The Courage To Disarm: Breaking The Impasse On Nuclear Weapons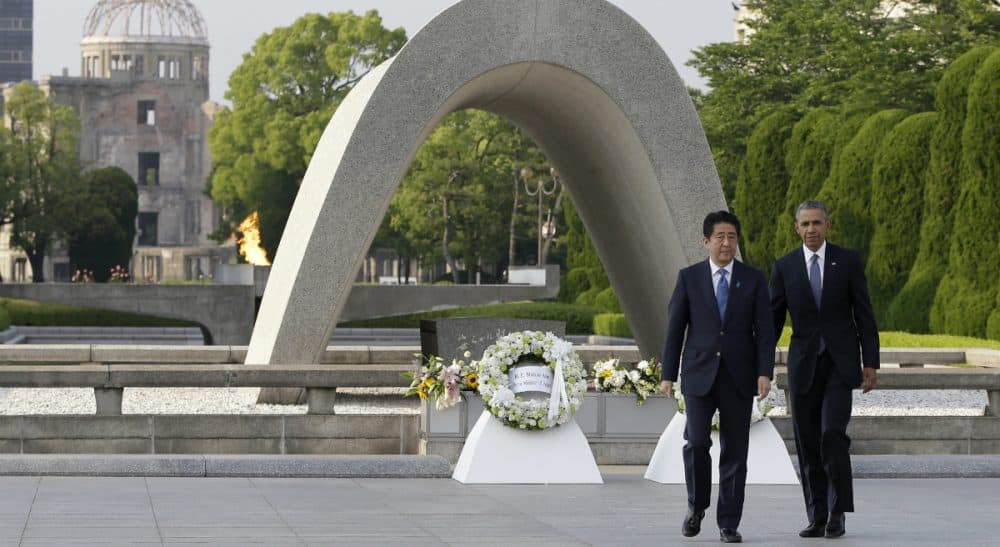 This article is more than 4 years old.
President Barack Obama's visit to Hiroshima enabled him to connect and reflect on the extent of suffering caused by war and the urgent human need to never use a weapon, such as an atomic bomb, that could cause such massive destruction, again. While the occasion marked a milestone for America and Japan, and enabled the president to keep pressing others to reduce their nuclear warheads, the U.S. has failed to make significant progress with the largest holders of these weapons, itself and Russia.
The atomic bomb exploded the morning of August 6, 1945, just after breakfast, with a force equivalent to 20,000 tons of TNT over the flat, wooden city of Hiroshima, destroying two thirds or about 60,000 buildings, within three miles. Close to the center, the heat from the blast was so extreme that metal and stone melted; people were incinerated. It has been estimated that between 63,000 to 240,000 people were killed immediately, but the exact number may never be known because of the confusion following the attack and different methods of calculation.
Obama has made little progress in the countries that have the most nuclear weapons.
Survivors recalled hearing not the sounds of wild panic, but a deathly silence, at times disturbed by the moans of those who had been singed or maimed. When a 13-year-old girl returned home, she was so disfigured from burns that her parents did not recognize her. Nor could they understand what she said, for even her speech was distorted by her wounds. Although the Red Cross Hospital was not destroyed, doctors quickly ran out of supplies and most of the injured could not be treated.
Hiroshima created a strong connection between human beings in the age of nuclear anxiety, according to psychiatrist Robert Jay Lefton who interviewed witnesses to the attack. Anyone who considers what happened there, a 400-year-old thriving port city reduced to a desert in seconds, can't help but feel the shivering horror of annihilation. "We develop a sense of shared fate through which each individual self can come to feel a beginning bond with every other self on the planet," he wrote in "Death in Life: Survivors of Hiroshima."
Obama has worked diligently to limit nuclear weapons by developing an agreement with Iran and by establishing the Nuclear Security Summit. "As the only nation ever to use nuclear weapons, the United States has a moral obligation to continue to lead the way in eliminating them," Obama told the group this spring. The consortium of world leaders has removed highly enriched uranium from 12 countries, upgraded physical security at 32 buildings where weapons are stored and installed radiation detectors at 328 international border areas to prevent trafficking in nuclear materials.
Yet, Obama has made little progress in the countries that have the most nuclear weapons. The U.S. and Russia own 90 percent of the roughly 16,000 nuclear warheads worldwide. More than 1,500 of these are deployed by the U.S. for possible use at any time. Moreover, the Pentagon has been upgrading the B61 bomb to increase its accuracy and keep fallout to a smaller area. This has alarmed Russia because the smarter B61s have been positioned in bases in Germany, the Netherlands, Italy, Belgium and Turkey.
The U.S. and Russia own 90 percent of the roughly 16,000 nuclear warheads worldwide.
Russia has deployed around 1,600 nuclear warheads. President Vladimir Putin has been modernizing his military, creating much more sophisticated weapons than the Soviets had. Russia is developing three new intercontinental ballistic missiles (ICBM) to counter U.S. and NATO expansion in Europe, a shorter, lighter weight missile, an ICBM that is deployable by train and five new nuclear submarines.
Putin was invited, but refused to attend Obama's Nuclear Security Summit in April. While President Obama said the world should move toward the elimination of nuclear weapons, that is a distant and unachievable dream as long as the countries that are capable of the greatest destruction remain locked in a distrustful embrace, unwilling to let go of their annihilating arms.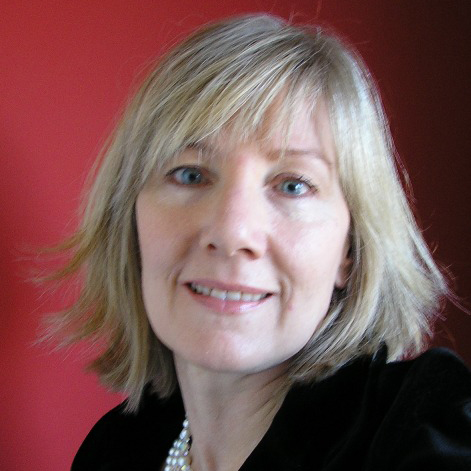 Susan E. Reed Cognoscenti contributor
Susan E. Reed is a columnist who has won several awards for her international reporting and her book, "The Diversity Index."