'Nothing Is Permanent' And Other Lessons I Learned In My 20s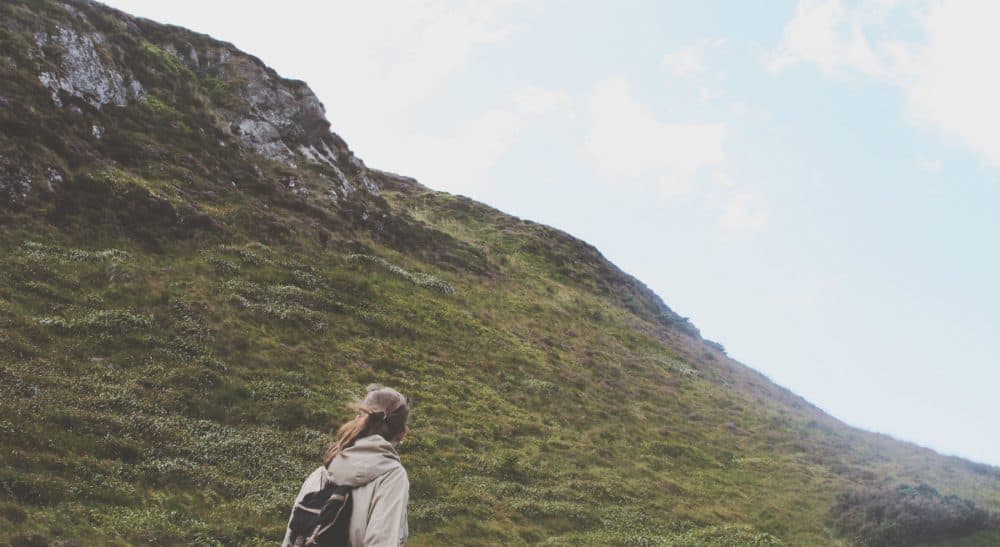 This article is more than 4 years old.
On a sweltering afternoon last summer, my marriage ended. I opened our approved divorce decree, got in my car, and drove to hike New Hampshire's second highest peak with my share of the marital assets — a Cadillac health insurance plan and our cockapoo.
Mount Adams is a craggy, 5,794 foot haul above sea level. Just below tree line sits Grey Knob hut. There, I met Anna and Sarah, who were seasonal caretakers of the huts. They'd spent the past three summers as stewards of the mountain. This was their last summer of freedom. Soon they would put their newly minted college degrees to work and get "real jobs."
Anna said her parents were horrified when she became a hut caretaker. The huts don't take reservations so any brawny hiker can arrive in the middle of the night and take shelter. She told her parents Sarah was only a shout away and they relented. After all, it made their daughter happy.
The work we do to make peace with ourselves and create a life that makes us happy often doesn't get Facebook likes.
The young women planned to embark on careers in separate states. Anna would stay locally and Sarah would move to New York. I said when they are old and gray that they should return to the huts and rekindle their connection. Without hesitation, Anna replied, "we'd have to ask our husbands first!" Her comment knocked the wind out of me. Neither of them had boyfriends, but, like most of us at that age, Anna had an unconscious vision for how her life would unfold.
Ten years ago, I was the recent college grad with a plan. In the intervening decade, I've lived in a million dollar condo, my mother's basement and on another continent. I've worked at the Outback Steakhouse and as press secretary on a U.S. Senate race. I've shopped at Saks Fifth Avenue and in thrift stores. I've learned outside of our relationship with ourselves, nothing is permanent.
Society rewards the external pieces of our lives. Promotions bring money. Engagements bring diamonds. The work we do to make peace with ourselves and create a life that makes us happy often doesn't get Facebook likes. No one throws a shower because you left a job or marriage that made you miserable. Even if these are healthiest decisions you'll ever make, validation will only come from within. That's the crux of growing up. There is no rule book for adulthood, but our mistakes make great teachers. Here are a few things I've learned through the highs and lows of my 20s.
Be kind on your way up. When I got my first job with the Massachusetts speaker of the House, I thought I'd made it. I judged my friends who were still living with their parents. At 22, I had a fancy title and my own apartment on Beacon Hill. When I interviewed for the job, my supervisor said I'd never have to write a resume again if I hitched my wagon to the speaker's star. Less than two years later, the speaker was on trial for accepting bribes and I was living in my mother's basement sending out resumes. Maybe your career will hold a steady trajectory, your romantic relationships will stay intact, and you'll never get sick, but showing kindness and humility through your great triumphs is the best insurance plan just in case things don't go as you'd hoped.
There is no right way. I have a friend who runs the ski lift in Jackson Hole, Wyoming. She works on hourly wage and skis every day. I have another friend who went to Harvard Law School and drives an Audi. Who is more successful? I've learned it's the one who laughs the most and is grateful for what they have today. Success is not one size fits all. In the age of social media, it's a Herculean task to not compare your choices to someone else's, but they all involve the same amount of risk.
Prioritize self-care. You may sail invincibility through your 20s — eating pizza, drinking Manhattans, and never stepping on to a treadmill — all while maintaining a size four and never feeling an ounce of ennui. Chances are this will not happen. The habits of your 20s govern your emotional and physical health for years to come. We only get one body and one mind. It's your job to take care of both.
We only get one body and one mind. It's your job to take care of both.
Bravery trumps talent. If you feel running your own business will fulfill you, don't doubt your ability to make it work. If you change your mind, guess what? You're more resourceful and resilient than you can imagine. You can always make a new plan and you'll no longer have the lingering regret of "what if."
Find your tribe. Loss has a way of weeding out your sham friends. Remember who was by your side when things were rough and honor that community. Real friends don't care if you tick the right boxes in the right order. If you want to be homemaker, your tribe will cheer you on. If you get a promotion, they will pop the bubbly with you too.
Don't accept the premise. Believe it or not, at 31 years old I'm a millennial. I want it all and I want it now, but life has a way of making our decisions for us. Our ability to catch the curve balls is what makes us the most battle-tested generation ever. We've come of age in a great recession, two wars and a student loan crisis — all while being labeled as spoiled job-hoppers. You are more than the sum of your experiences or a Twitter bio.
To all the Annas and Sarahs, keep striving. I'll see you at the summit.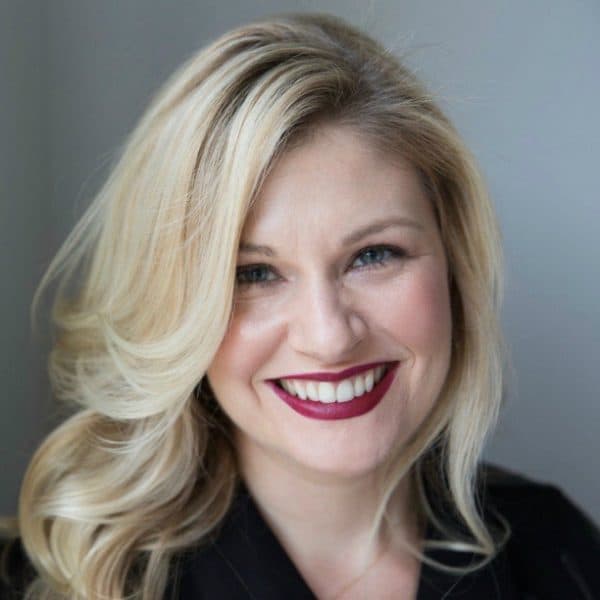 Victoria Bonney Cognoscenti contributor
Victoria Bonney is a communications strategist with a decade of experience in government, political campaigns and nonprofits.