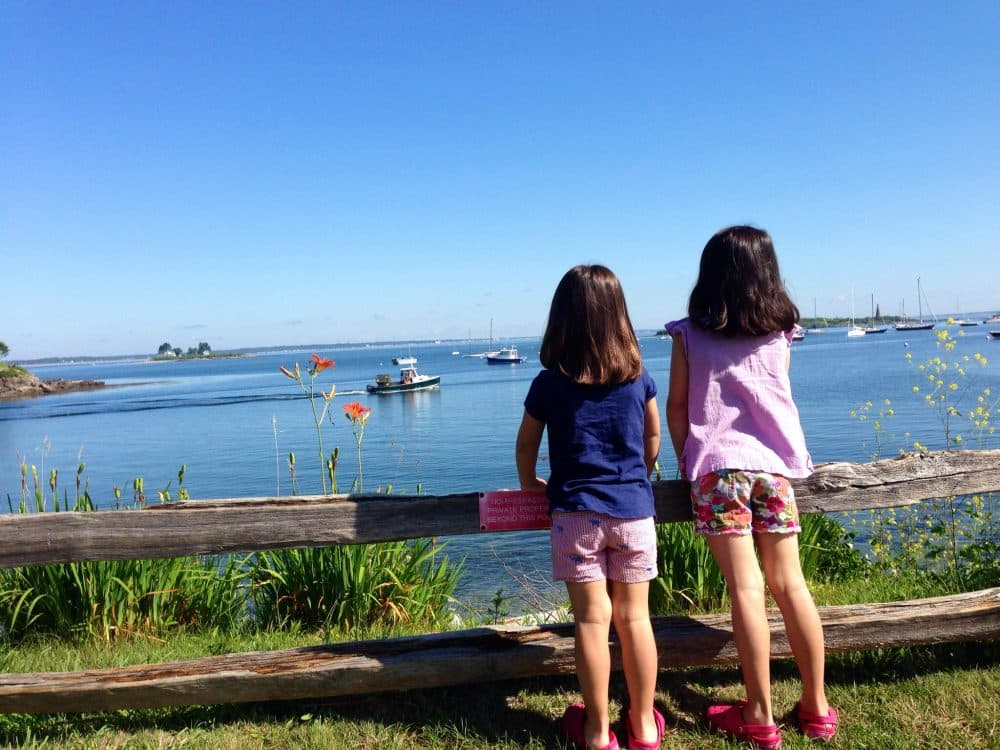 This article is more than 5 years old.
The summer I turned 21, I found myself holding hands with my mother as she led me through a house that she and my father had just purchased on the coast of Maine.
"We finally did it," she sighed with a smile, her eyes shining. "Our very own beach house."
It didn't take long for the house to feel like home. While the location was quiet and remote, the neighbors were warm and friendly. You could walk a few minutes to a little beach that was always nearly empty and drive five minutes to a larger one with big waves. Long afternoons spent at the beach swimming, playing Wiffle ball, napping or reading tapered into happy hour and then dinner on the porch, catching up with one another, watching the ocean change colors as the sun set, and feeling the sea breeze on our faces.
...something else had happened shortly before my parents bought the beach house: My mom was diagnosed with cancer.
Life moved on and changed for all of us: My parents both retired and moved up to Maine full-time. My brother and I, making our way through our 20s, moved to various cities and towns. What remained the same was the beach house. It was where we came together, an echo of all the years we had spent as a happy nuclear family, safely together, under one roof.
The truth that was left unspoken during all of these happy times was that something else had happened shortly before my parents bought the beach house: My mom was diagnosed with cancer and presented with a life expectancy of three to five years. I think we all believed that the less we talked about it, the less power it could wield over us. But after a mostly very good five years, our luck ran out. In what seemed like the blink of an eye, my mom went from healthy to seriously ill, and we, her loved ones, devastated, could do nothing about it.
After her late September funeral, it was the Maine house that we retreated to, though summer felt, already, like a distant memory. We took long walks on the beaches she had loved so much, sat quietly on the porch staring at the ocean, and watched baseball on the small, blurry television. We knew that she'd be happy we were all there together.
My dad kept the house for a few years after my mom died. Eventually, he sold it, moving on to new adventures with his wonderful second wife.
I understood his need to move on, but my own desire not to was just as strong.
My husband, thank goodness, felt the same way, and so, for the past four years, we have rented a house for a week in July in the same neighborhood. The first year, we had an almost 2-year old and a 3-1/2-year old and spent most of the time holding one up and chasing the other around.
It is still, and I think always will be, like coming home.
In the ensuing years, our daughters have come to love the place as much as we do, talking all year long of the week we spend there at "our Maine House," though it is ours only for a week each year. They love the little beach, with its wide expanse of sand, rocks for climbing and tide pools for exploring.
Now 5 and 7, they have also come to love chasing and jumping the waves at the big beach and eating ice cream from the ice cream truck as they sit on the warm sand, the ocean breeze blowing their hair every which way.
There is a magic for me, in watching them play on the beach and in the ever-changing sea, where the ashes of the grandmother they never met were scattered more than a decade ago. It is still, and I think always will be, like coming home.