7.4 Billion And Counting: Could Curbing World Population Help Cool The Planet?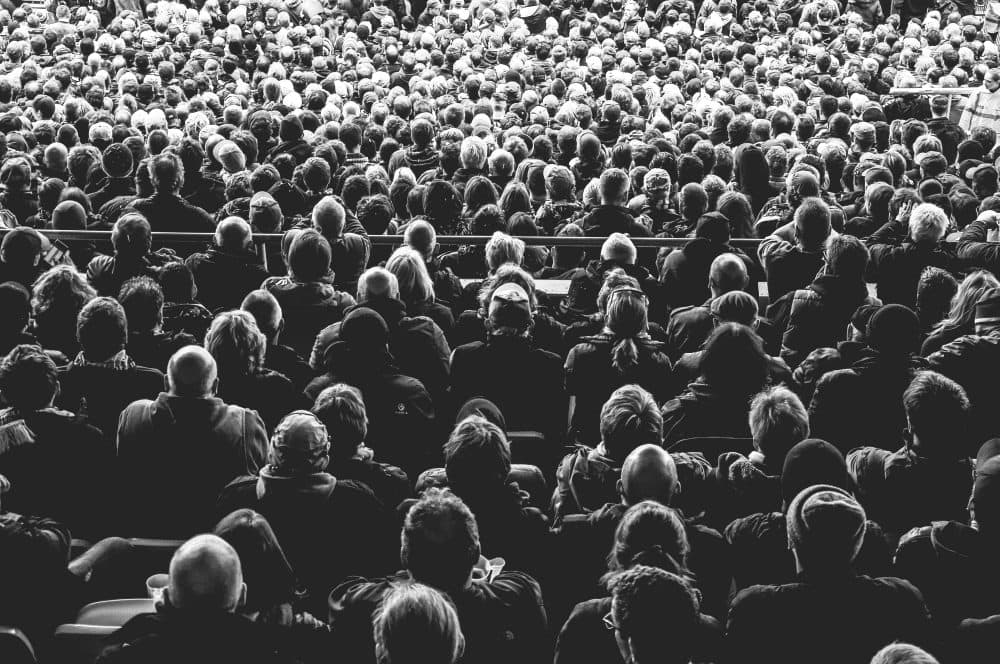 This article is more than 6 years old.
Nearly half a century ago, the American biologist Paul Ehrlich wrote his controversial manifesto, "The Population Bomb," decrying the environmental and human catastrophe that awaited us if we failed to rein in population growth. That was in 1968, when 3.5 billion people inhabited the earth. Since then our numbers have doubled to more than 7.4 billion. The United Nations projects that we'll reach 9.7 billion by 2050, and 11.2 billion by 2100.
Some argue that we've managed to avert utter environmental disaster thus far, so why not continue to be fruitful and multiply without fear of future apocalypse? The best answer lies in two words: climate change.
Ehrlich has been widely derided as a doomsday prophet whose timetable was at the very least premature, even if his underlying message about our planet's vulnerability to human assault remains prescient. One environmental threat that he underestimated, however, was the net impact of human-generated carbon emissions.
In many emerging nations... efforts to limit greenhouse gases are likely to be overwhelmed by high rates of population growth...
Barely studied at the time of Ehrlich's publication, the ravages of climate change have since been the subject of close scientific analysis, leading to broad consensus that mounting global carbon emissions have set us on a course toward rising global average temperatures and warming oceans, melting glaciers and Arctic ice caps, and rising sea levels. If our carbon emissions continue to mount, many low-lying coastal areas will eventually be inundated by rising seas, vast stretches of semi-arid cultivated lands will become barren desert, and freshwater supplies in many parts of the world will be strained to the breaking point.
Weaning ourselves off carbon-based fuels will be a huge challenge. While we are beginning to move toward a global economy that may someday be largely reliant on renewable energy, it will take many decades, at least, to rid ourselves substantially of fossil fuels. The material demands of a rapidly growing world population will only make it harder to achieve a transition to more sustainable energy sources.
In industrialized nations where population is relatively stable or in decline (Japan and much of Western Europe, for example), pathways to reducing carbon emissions may be politically and technically challenging but within reach. In many emerging nations, though, efforts to limit greenhouse gases are likely to be overwhelmed by high rates of population growth and a legitimate quest for economic development.
The global middle class, sometimes called the "consuming class," is expected to reach 4 billion people -- a majority of the world's population -- by 2021. By 2030, the Organization for Economic Cooperation and Development predicts that 4.9 billion people will have achieved this status. From a humanitarian standpoint, there's cause to celebrate this broader enjoyment of improved living conditions. But there's no getting around it: Improved sanitation, richer and more varied diets, wider use of air conditioning and other appliances, greater mobility, and stepped-up social services will substantially increase per capita energy demand. The growth of the global middle class -- along with urbanization -- may eventually reduce family size, but proactive policies can help provide the information and services needed to accelerate this trend.
The material demands of a rapidly growing world population will only make it harder to achieve a transition to more sustainable energy sources.
Planning for smaller families should start here in America, where the carbon cost of every added child is among the highest in the world, and population is expected to reach 450 million by 2100 -- up from 322 million today. People must have easy and affordable access to services that will allow them to make responsible choices about childbearing.  At the same time, families and friends, social services providers, educators, and clergy need to stretch beyond traditional social and religious values when talking about family size. To many, global environmental imperatives may seem remote, but they are a necessary part of the dialogue.
Maintaining U.S. support for family planning beyond our borders is also essential. Over a third of the world's population is under age 20; the reproductive choices these young people make will be critical to shaping our environmental future. U.S. foreign aid for family planning and reproductive health peaked at $715 million in 2010. Today it's down to $608 million and is constrained by a longstanding bar on the use of American financial aid for abortions.
Reining in population growth is too important to ignore as an environmental priority. It's time to make well-informed reproductive choice a central part of our climate change agenda.