After The Fall: When A Tumble Shakes Up More Than Your Sense Of Balance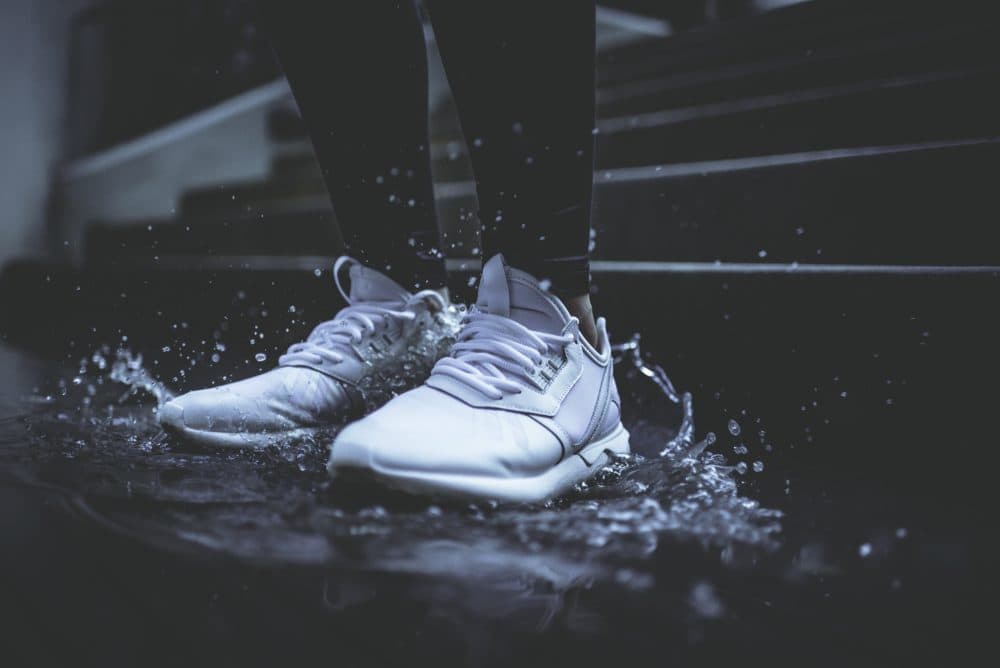 This article is more than 4 years old.
I was headed down a flight of stairs with an open bottle of wine in one hand and a glass of rosé in the other, and in the next moment, I was on my rear, eye-to eye with glittering shards of glass on the wine-stained carpet. "I'm OK," I called out to convince the hostess and myself that nothing important had happened.
But I'd lied. As a 72-year-old woman with osteoporosis, I was too old, and my bones too brittle, to be falling down stairs. I'd been careless. I felt for glass in the tiny puncture wounds on my stinging palms but found none. In the powder room, I splashed my face with cold water and tried to quiet my trembling limbs. My left wrist and hip throbbed. Blotting the wine from my clothes with tissues, I glared at myself in the mirror. Had I forgotten my mother's experience?
"I'm OK," I called out to convince the hostess and myself that nothing important had happened. But I'd lied.
With one stumble at the age of 86, she'd landed face down on a sidewalk. Prior to her fall, she played a mean game of bridge, served as an Elder of her church and read The Atlantic cover-to-cover. Her capabilities and personality were lost in just one distracted moment; she lived her last six years in a nursing home, unable to care for herself.
During my annual physical exam weeks earlier, the nurse asked, as she did every year, "Have you fallen in the past 12 months?" I'd said no and that my husband, Art, and I were still hiking. Thanks to resistance training in the gym, yoga and swimming lessons, I was stronger than I'd been in my 60s. A commitment to physical fitness topped our list of goals. Art and I adopted the motto "Keep Moving" and challenged each other when we got lazy.
I walked home from the T in my flimsy sandals, knees still wobbly, debating whether to tell Art about the accident. Always protective, he was forever reminding me to hold onto railings and to watch my step. I found it annoying that he'd imagine me as anything but steady on my feet. But here I was, limping down Mass. Avenue. Meeting me at the door, Art saw my ashen face and wine-stained shirt. "Took a tumble," I said, attempting an upbeat tone of voice. "Spilled some wine, no harm done."
"Just glad my hiker gal is OK," he said, looking skeptical. A month earlier, we'd taken trails in Utah rated "strenuous" by the National Park Service, and we'd had no trouble on the rough terrain. Our plan was to hike in the White Mountains come autumn, and head west again in the spring.
I went to bed early that night. Advil helped the physical pain but did little to alleviate the psychological one. Disaster scenarios -- visions of a broken wrist, a severed tendon or a blow to my skull — kept me awake. I wondered if I'd been tempting fate, charging up and down subway stairs without holding the railings, and depending on hiking poles to hoist myself up steep inclines on the trails that offered the finest views.
In the morning, a bruise the size and color of a purple tulip bloomed on my hip and the muscles across my shoulders ached. "How'd you sleep?" Art asked. He was dressed and headed out the door. I gave a wounded shrug and took another swig of coffee. "Why not take it easy today?" But Shauna, my trainer, expected me at the gym.
Advil helped the physical pain but did little to alleviate the psychological one. Disaster scenarios... kept me awake.
When she saw me, she asked if I was OK. I told her about the fall and said that, other than some soreness, I was fine. "Of course you are," she said. "All that balance training we do paid off -- good for you!"
Good for me?
I followed Shauna to the Arc Floor Ladder for my warm-up drill. "Don't push it," she said. I started slowly through the 20 steps on this familiar path, down and back, then picked up speed. My heart pumped faster as I hopped on one leg, then the other. I might have really hurt myself, but I hadn't.
Good for me!
Home from the full-body workout, I was still aching but felt revitalized, like myself again. My backpack hung on the chair by my closet door, a reminder that I had plenty of hikes ahead of me. I would keep moving, even though in the future, I'd remember to hold onto the railing when taking the stairs.
Read More By Janet Banks: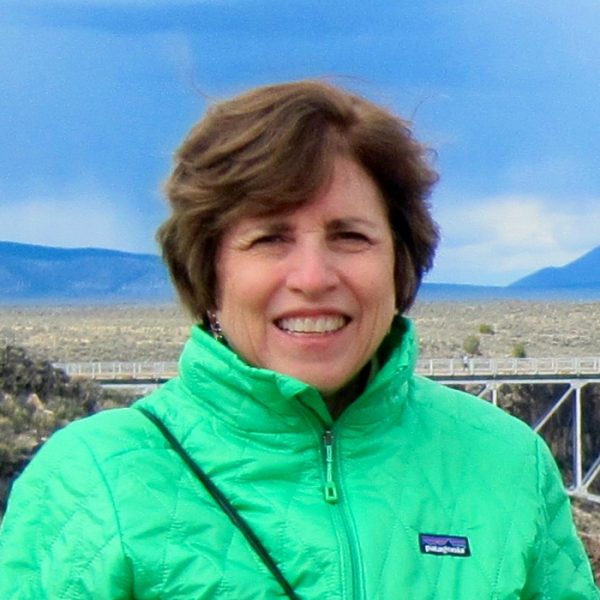 Janet Banks Cognoscenti contributor
Janet Banks is a retired business executive and a writer.