When Supreme Court Appointments Fall Prey To Unprincipled Partisanship
COMMENTARY
"I promise you that we will be united against any Supreme Court nominee that Hillary Clinton, if she were president, would put up," John McCain recently assured Republicans voters. McCain's "promise" acknowledged what has long been obvious: Senate Republicans have not refused to consider Merrick Garland's nomination out of their stated belief that a lame duck president should not be permitted to make Supreme Court appointments. They refused to consider Garland in the hope that a Republican would ascend to the White House in 2017 and appoint a political conservative to replace the late Justice Scalia.
The lame duck president excuse was always a rather transparent fig leaf. Still, having revealed the naked partisanship of the Republican's judicial blockade, McCain qualified his promise slightly: Of course he would "thoroughly examine" any Clinton nominees — but since he expects them to be unacceptably liberal, we can expect his examination to be pro forma.
...it's depressing to think that Republicans would risk crippling the court for the next four years by refusing to allow a Democratic president to fill existing and future vacancies.
We should not be surprised when Supreme Court appointments fall prey to the intense, unprincipled partisanship that now plagues us. It's even somewhat refreshing to hear ideological objections to a judicial nominee so openly expressed. But it's depressing to think that Republicans would risk crippling the court for the next four years by refusing to allow a Democratic president to fill existing and future vacancies.
They have already crippled the lower federal courts by refusing to fill vacancies during Obama's tenure. The Republican Senate has slowed confirmation of judges (and key agency heads) "to a crawl," Senator Warren charged on the Senate floor.
As the Alliance for Justice (AFJ) reports, "The Senate confirmed only 11 judges in all of 2015, which is the lowest single-year total since 1960. And with only 11 more judges confirmed so far in 2016, this two-year Congress is on pace for the lowest number of judicial confirmations since 1951-52." The federal court system is now burdened by 36 judicial emergencies, denying justice to Republican and Democratic litigants alike. The "epicenter" for this crisis is Texas, according to AFJ, where Texas Sens. Ted Cruz and John Cornyn have "systematically delayed and obstructed filling federal judicial vacancies," to the detriment of their own constituents.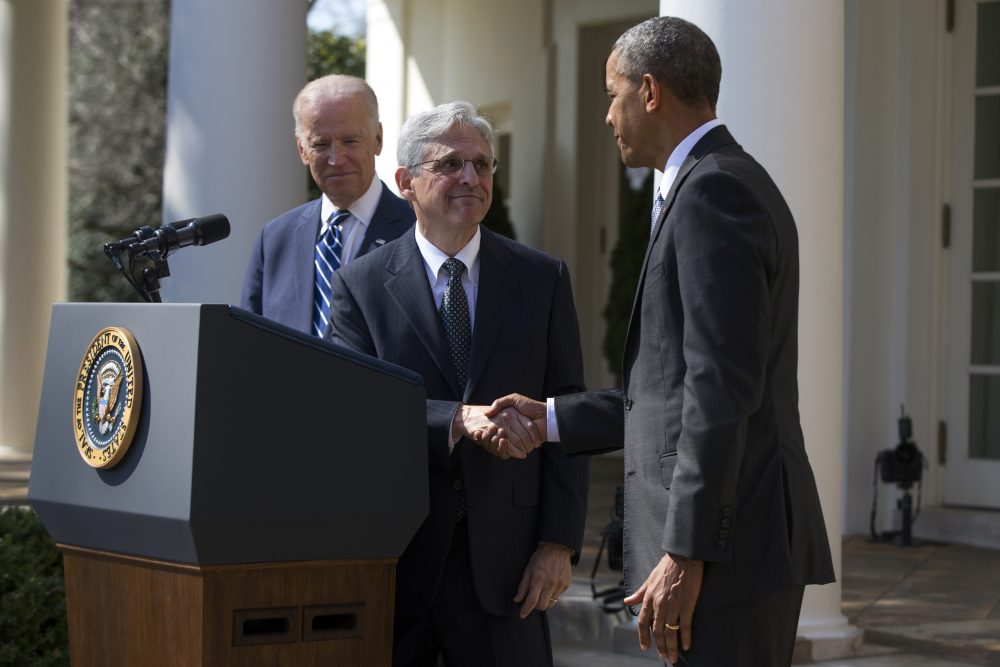 Democrats may retake the Senate this year (races that will determine control are too close to call), which could effectively end the blockade of lower court appointees. In 2013, in a dramatic reaction to Republican obstructionism, a short-lived Democratic majority in the Senate eliminated filibusters for lower federal court (not Supreme Court) appointments. It was a controversial move, dubbed the nuclear option. Depriving the Senate minority of the right to filibuster Supreme Court appointees would be even more controversial, and perhaps a vote Democrats would come to regret. President Obama has acknowledged regretting his participation in an unsuccessful 2006 filibuster of Justice Alito's appointment.
Will John McCain and his Republican colleagues keep his promise to block any Supreme Court appointments by a future President Clinton?
It's hard to imagine Republicans maintaining a four-year blockade, especially if additional vacancies arise and the court is down to six or seven justices. But not long ago, Donald Trump's takeover of the Republican Party and his crackpot presidential campaign were unimaginable.
Looking ahead, we'd all better fasten our seatbelts; it's going to be a stormy ride.