Enough With The Emails, Etc. Let's Talk About The Real Issues Facing America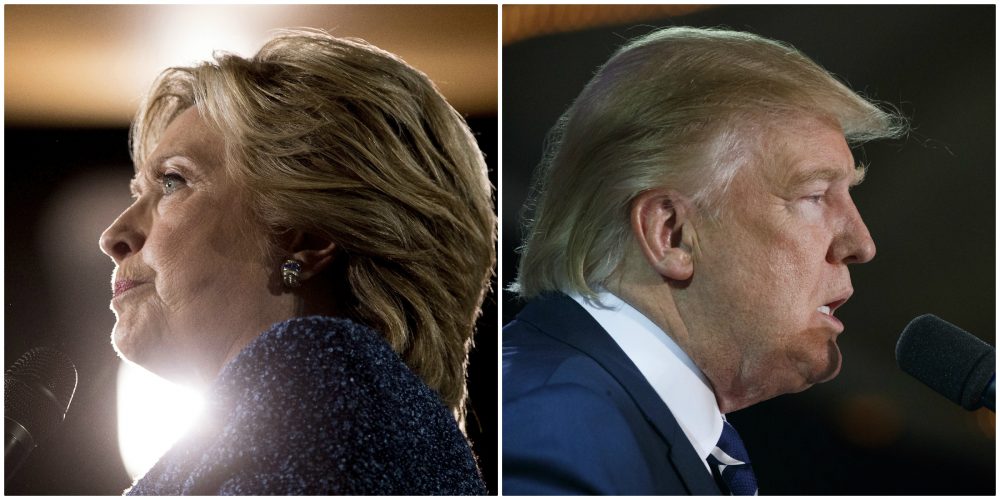 This article is more than 4 years old.
COMMENTARY
There have been many shameful moments of this election season. But the most distressing pattern to emerge has been the essential unseriousness of the campaign.
It's tempting to blame this on the voters who nominated a reality TV star as the GOP standard bearer. But Donald Trump is ultimately a symptom of our collective triviality, not its cause.
The attention he has garnered over the past two years — from Democrats as well as Republicans — reflects a broader rejection of serious political discourse. The cultural theorist Neil Postman addressed this crisis in his seminal 1975 book, "Amusing Ourselves to Death."
America was becoming, he feared, a country in which the only thing that mattered was whether or not something could "grab and then hold the public's attention. It is a society in which those things that do not conform — for example, serious literature, serious political debate, serious ideas, serious anything — are more likely to be compromised or marginalized than ever before."
...let us turn away from the polls (the endless polls!), the insults and scandal-mongering, and consider a few of the very real issues at stake in this election.
And so here we are, a day before the election, having had, over the past 16 months, almost no serious discussion of the issues at stake in this election.
In fact, the major news networks have devoted more time to reporting on Hillary Clinton's "damn emails" than they have to all the other issues combined.
Let us pause in amazement and despair as we consider this fact.
And then let us turn away from the polls (the endless polls!), the insults and scandal-mongering, and consider a few of the very real issues at stake in this election. (For a more complete accounting, you can click here or here.)
Climate Change
Trump calls man-made climate change a hoax, vowed to slash the budget of the EPA, and to "cancel" the Paris Agreement or any other international effort to address climate change.
Clinton supports stricter regulation on the energy industry, opposes the construction of the Keystone oil pipeline, and drilling in Alaska.
Taxes
Trump wants massive cuts for corporations and the wealthy, along with the elimination of the estate tax. According to the conservative Tax Foundation, these measures will run up a tab of nearly $6 trillion in lost revenue.
Clinton wants to hike taxes for the wealthy to cut income inequality, impose a 4 percent surtax on incomes over $5 million, boost the capital gains tax and the estate tax, and close loopholes. The revenues generated would provide tax breaks for healthcare and education for middle class families.
Immigration
Trump wants to build a 2,000-plus-mile wall along the U.S.-Mexico border. He has called for the forced deportation of more than 11 million undocumented migrants, as well as a ban on all Muslim immigrants. He has since backed away from these positions.
Clinton favors comprehensive immigration reform that includes a path to legal residency and citizenship.
Reproductive Rights
Trump opposes abortion and advocates "some form of punishment" for women who choose to have an abortion. He has vowed to defund Planned Parenthood.
Clinton believes in a women's right to choose and in funding Planned Parenthood.
Guns
Trump has vowed to pursue a "national right to carry" law and to get rid of gun-free zones at schools.
Clinton supports mandatory background checks, an assault weapon ban, and closing the gun show loophole.
Health Insurance
Trump promises to repeal the Affordable Care Act (Obamacare) and to replace it. He has not specified with what.
Clinton wants to expand Obamacare by making a "public option" possible. She supports letting people over 55 buy into Medicare.
Job Creation
Trump says he'll create jobs by slashing the U.S. corporate tax rate and removing regulation. He supports investing in infrastructure.
Clinton also wants to invest in infrastructure. She wants to increase employment training and launch an apprenticeship program, funded partly by tax revenue from the rich.
Foreign Policy
Trump has called for closer relations with Russia's Vladimir Putin. He supports torture and the killing of families of terrorists. He also feels America should be compensated by its allies for military support, and has suggested that certain countries (Japan, Saudi Arabia) should acquire nuclear weapons to protect themselves.
Clinton has called for a no-fly zone and the arming of Syrian rebels, though she opposed the use of ground troops. She opposes nuclear proliferation.
Gay Marriage
Trump opposes gay marriage.
Clinton supports gay marriage.
Campaign Finance Reform
Trump has railed against private money in elections, but has offered no concrete policy remedy.
Clinton hopes to see the Supreme Court overturn Citizens United, to stem the tide of private money in the electoral process.
Again, this list is partial, and hampered by the fact that Trump doesn't have a clear position — or has expressed contradictory positions — on a host of issues.
Obviously, issues of character matter. But the point of democratic elections (as obscure as this might have seemed during this particular match-up) is to engage in a contest of ideas. Voters should familiarize themselves with what each candidate hopes to accomplish as president, setting aside the froth of innuendo whipped up by our for-profit Fourth Estate.
Having done so, every single eligible voter in this country should exercise his or her franchise.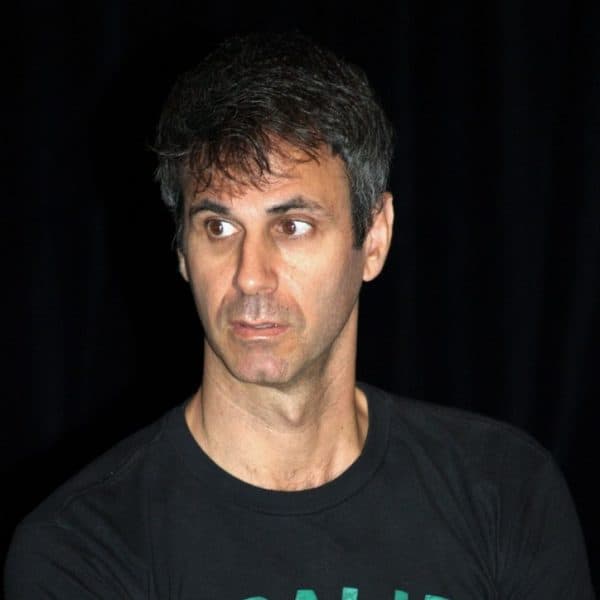 Steve Almond Cognoscenti contributor
Steve Almond's new book, "Bad Stories: What the Hell Just Happened to Our Country," is now available. He hosts the Dear Sugars podcast with Cheryl Strayed.