In Search Of Powerful — And Peaceful — Forms Of Resistance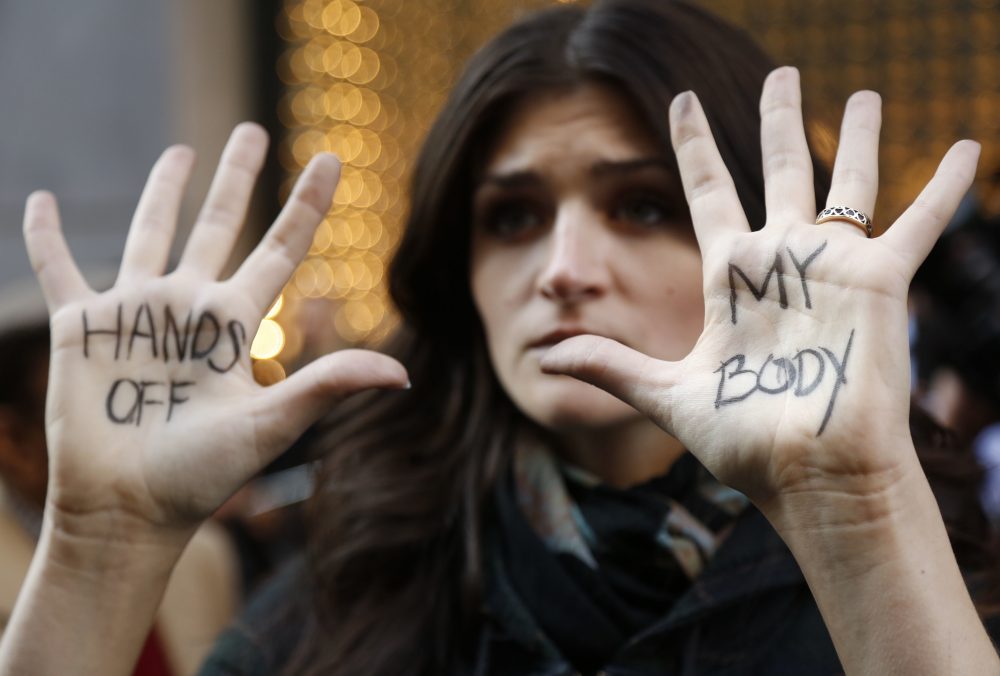 This article is more than 4 years old.
COMMENTARY
Early in the morning after the election, bleary-eyed and numb, I began my commute on the Southeast Expressway to work.  I was lost in thought until I heard a car pull up next to me and honk persistently. When I looked over, a white man in a newish white Jeep stood half up in the driver's seat, leaned as close to me as he could, made a brutal face, and energetically gave me the finger.
I have a small anti-Trump bumper sticker — his name with a red circle around it and a line through it — and I trust that my interlocutor was feeling both triumphant and empowered. I felt intruded upon and slightly violated. But I didn't feel unsafe. "Hmm," I thought, "it seems a new era is already upon us."
...those of us who are not directly targeted are in the best position to push back.
Being white-skinned, no longer young, relatively privileged, cis-gendered and heterosexual, I figure my life has been safer than most, and I am OK about taking a small nick for the team. It occurs to me that perhaps everyone with some social safety who did not support Trump might want to get a bumper sticker like mine so we can collectively draw even a tiny bit of the lightening off more vulnerable folks. I doubt that approach would be dramatically effective, but my suggesting it comes from my belief that if each of us does small things each day, they can add up to a significant effort to get us back on track.
Since the election there have been many more accounts of hate crimes and harassment against Muslims and other darker skinned Americans. And those of us who are not directly targeted are in the best position to push back.
Remember how some people in Denmark put on Yellow Stars, which Jews had been made to wear, so Jews could not be singled out? That was amazing.
Unlike there and then, we are not fighting against a genocidal force. Too many people are making false equivalencies and I don't want to do that. On the other hand, we'd be mistaken to minimize how too many people are now being harassed, and how it sometimes devolves into dangerous violence. So we cannot stop paying attention or stop protesting.
We need to find calm, steady ways to oppose the new social climate (or the return of an older social climate) which now offers too much license to those who spout hatred when it suits their purposes, and who apparently seek to reinstate some version of white male supremacy — or at least white male hegemony.
I'm not brave. But I'm aware that communal witness is a powerful form of resistance.
I'm not brave. But I'm aware that communal witness is a powerful form of resistance. People are much more sensitive to having their behavior observed than we think. Collective behavior responds to each of our actions. So if each of us is just a little braver, we can help make sure that the next four years doesn't erode a half century of social gains.
What if we all step forward a half step? Give up a little silence, a little anonymity, and agree to make our progressive views quietly but continually known. A bumper sticker on our cars, a safety pin on our coats, maybe some volunteering for an endangered program, or to support people who are more vulnerable, or writing letters to our representative and to newspapers, so that other people, when they feel worried and look around, will know they are not alone?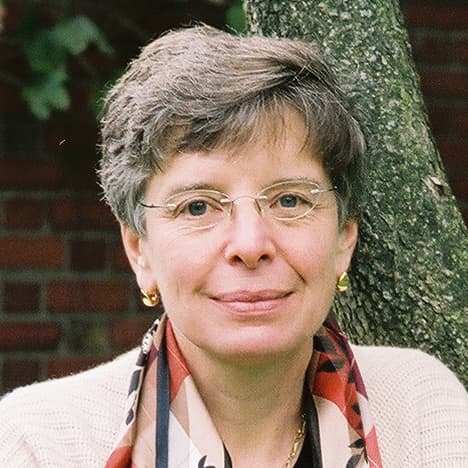 Janna Malamud Smith Cognoscenti contributor
Janna Malamud Smith is a psychotherapist and writer.