Dakota Access Pipeline Protests Showcase The Best And Worst Of Us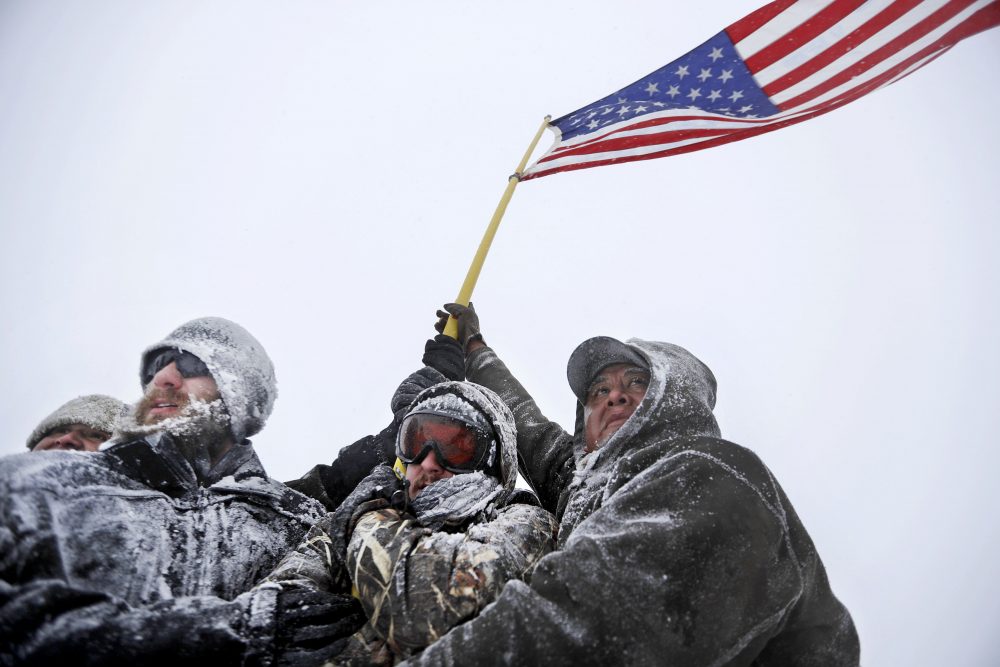 This article is more than 4 years old.
COMMENTARY
America's future is in North Dakota. I know that's a sentence even the state's tourism board might shy away from, but bear with me.
Protests over the Dakota Access Pipeline and law enforcement's response was a bit of a Rubin's vase. Instead of seeing a vase or two profiles, you could follow the developments and see either the seeds of a dystopian future or a much-needed glimmer of hope. Sometimes both.
For months, protesters peacefully demonstrated against the Dakota Access Pipeline in North Dakota, the 1,172 mile underground pipeline slated to run adjacent to Standing Rock Sioux tribal lands. The tribe opposed the planned pipeline and set up a protest camp in early 2016. By November, thousands had gathered at the site to stop the pipeline's progress.
In response, local law enforcement and a private security firm hired by the pipeline company used all manners of less-than-lethal weapons on the crowd: beanbag rounds, a sound cannon, and even tear gas grenades that are banned elsewhere in the United States. In September, security guards used dogs to contain protesters as bulldozers excavated a sacred burial site. Late last month, deputies fired water cannons at the protesters in freezing temperatures, sending hundreds to the hospital with hypothermia. These weren't people to be heard, only obstacles to be moved.
...you could follow the developments and see either the seeds of a dystopian future or a much-needed glimmer of hope. Sometimes both.
Just when it seemed that money might trump humanity, the U.S. Army Corps of Engineers announced on Monday that it will seek alternative routes for the pipeline. Successful for now, the protests nevertheless expose a duality in America that we must face.
In divisive times, the protests showcased a rare unity. The thousands that gathered weren't all members of the Standing Rock Sioux. Tribe Chairman David Archambault II told NBC News that members from 300 of the 562 federally recognized tribes had joined the protest in a historic show of solidarity. In addition, 2,000 veterans vowed to be human shields for the protesters. "We are there because we are tired of seeing the [protesters] being treated as non-humans," one former Army sergeant told The New York Times.
This sentiment of common humanity is lacking today. Increasingly, we erect walls around our country, our culture and our political parties. The old "us versus them" construct gives us too much credit. It assumes we think "them" are people when really we treat them as "it," a nameless, faceless monolith that doesn't deserve our compassion.
In North Dakota, it's easy to see our future in both pessimistic and optimistic terms. The treatment of the Standing Rock Sioux and the protesters was just the latest dark example of how easily we can dehumanize our fellow men (and fellow Americans). But it was also the catalyst that allowed thousands of protesters to transcend selfish parochialism and restore this common humanity.
We won't know which is our future until we see in the next scenario just how quickly we resort to "us versus them" and how bad it gets before we realize our error.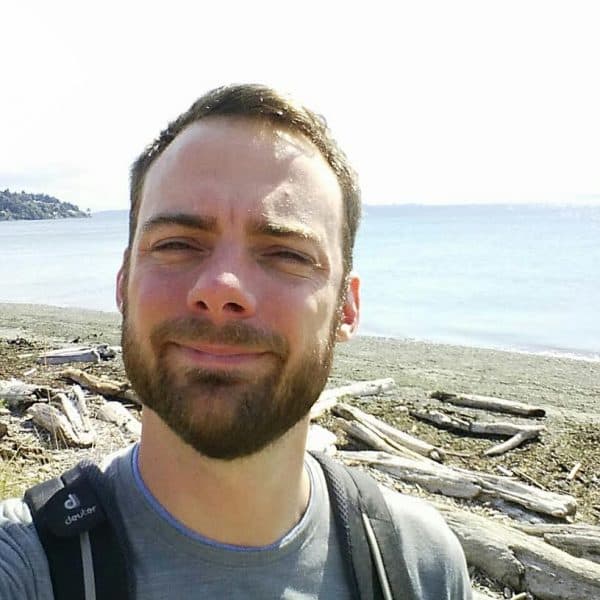 Tim Snyder Cognoscenti contributor
Tim Snyder is a freelance writer, commentator and essayist based in Boston. His work focuses on current issues in public policy and culture.