Privatizing Veterans' Health Care Isn't The Cure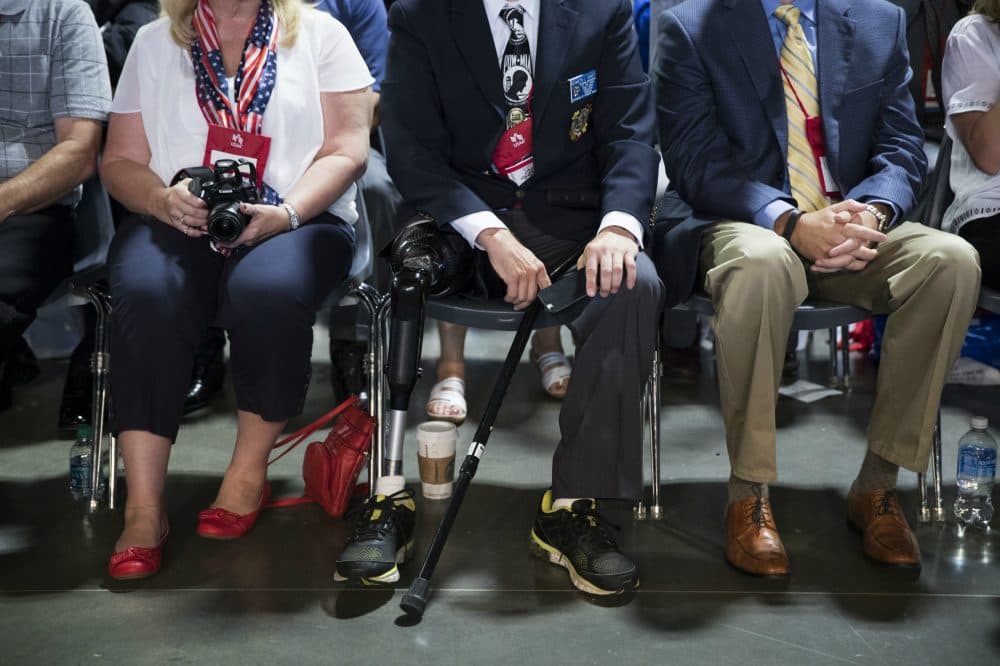 COMMENTARY
President Donald Trump is considering privatizing the health care services of the U.S. Department of Veterans Affairs. During the campaign he promised that veterans should be able to access care from any provider they choose, including for-profit private-sector health networks. It is an idea that has been long championed by the conservative Koch-brothers-funded group, Concerned Veterans of America, and its former leader Pete Hegseth, who was an adviser to the Trump campaign on veterans issues.
Yet, the president's recent selection of David Shulkin to serve as the new VA secretary seems to conflict with Trump's campaign rhetoric. As VA undersecretary for health in the Obama administration, Shulkin testified that privatizing the VA would be "a terrible mistake."
He is not alone in that opinion. Many veterans are opposed to privatization of VA health care, including advocacy groups like The American Legion and Disabled Veterans of America. However, this debate leaves many non-veteran Americans confused. Isn't more choice in health care better for veterans? It's not that simple.
Anyone who ever served in a combat zone will tell you that plans of attack drawn up on tables at the Pentagon do not always play out as anticipated on the actual battlefield. While privatization of the VA may sound like a panacea, it's actually closer to Pandora's box.
While privatization of the VA may sound like a panacea, it's actually closer to Pandora's box.
For example, look to the Post-9/11 GI Bill of 2008. This exceptional benefit for new veterans covers the cost of tuition, fees and living expenses at most higher education institutions. With billions of federal dollars up for grabs, several for-profit education companies lobbied Congress to be able to participate in the program, arguing that veterans should have non-traditional education choices that accommodate their lifestyles more than traditional colleges and universities.
The results? In 2014 the Chronicle of Higher Education reported on a Senate investigation which found eight of the biggest for-profit college companies received nearly 25 percent of all the money spent on Post-9/11 GI Bill benefits in just one year, and that the average cost of educating veterans at for-profit institutions is twice the price of educating them at public colleges. The report also found that the $1.7 billion in benefits that these eight companies received in 2012-13 was almost as much as the total cost of the program in 2009-10. This does not include the many instances where veterans were bilked by non-accredited institutions that gave out worthless degrees or left in the lurch when their college was shut down by federal or state investigators for fraud.
If you think that millions of federal dollars were tempting to private education companies, consider that what we spend on VA health makes the GI Bill look like peanuts.
In fiscal year 2015, the VA spent $65.5 billion on veterans' health care nationwide. In California alone, the VA spent over $6 billion on health care. There are many competent and scrupulous private health care providers, but tell me that there aren't some less-than-ethical companies salivating over the thought of getting a piece of this funding, and I have a bridge to sell you.
At worst, [privatization] could create the potential for systematic fraud that puts billions of government dollars into corporate bottom lines.
A better way forward is to examine, refine and promote models of public-private partnerships that protect our commitment to those who have served. For instance, in the Boston VA Healthcare System, staff work with local teaching hospitals to deliver care and train medical students. They collaborate with innovative programs (such as the Home Base program at Massachusetts General Hospital) to provide mental health services. And they have joined with local colleges and universities to conduct groundbreaking research. This sort of partnership ensures integrity of care and protects our veterans from becoming "billing opportunities" rather than simply patients.
There's no argument that the VA has its challenges. Those of us who advocate for veterans' issues would jump at the chance to have a real conversation with the White House about how to improve the scope of benefits and the delivery of services. Veterans should never have to wait months for appointments, nor should they be forced to travel hours for basic outpatient or acute care services that could be provided in their home communities by doctors willing to partner with VA. But these are policy and operational issues. They are not system-wide failings, and they are eminently fixable.
What too often gets forgotten in this debate is that the VA has a successful history of providing quality continuum-of-care services through its integrated networks and electronic medical record system. Destroying the integrity of this system could, at best, lead to care delivered by people unfamiliar with health issues specific to veterans and isolated from treatments and medicine at other institutions. At worst, it could create the potential for systematic fraud that moves billions of government dollars into corporate bottom lines, until that care becomes prohibitively expensive and veterans are denied treatment or the taxpayers are on the hook again.
Many of us hope that Shulkin can bring a fresh perspective to this debate within the Trump administration. To outsource the moral obligation we have to our veterans in such an unaccountable manner is not only inefficient, but akin to turning our backs on those who were willing to sacrifice everything for this nation — including their very lives.
Follow Cognoscenti on Facebook and Twitter, and sign up for our twice-weekly newsletter.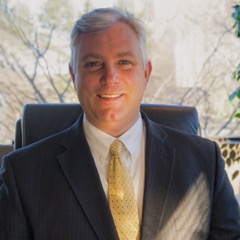 Coleman Nee Cognoscenti contributor
Coleman Nee was the Massachusetts secretary of veterans'services from 2010 to 2014.