Will The Republicans Clear The Air On Climate Change?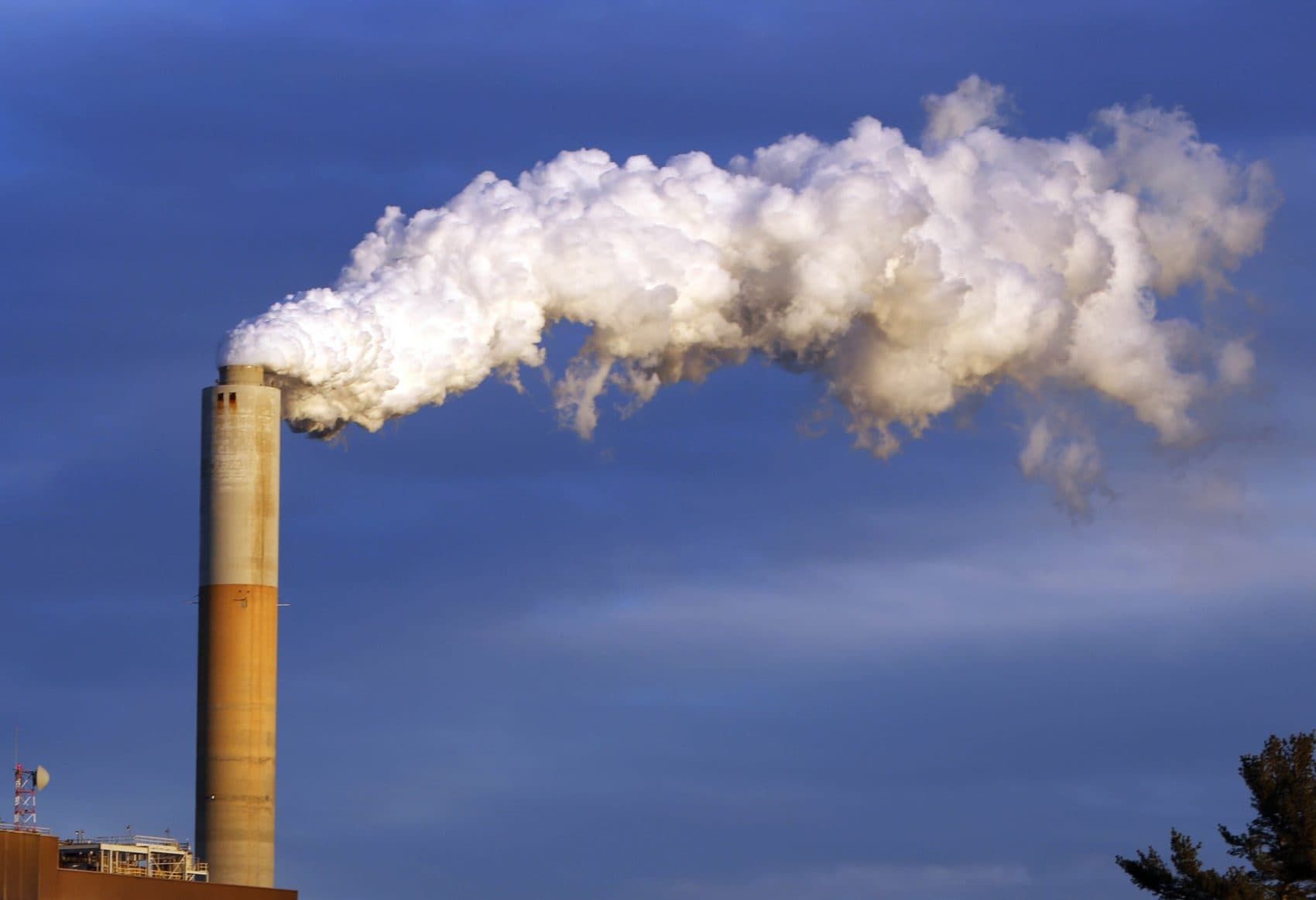 This article is more than 4 years old.
COMMENTARY
A rogue band of tax-loving socialists just declared war on capitalism by suggesting the government impose a jobs-killing levy on pollution. Could anything be more un-American in Donald Trump's United States?
If there were an emoticon for facetiousness, it would go here. The lefties to whom I refer are heavy hitters on the Republican academic and political benches — secretaries of state for Ronald Reagan and the first President Bush; the chairmen of Reagan's and George W. Bush's economic advisers' councils; W's treasury secretary; and the former chairman of Walmart. And their proposed carbon tax would be the soundest move we could make against climate change.
Which is why the biggest obstacle to this GOP proposal likely will be our GOP president. But I digress.
The background: If you're curious about the best strategy for curtailing climate change, economists, who tend to be a conservative bunch, overwhelmingly would vote for a tax on the carbon content of fuels, for eminently conservative reasons. "The beauty of a carbon tax is its market-based simplicity," wrote Laura D'Andrea Tyson, Bill Clinton's top economic adviser. "Economists since Adam Smith have insisted that prices are by far the most efficient way to guide the decisions of producers and consumers. Carbon emissions have an 'unpriced' societal cost in terms of their deleterious effects on the earth's climate. A tax on carbon would reflect these costs and send a powerful price signal that would discourage carbon emissions."
Other places (Ireland, Sweden, the Canadian province of British Columbia) tax carbon. The alternatives to a tax, Tyson wrote — climate change denial not counting as a serious alternative — are either more expensive (subsidizing clean fuels) or "second-best" (complicated regulations of emissions, as in President Obama's Clean Power Plan). That regulation is more bureaucratic and cumbersome than a tax may explain an observation by Sen. Sheldon Whitehouse, a Democrat: Every Republican who wants to address climate change favors the tax route.
The new Republican plan confirms his point. It would impose a $40-per-ton tax on carbon dioxide emissions, rising over time. (Whitehead, who's from Rhode Island, has proposed a similar tax.) The proceeds would be rebated to consumers, with the average family of four getting an estimated $2,000 a year. To prevent other nations without carbon taxes from getting a competitive advantage on their imports to us, the plan would slap fees on those products to jack up their prices. Finally, fossil fuel companies would be indemnified against future lawsuits for any environmental damage they've done.
The graybeards backing the tax would use it to replace the Clean Power Plan, which I supported as a way to bypass a do-nothing Congress. (The plan relies on the executive branch's regulatory authority, not congressional approval.) A carbon tax is a better approach, and at any rate, Obama's plan is tied up in court challenges. But repealing it outright without substituting a carbon tax, as Trump has threatened, should be a deal-breaker.
Opposition to the tax might be expected from a president who called climate change a Chinese-baked "hoax" and nominated an anti-environmentalist to safeguard the environment. (On the other hand, Secretary of State and former oilman Rex Tillerson favors a tax.) More surprising perhaps is likely objection from some in the green movement, who will balk at spending the tax proceeds on consumer rebates rather than clean fuels, and at letting fossil fuel companies off the hook.
The first objection particularly has some merit. A carbon tax would address an impressive 80 percent of our contribution to global warming, yet it wouldn't touch methane, a greenhouse gas given off by landfills and agriculture operations. But greenies should remember their own mantra: Climate change is the transcendent environmental threat of our time. If easing the tax burden on consumers is the compromise required to win over tax cut-loving, climate-change-denying troglodytes in the GOP, it's worth it.
A Yale survey found 66 percent of registered voters would support a carbon tax with accompanying cuts in other taxes. Even 48 percent of Trump voters agreed fossil fuel companies should be taxed. This is not to deny that a carbon tax will be a formidably heavy lift politically. But as the Republican economists behind the plan wrote, their tax "would be pro-growth, pro-competitiveness, and pro-working class, which aligns perfectly with President Trump's stated agenda."
If only they can overcome that part of the president's agenda that is pro-facts-be-damned.