The Week That Was: Sleep Deprivation, Storm Aggravation, Political Enervation And More
---
Editor's Note: Every Friday, Tom Keane offers up assorted observations, conundra and miscellanea about the week that was. Here's his round-up for the week ending March 17, 2017.
---
Bostonians looked forward to St. Patrick's Day -- on a Friday, no less! -- but getting there meant wading through sleep deprivation, storm aggravation and political enervation.
Zzzzzz. The week kicked off with the return of daylight saving time, meaning we all lost an hour of sleep, which is as good an explanation as any for our perennial debates about why do we change our clocks at all, our conclusion that it makes no sense, and then our doing nothing about it.
Fake science. The National Weather Service warned that the entire Northeast would be hit with an epic storm Monday and Tuesday. As it turned out, it was more snorestorm, leaving Boston with less than seven inches. Indeed, as the storm loomed, government meteorologists got in new data showing that accumulations would be far less than expected. But they didn't tell anyone. Why? Because they feared downgrading the storm would mean cities and towns wouldn't take proper emergency measures. Really guys? Lying about the numbers so people will do what you think they should? Is it any wonder so many doubt manmade global climate change?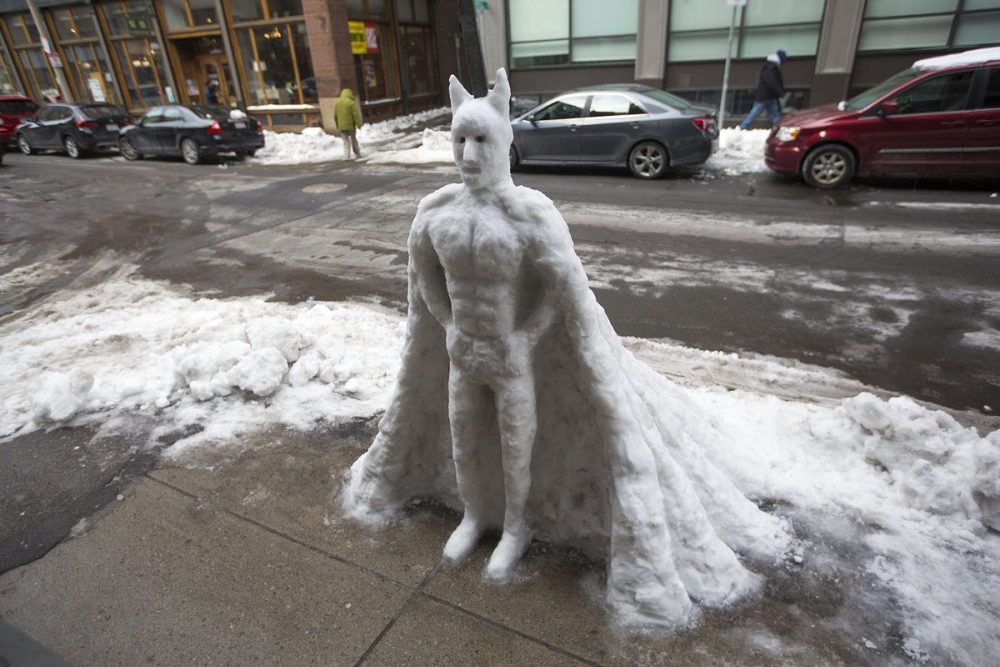 Fake news. Rachel Maddow and MSNBC trumpeted a big exclusive: "We've got Trump tax returns." As it turned out, they had two pages from one year -- 2005 -- and all it showed was that Trump paid over $38 million in taxes on $153 million in income. Moreover, the on-air unveiling was rife with speculation and innuendo. Thus, the most anti-Trump TV personality of all simultaneously proved that (1) Trump really does make a lot of money, (2) he really does pay taxes, and (3) the media really are out to get him.
There are Muslims in these countries? I had no idea. In round two of the immigration wars, two federal district courts struck down the administration's latest effort to ban travel from Muslim-majority countries. At issue: Even though the executive order doesn't explicitly target Muslims, can courts look at the president's own words -- "Donald J. Trump is calling for a total and complete shutdown of Muslims entering the United States" — and impute religious discrimination? You'd think so. But in truth, maybe Trump doesn't care. Most observers argue the ban would do nothing to make us safer. So its real reason for being, it seems, is just to play to the president's base.
...the most anti-Trump TV personality of all simultaneously proved that (1) Trump really does make a lot of money, (2) he really does pay taxes, and (3) the media really are out to get him.
Ruh-roh. Introduced with fanfare a week ago and rushed through two congressional committees, a report from the Congressional Budget Office now threatens to derail the GOP's new health care plan. Yeah, it saves money. But it also means about 24 million Americans would lose health coverage. Looks like it's time for a do-over.
Oh, Canada. Republicans are finding that, when it comes to health care, there are no good answers. We can keep some version of Obamacare and ensure people are covered. Or we can do something radical: a Canadian-style single-payer system. Advocates call it "Medicare for All." It's not nationalized health care – doctors, hospitals and other providers remain private. But the government pays all the bills. It's simple. It's sane. It works. And for those reasons, it'll probably never happen.
The Trump effect. The worldwide tsunami of anti-immigrant, ultra-nationalist politics typified by Brexit, the election of Donald Trump and the rise of France's Marine Le Pen was interrupted this week when Dutch voters rejected the hard-right Geert Wilders's bid for power. The bad news? Wilders only lost because Prime Minister Mark Rutte offered up his own anti-immigrant message – one that was admittedly less harsh, but still populist in tone. The tsunami continues.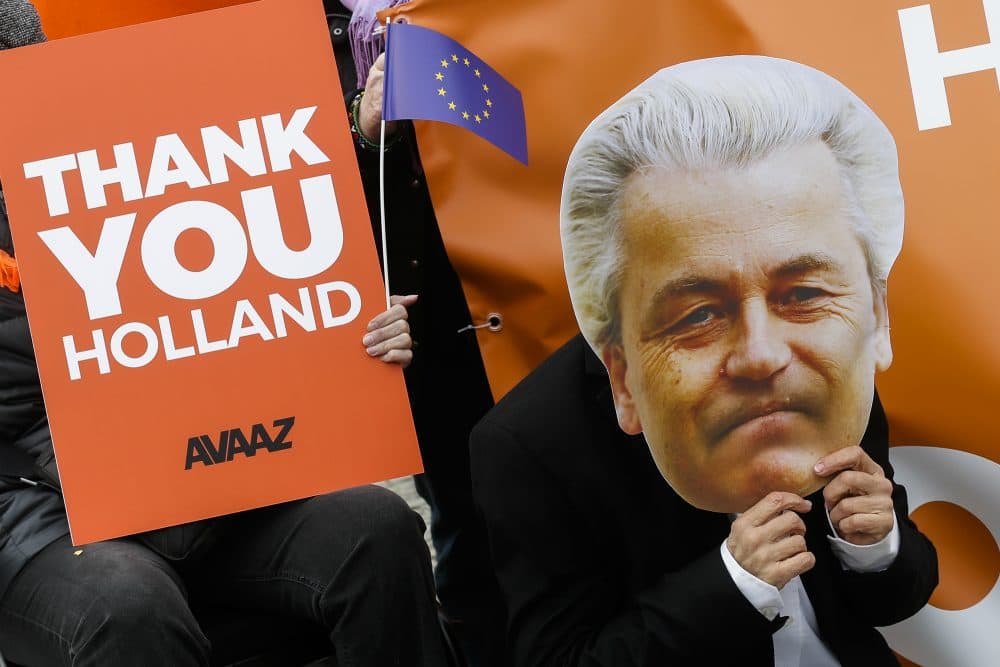 Drink more sugar. The beverage industry just reported that Americans now drink more bottled water than soda. This marks a major public health triumph – sugar consumption has been linked to all manner of ills, including diabetes and obesity. Rather than being thrilled with the development, however, activists around the country – including local towns such as Concord and Brookline – are trying to ban bottled water, arguing that it is already available from the tap. Thus, the bizarre result: It's okay to sell water with sugar added, but take the sugar out and it's prohibited.
We're gonna' make you stay home. And finally, it's well-known that Americans work too much. Saturdays and Sundays, once days of respite, are now just part of the work-week. That's why I think we should all applaud the Massachusetts Bay Transportation Authority's effort to restore our leisure time by eliminating commuter rail service on the weekend. Who would have thought that the "T" would be the natural heir of the Eight Hour Leagues?