The Week That Was: Fans Return To Fenway, Advertisers Flee 'The O'Reilly Factor,' War Crimes In Syria, And More
---
Editor's Note: Every Friday, Tom Keane offers up assorted observations, conundra and miscellanea about the week that was. Here's his round-up for the week ending April 7, 2017.
---
Baseball began, investigations continued, and both Bill O'Reilly and Steve Bannon looked set to end.
Pennant fever grips Hub. Fans were ecstatic about the prospect of another World Series title after the Red Sox won their season opener, which shortly will degenerate into utter despair when the team inevitably loses a game.
Double standard. Advertisers started to flee from "The O'Reilly Factor" after a report that Fox had paid $13 million to a series of women sexually harassed by Bill O'Reilly. You gotta feel sorry for O'Reilly. If he had decided to become president instead of hosting a TV show, he'd be just fine.
Arm's length. After trashing the Freedom Caucus when it rebuffed his health care proposal, Donald Trump reached out to Democrats who – seeing how the president treats his allies – decided it would be better to remain enemies.
The White House is just too small. Thursday, Trump met with Chinese President Xi Jinping at his luxurious Mar-a-Lago retreat in an effort to prove that our plutocrats have nicer houses than their plutocrats.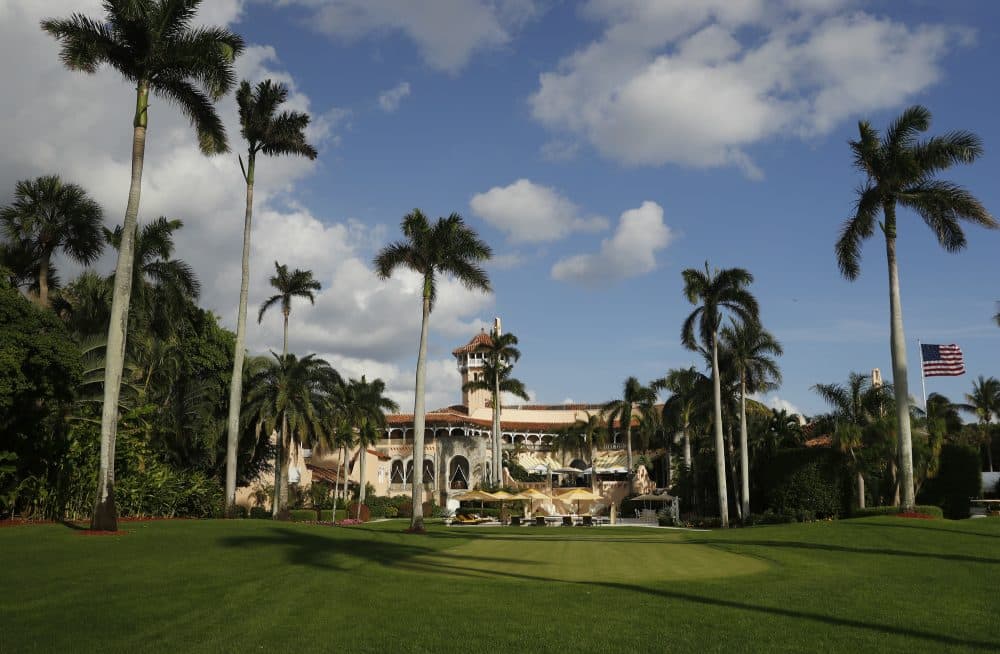 Wait – didn't he once agree with Obama on this? Trump blamed Barack Obama's inaction for a chemical attack by Syria that killed at least 70. This kind of excuse – blaming the other guy – has a limited shelf life, kind of like how wishing someone "Happy New Year" in February makes no sense. And by the way, Obama's not to blame. Most likely culprits: Bashar al-Assad – and the Russians (ahem, Mr. president), who support him.
Built for obsolescence. The federal government signed off on the MBTA's estimate of $2.3 billion to build the Green Line extension into Somerville and Medford. Officials estimate the project will be finished by 2021, at which point driverless cars should be largely perfected, meaning none of us will be taking public transit, anyway.
You're all guilty! Susan Rice, Barack Obama's national security adviser, was the latest name dragged through the Russia-Trump mud, making even more complex the swirl of allegations and accusations, all of which cry out for an impartial, bipartisan investigation. Oh wait. The Senate is actually doing one? Hmmm. So rather than our amateur, speculative and conspiracy-driven sleuthing via Twitter, Facebook, TV and radio, should we maybe let the investigators do their jobs?
Evil exits, stage right. Meanwhile, National Security Adviser Lt. Gen. H.R. McMaster removed white nationalist and Trump chief strategist Steven Bannon from the National Security Council's principals committee. The move raises a question: Is the Trump administration finally growing up — or is McMaster merely a lone voice of sanity?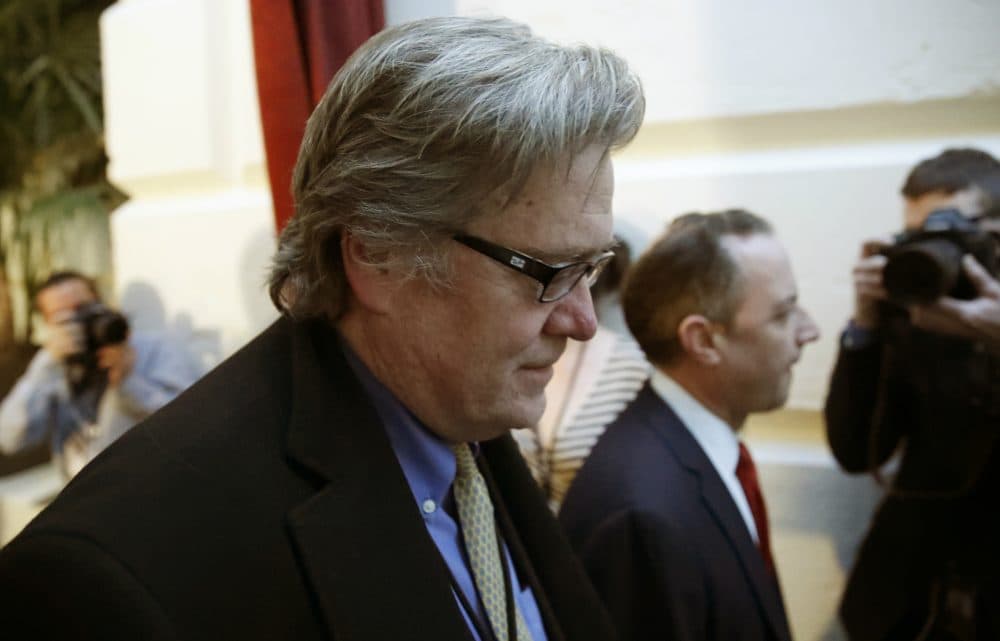 Hoisted with their own petard. Faced with Democratic resistance to Neil Gorsuch, Republicans got rid of the filibuster rule, allowing a simple majority to approve his nomination to the Supreme Court. Normally, changing the rules midstream would have sparked howls of outrage, except that, ummm, back in 2013, when the Democrats were in the majority, they did exactly the same thing: getting rid of the filibuster for all other federal judges. With the tables now turned, it was hard to come up with any sort of principled argument as to why the GOP shouldn't do the same.
The one that got away. The region's fishermen denounced a study by Massachusetts scientists that came to the same conclusion as did much-derided federal surveys conducted over the last several years: Stocks of cod are at dangerously low levels. However, even though the state analysis fixed supposed methodological faults in the federal investigations, it still had one, gigantic flaw: It didn't come to the conclusion the fishermen hoped for. Good science, it turns out, is science that produces the result we want.
Regulated to death. The demise of the taxicab industry has been well-documented, with fault variously assigned to Uber and Lyft, medallion owners, and even surly cabdrivers. But blame should also go to the city of Boston and its antiquated regulation of the industry. The latest example? The city's Hackney Division (so called because of the hacks who run it, I think) refuses to permit drivers to use a simple app that allows passengers to pay fares electronically. Why? Because the app doesn't use the two – only two! – credit card processers approved by the city. Ridiculous.
Bright Lights, Big City. It took 317 years, but Framingham will finally get big boy pants. Residents decided this week (by a narrow 105-vote margin) that the town will become a city. Good for you, Framingham residents! Now you too can experience the joys of having city councilors and mayors whose sole ambition is to use their jobs as jumping-off points to higher political office.
RIP. When it comes to Donald Trump, when you enter a room, you have to kiss his ring. People don't mind, but he has it in his back pocket. (With apologies to Don Rickles.)