Federal Judge Was Right To Slap Down Trump For Punishing 'Sanctuary Cities'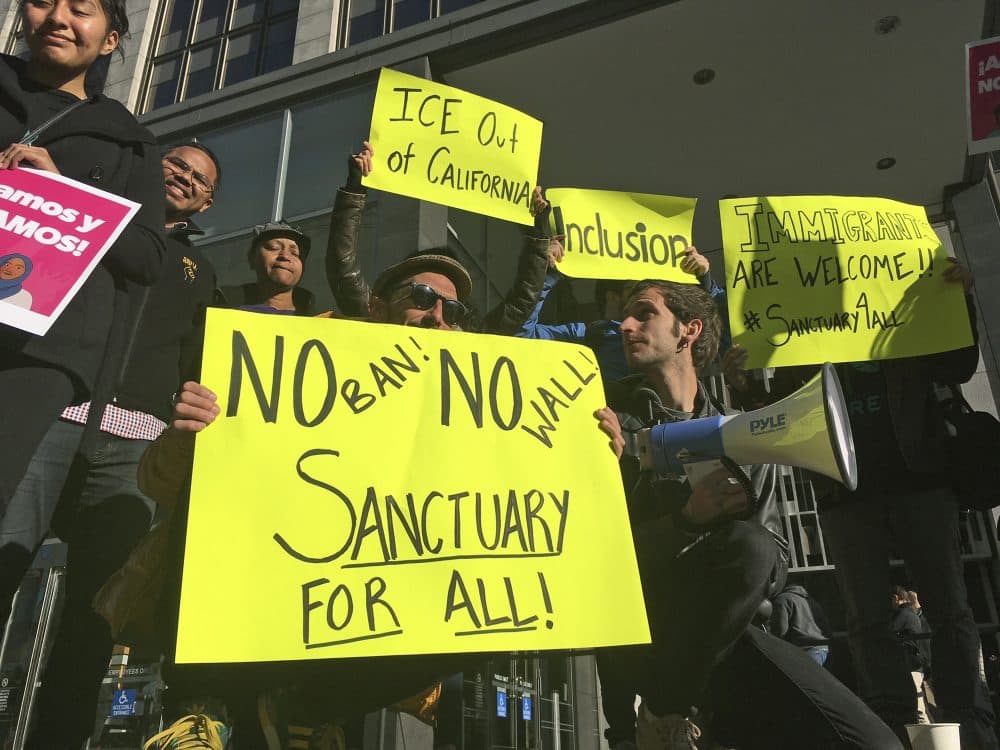 This article is more than 3 years old.
On Tuesday, a federal judge in California ruled to temporarily block President Trump's recent attempt to withhold potentially billions of dollars from so-called sanctuary cities if they did not comply with his discriminatory immigration policies. As U.S. Immigration and Customs Enforcement officials continue to take noncriminal undocumented immigrants from their homes and begin to deport DREAMers, cities such as San Francisco and Boston are to be applauded for their enduring commitment to protecting their most vulnerable residents.
By threatening to target cities that challenge him, Trump is coming dangerously close to autocracy, and deserves to be checked.
Imagine for a moment the outcry if Obama had decided to cut all federal funding to Texas after it passed House Bill 2, the 2013 law that placed prohibitive requirements on abortion clinics and forced dozens of providers to close their doors. A full three years elapsed before the Supreme Court shut down the discriminatory measure as unconstitutional. Or North Carolina's own House Bill 2, signed last year, which inhumanly attacked the state's transgender community. Obama's response to that odious piece of legislation was supremely measured: "The administration will not take action to withhold funding while this enforcement action is playing out in the courts," his press secretary announced at the time, much to the chagrin of many LGBT activists calling for such action.
If Trump wanted to retaliate against the people who voted against him, using the pretext of sanctuary-city status would be an excellent way to do that.
Stepping back, it is important to note the reality of what Trump is proposing to do. From Seattle to New York City, sanctuary cities are some of the safest and most economically productive in the country, contributing more to federal coffers than they consume. They also almost all went for Hillary Clinton in the last election and continue to host high concentrations of Democratic voters, serving as focal points in the anti-Trump resistance movement. If Trump wanted to retaliate against the people who voted against him, using the pretext of sanctuary-city status would be an excellent way to do that.
I've come across such tactics before, while researching the 2008 cholera epidemic in Zimbabwe — shown to have been the result of the politicization of municipal services, including water and health care — over a summer stint at Physicians for Human Rights. Indeed, Robert Mugabe, Zimbabwe's brutal dictator since 1987, has been targeting strongholds of opposition support for years. If Trump wants to become a dictator, he needs only to review Mugabe's political career to learn the plays.
In March of 2005, after the opposition party made a strong showing in the country's parliamentary elections, Mugabe seized control of municipal water sources, which had been governed by local city councils -- mostly opposition party members in urban areas where his resistance was concentrated. Residents continued to have to pay fees for access to water (these, in fact, increased across the board), but instead of staying within the municipality, the funds went into national coffers, where Mugabe began redirecting them to the military and security forces. As funding for water services dwindled across cities, supply and quality declined to the point where raw sewage was being dumped into the main water supply of Harare, Zimbabwe's capital city.
If Trump wants to become a dictator, he needs only to review [Robert] Mugabe's political career to learn the plays.
In March of 2008, Mugabe endured a stinging loss to his main political opponent, Morgan Tsvangirai, whom he had physically tortured and imprisoned but was still unable to defeat despite widespread voter intimidation. Refusing to honor the results of the election, Mugabe doubled down on his flawed policies and continued to siphon money away from public services, particularly in geographic areas that had voted against him. Unsurprisingly, cholera — fully preventable with basic water and sanitation infrastructure — began to break out across the city. As cases mounted, the water treatment plant in Harare was shut down due to a lack of basic supplies, cutting off clean water to hundreds of thousands of city residents. The epidemic that ensued was Zimbabwe's largest and most deadly, killing over 4,000.
In threatening to cut federal funding that supports basic civic functions — from housing to water to health care to food — while advocating for significant increases in federal spending for the military and veterans, Trump is separating himself from Mugabe only in style. Regardless of his intentions, such action will be interpreted by many as vindictive, authoritarian and cruel, and would set an extraordinarily dangerous precedent in the future, for Democrats and Republicans alike.
Even hardline Republicans should breathe a sigh of relief at Judge Orrick's decision. They should regroup and think of other ways to advance their anti-immigrant agenda.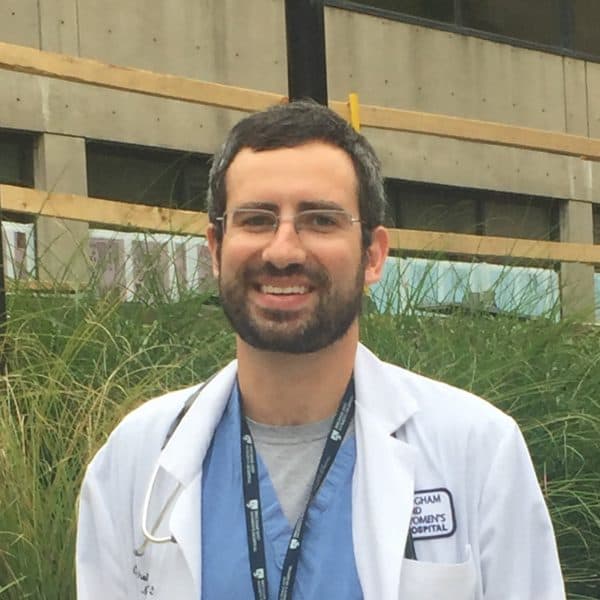 C. Nicholas Cuneo Cognoscenti contributor
C. Nicholas Cuneo, MD is a resident physician in internal medicine and pediatrics at Brigham and Women's Hospital, Boston Children's Hospital and Boston Medical Center.