The Week That Was: Racism At Fenway, Clinton's Confession, Trump's Strongmen, And More
Editor's Note: Every Friday, Tom Keane offers up assorted observations, conundra and miscellanea about the week that was. Here's his round-up for the week ending May 5, 2017.
---
It was a week when Donald Trump reverted to his bad old ways and Bostonians suddenly worried that maybe they had too.
One bad apple. It may be that only one or two Red Sox fans shouted racial epithets at outfielder Adam Jones on Monday night, but that was enough to make national news and bring back all of the old stories about bigoted Boston, be they the busing upheavals or Tom Yawkey's refusal to hire black players. Such is the enduring power of stereotypes. A racist taunt in, say, Seattle would just be an isolated racist taunt. In Boston, it defines an entire people.
Let's make a deal. After a few weeks of trying to appear presidential, the old Trump reappeared, wondering why Americans went to war over slavery. "Why could that one not have been worked out?" he asked, thinking there must have been a deal to be had. Actually, there was dealmaking aplenty. One was with the writing of the U.S. Constitution, where the framers cut a deal declaring slaves three-fifths of a citizen. Another was the Missouri Compromise, which allowed one free state to be admitted if a slave state also was admitted. Here's what Trump doesn't get: Dealmaking is fine when it involves matters such as regulation, programs, spending, taxes or foreign relations. But not when it comes to basic human rights.
Strongmen of the world unite, you've nothing to lose but your elections. Trump also spent the week saying he would be "honored" to meet with North Korea's Kim Jong Un, inviting the Philippines' Rodrigo Duterte to visit the White House, having a nice conversation with Russia's Vladimir Putin, and calling China's Xi Jinping "a very good man." If the world was a neighborhood, the United States increasingly seems to be living on the wrong side of the tracks.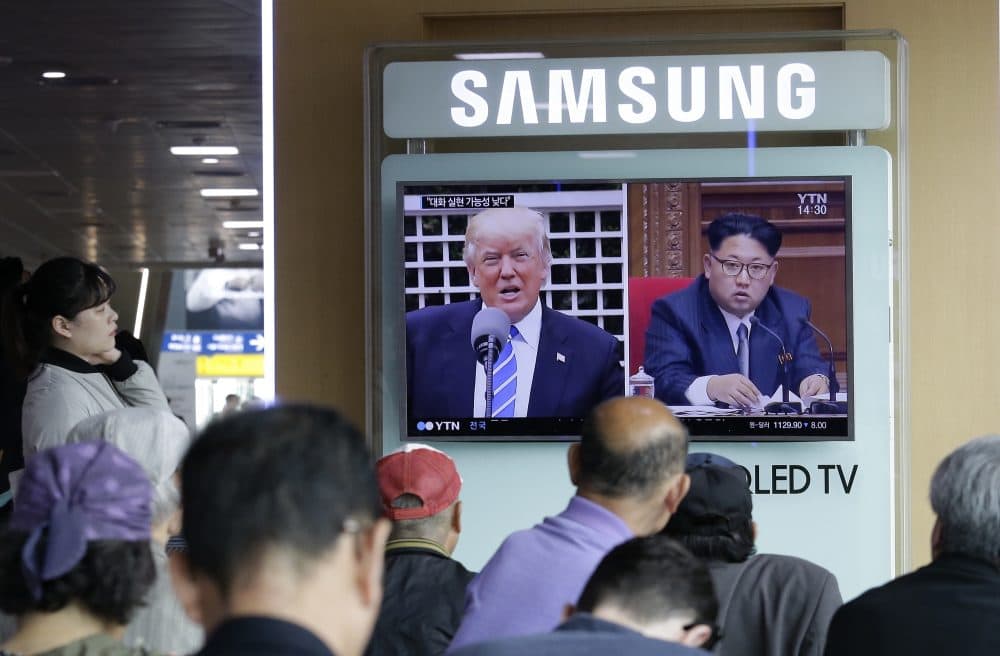 Do your job. On Tuesday, Hillary Clinton in an interview said she would have won but for FBI Director James Comey's email investigations and Russian-led email leaks. It's easy to blame others but, really, she's wrong. The FBI investigation only happened because she made the mistake of using a private email server. And the leaked emails were embarrassing not because they were leaked, but for what they said.
What gives? Meanwhile, Comey told a Senate committee it made him "mildly nauseous" to think his email investigation may have influenced the presidential election. Moreover, given the same circumstances, he said he'd do it again. I've yet to figure the guy out. He's not obviously partisan. But why did he reveal this investigation before the election and not, for instance, last spring's investigation into Trump's Russian ties?
Fractured. Democrats scored big victories in the latest budget showdown when internecine Republican squabbling made Democratic support critical to reaching a deal. And although the House managed to pass an Obamacare repeal, it did so narrowly when centrist Republicans refused to go along. The GOP has long described itself as a big "tent," but increasingly it looks like there are really two tents: one extreme right, the other centrist. It makes for a fascinating opportunity for Democrats, who once thought the GOP-controlled Congress a monolith. Might one of those tents want to join theirs?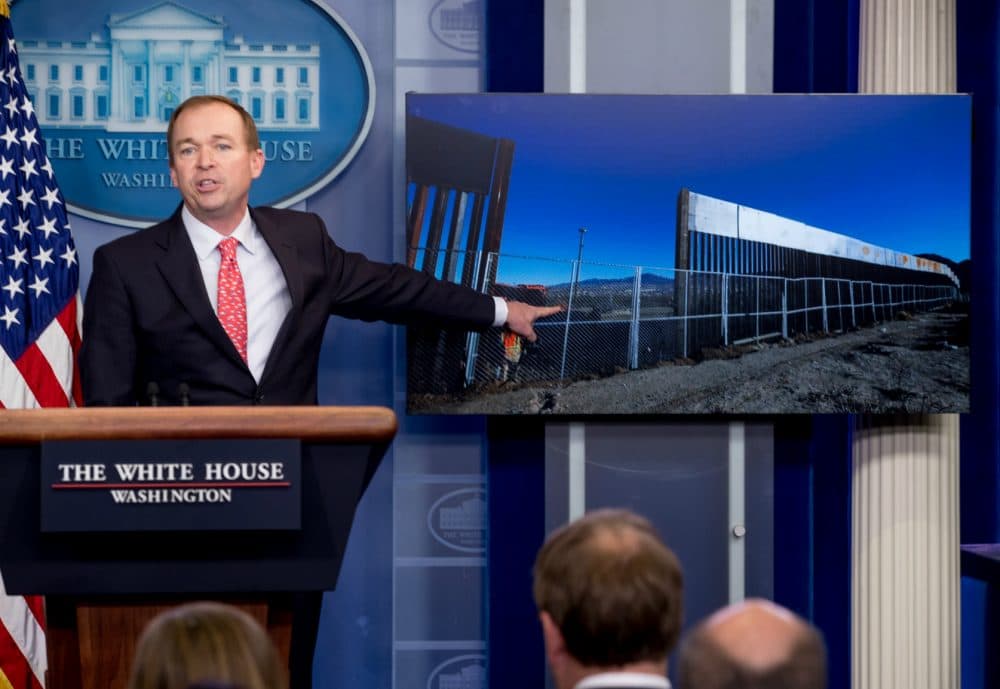 Running on empty. The president said he would consider raising the gas tax to pay for his ambitious infrastructure program. Seems good, but here's the conundrum: Any rise in gas prices would only hasten consumers' move to hybrid and electric vehicles. That's because drivers using gas-free cars don't pay gas taxes. Thus, a gas tax increase may look like a Laffer curve: the higher the tax, the less is collected.
Pew you. Trump signed an executive order Thursday that allows religious organizations to make political endorsements. Conservatives are thrilled because, in general, churches in the United States lean to the right. But Trump may regret the move. If Ted Cruz, for instance, mounts a primary challenge to him three years from now, it'll be Cruz the pastors support. Trump's problem is that conservatives don't really like him. He's just the only thing they've got right now.
Make America Great Again. And finally, the New York Times reported its best quarter ever for subscriber growth. The internet nearly destroyed the newspaper industry, but now — thanks to heightened interest in Donald Trump — it's on a rebound. Hmm. When Trump said he'd bring back American business, I don't think this is what he had in mind.