The Exceptional Vigilance Of Rod Rosenstein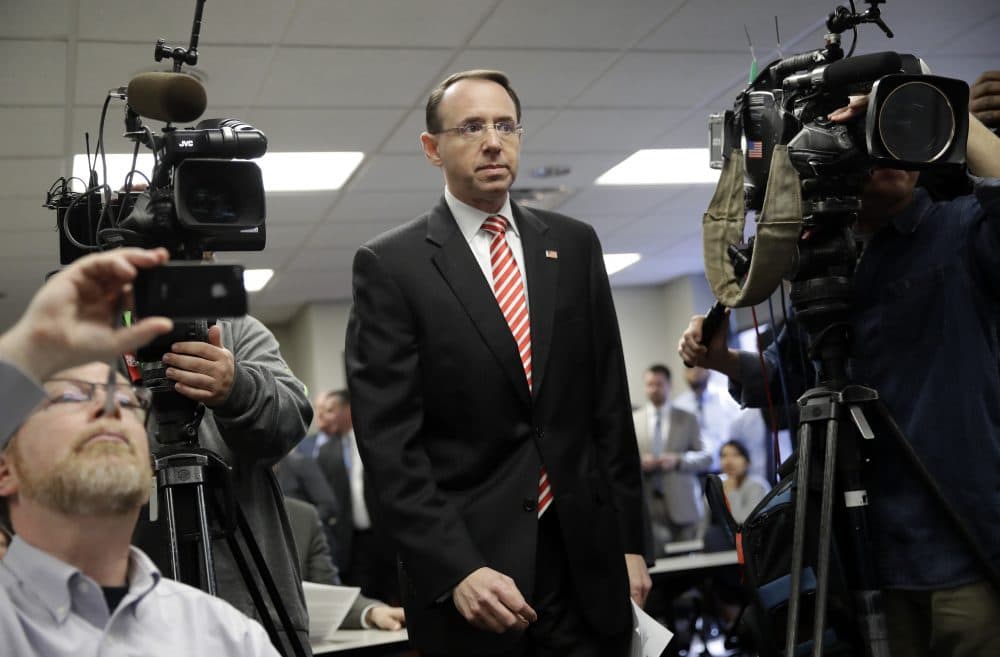 This article is more than 3 years old.
Sometimes the most prominent names in American history are not those who did the most significant work. William Dawes rode from Boston to Lexington to warn rebels that the British were coming, but Paul Revere gets all the attention. Susan B. Anthony lived a long, dedicated struggle to attain economic and political rights for women, but Elizabeth Cady Stanton receives much of the credit. President Lyndon Johnson is much admired for his progress on civil rights, but the man who invented the practice of affirmative action, John Feild, is little known.
Such will likely be the case for deputy attorney general Rod Rosenstein, who has put this country back on the right course with his decisive leadership over the past 10 days. Rosenstein, a serious, taciturn new deputy attorney general who had only been at his new job for a matter of weeks has shown himself to be a person of uncompromising integrity at a time when our institutions most needed it.
From the beginning of his Senate Judiciary Committee hearing in March, the brown-haired, brown-eyed attorney demonstrated a careful astringency toward the law, never venturing beyond the parameters of his knowledge or his role despite the drilling of his questioners. Rosenstein appeared not as short and wily as his boss, the attorney general Jeff Sessions, nor as tall and showy as the FBI director James Comey. Neither elfin nor gigantic, Rosenstein seemed a man on the continuum. The 52-year-old Republican, whose suit jacket appeared just a smidge roomy, looked as if he could be Bartleby, reliably working late into the night on the nation's biggest challenges.
Under pressure from Democrats during the hearing, Rosenstein repeated that he would only appoint a special prosecutor for the investigation into Russia's links with the Trump campaign if it was warranted. On May 17, Rosenstein, who oversees the Russia investigation as second in charge of the Justice Department (Sessions recused himself),  appointed former FBI director Robert Mueller to pursue the Russia investigation.
His decision, which surprised Democrats and Republicans alike, came after President Donald Trump fired FBI Director James Comey on May 9th, and said in an interview later that he "had considered this Russia thing" and "in my mind it should have been over a long time ago, because it's an excuse." Subsequent press reports asserted that Trump had asked Comey to let the Flynn investigation go, which Trump has since denied. But what if Trump might have partly fired Comey to slow down or stop the investigation. What if Trump wanted to replace Comey with someone who would go easier?
With the appointment of Mueller, Rosenstein enables the Russia investigation that has been bumping along since last July to be completed, hopefully without obstruction.
Rosenstein has sought to put the Justice Department and the FBI, which it oversees, on a straighter course.
There is a new deputy sheriff in town. Rosenstein has sought to put the Justice Department and the FBI, which it oversees, on a straighter course. Rosenstein displayed his belief in the integrity, power and limits of these institutions in a careful evaluation of Comey on May 9th that led to his termination. In the memorandum to his boss, Jeff Sessions, Rosenstein explained how Comey had overstepped his authority three times when dealing with the investigation into former Secretary of State Hillary Clinton's use of an outside server for government emails.
Rosenstein criticized Comey's announcement last summer that the case would be closed without prosecution. That is not Comey's decision, it belongs to the Justice Department, he asserted. Comey had justified his announcement because he thought then attorney general Loretta Lynch had compromised herself by speaking with Pres. Bill Clinton.
Rosenstein disparaged Comey's subsequent comments about Clinton's use of the outside server; "the Director ignored a longstanding principle; we do not hold press conferences to release derogatory information about the subject of a declined criminal investigation."
He found fault with Comey's letter to Congress last October that publicized another evaluation of Clinton's emails found during an unrelated investigation, writing that he should have remained silent.
Since Comey overstepped his bounds in one investigation, there was no guarantee that he wouldn't in another. With a new and unknown FBI director coming in, Rosenstein's appointment of Mueller, a highly regarded investigator, enables a neutral investigation that is critical to our understanding of how the Trump campaign was connected to the Russians and whether it impacted the election.
"I respect the move but the entire thing Is a witch hunt," said Pres. Trump during a press conference on Thursday. "There is no collusion between myself and the Russians."
Few of us remember who appointed previous special prosecutors, but many remember the names of the prosecutors. Mueller will go down in history as the man who investigated Russian interference in our election. But it would not have occurred without the exceptional vigilance of Rod Rosenstein.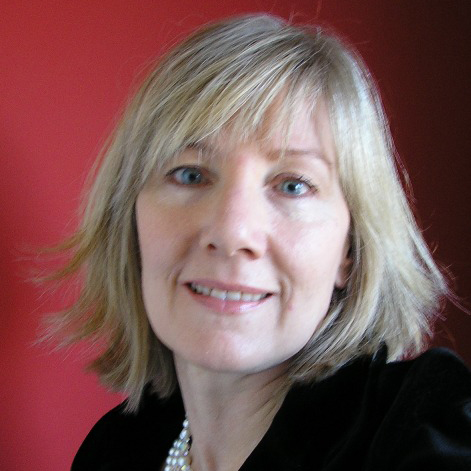 Susan E. Reed Cognoscenti contributor
Susan E. Reed is a columnist who has won several awards for her international reporting and her book, "The Diversity Index."