The Week That Was: White House Red Herrings, Possible Impeachment, Ransomware And More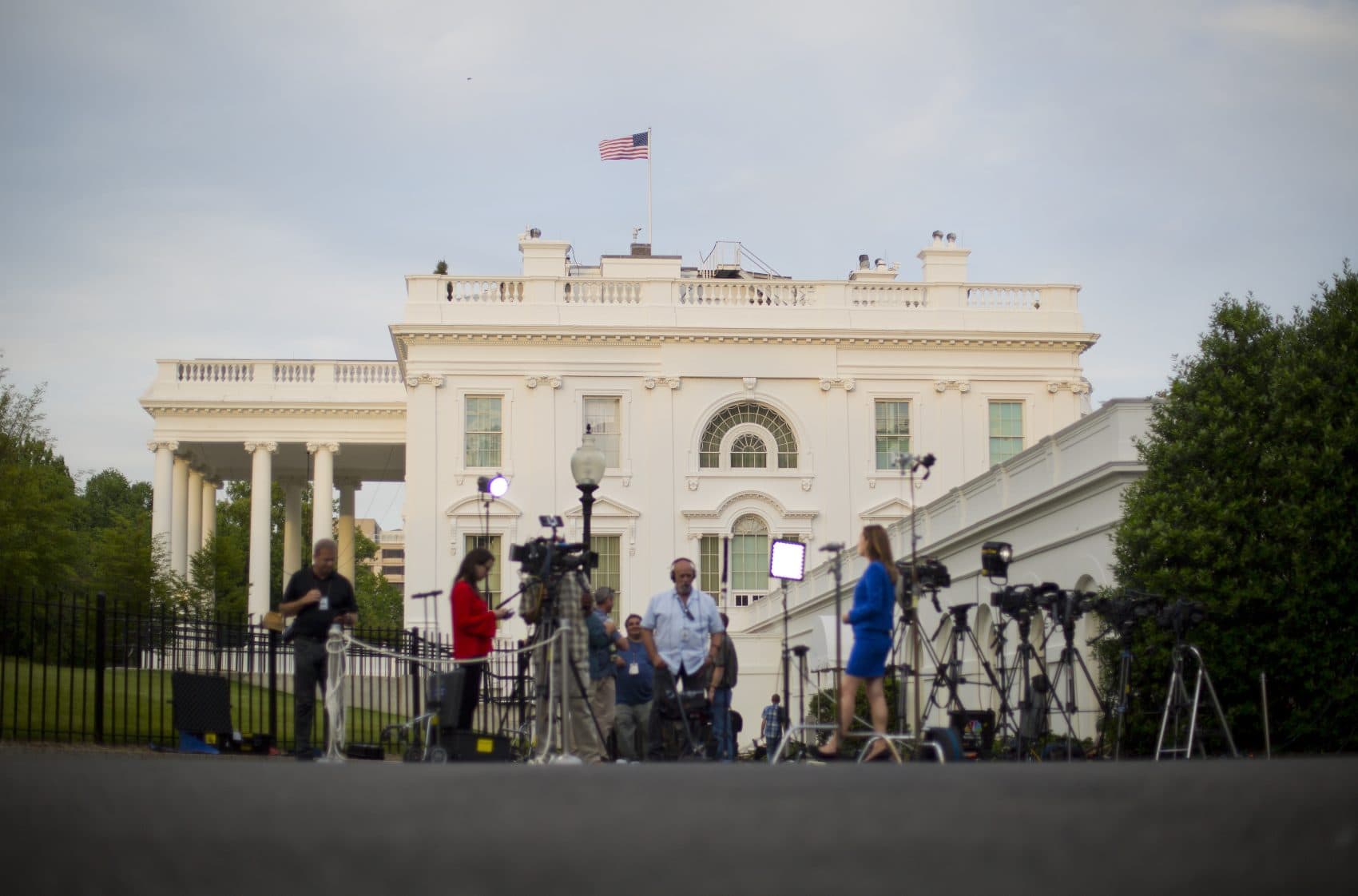 This article is more than 3 years old.
Editor's Note: Every Friday, Tom Keane offers up assorted observations, conundra and miscellanea about the week that was. Here's his round-up for the week ending May 19, 2017.
---
It was the week when the typically out-of-control White House outdid itself, getting even more out of control.
Red herring No. 1. Besieged by wall-to-wall stories about his termination of James Comey last week, Donald Trump cleverly distracted everyone's attention by revealing classified information to the Russians.
Red herring No. 2. Besieged by wall-to-wall stories about his revealing classified information to the Russians, Trump cleverly distracted everyone's attention by leaking a Comey memo saying the President asked the FBI director back off his investigation of former national security adviser Michael Flynn and "let this go."
Red herring No. 3. Besieged by wall-to-wall stories about Trump asking Comey to back off on the Flynn investigation, his deputy attorney general cleverly distracted everyone's attention by appointing Robert Mueller as special counsel to investigate any Russian ties ... hey, actually, this one might work! Mueller is widely respected, any investigation will doubtless take weeks if not months and Trump now has some breathing space to make his much-anticipated overseas trip with visits to the Vatican, Israel and Saudi Arabia.
Analogies. Nearly every scandal large and small gets its own "-gate" designation — be it Bridgegate or Deflategate. But does this now 45-year-old Watergate scandal truly compare to the Trumpgate, as so many now claim? Surprisingly, yes. Watergate started with a burglary of the Democratic National Committee's offices. The FBI investigated and found ties to President Richard Nixon's campaign team. Nixon didn't know of the burglary at the time, but when he finally learned, he tried to cover it up — and then everything blew up. In the case of Trump, substitute Russia for burglary and the parallels --- campaign team, FBI, coverup, tapes, obstruction of justice — start to seem eerily familiar.
Article II, Section 4. And those parallels are why talk of impeachment is suddenly everywhere. But for that to happen in a Republican-controlled Congress, three things must occur. First, the GOP would need to be convinced that its policy agenda would have a much better shot of passing if Mike Pence were president. Second, Republicans would need to believe that if Trump remains, they'll lose their House majority in the 2018 mid-term elections. Finally, and most difficult, the party would need to be willing to risk the wrath of the almost 40 percent of the population that remains undying, hard-core supporters of the president. Sure, you could get rid of Trump. But you might also lose your base in the process.
Meanwhile, the war rages on in Syria. What should have been one of the biggest stories of the week — Syria conducting mass executions and burning the bodies in a crematorium — was widely ignored. The reason? Trump's White House antics leave no room for anything more. And that is the real downside of scandal-tainment. The world genuinely needs the United States to be engaged, but the drama in the White House is so constant that the nation seems powerless to act.
The reason bitcoin was invented. Beginning last weekend, computers worldwide were hit by ransomware attacks. Not much discussed was the source of the ransomware. The National Security Agency, apparently, created the malicious software but then lost control of it when its computers themselves were hacked. For years, government and law enforcement types have been arguing that tech manufacturers should build in "back doors" that allow them to hack into mobile phones and other devices when needed. The attacks show why that's a terrible idea. Even if we say only the good guys will have access to the back doors, eventually the bad guys get in too.
Can you trademark "trademark"? As I was googling around, I saw that a federal appeals court had ruled Tuesday that Google is still a trademark even though people like me now use it as just a regular word. I read the decision while at the laundromat, which gave me a headache, so I took an aspirin from a cellophane wrapper, washed it down with water from my thermos, then took an escalator to the second floor, walked across the linoleum to a TV and watched a videotape of the president delivering a speech from a teleprompter, all the while marveling that Google had managed to avoid the fate of Aspirin, Cellophane, Thermos, Escalator, Linoleum, Videotape and TelePrompTer.
Don't blame us! We're green! And finally, Boston Mayor Marty Walsh made the seemingly unobjectionable observation that both bicyclists and pedestrians should pay attention when riding or walking. The victim culture took umbrage. Cyclist advocate Steve Bercu huffed about "Boston's clueless Mayor" while StreetsPAC MASS called Walsh's remarks "offensive, uninformed [and] victim blaming." Meanwhile, every day I watch earphone-clad folks crossing streets without even a glance and bicyclists zipping in and out of moving traffic and running red lights. Sorry, guys. Walsh is right on this one.