The President On The Couch: The Role Of Mental Health Professionals In The Time Of Trump
What should the public role of mental health professionals be when a nation's president appears unable to perform his duties, and could endanger the whole world?
This question, mostly quiescent for some years now, has — not surprisingly — surfaced lately. It was last addressed in 1973 when the American Psychiatric Association declared it unethical for psychiatrists to "offer a professional opinion unless he or she has conducted an examination and has been granted proper authorization for such a statement."
In other words, psychiatrists, and soon after other mental health professionals, agreed that it was unethical to diagnose public figures from a distance. The "Goldwater rule," as the prohibition was quickly nicknamed, came to pass because in 1964, Fact Magazine asked a group of about 12,000 psychiatrists to weigh in with their opinions of the mental health of then-presidential candidate Barry Goldwater. Over 2,000 psychiatrists responded, and labeled him variously — and negatively. Not long after, Goldwater sued the magazine for libel and won.
Diagnosis should not be used as a tool to attack a political opponent. It dehumanizes both the person diagnosed and the mental health professionals.
Goldwater's victory made the opinion-givers look foolish. And, rightly so. The approach was cavalier. Diagnosis should not be used as a tool to attack a political opponent. It dehumanizes both the person diagnosed and the mental health professionals. Furthermore, psychiatric diagnoses are works in progress. Our current diagnoses, while evermore refined by ongoing research, are not yet based in actual brain neurology. They may be someday, but right now the neurological mechanisms that distinguish depression, anxiety, bipolar disorder, etc. from each other as categories of pathology are still murky. Nor do diagnoses on their own often tell us much about how impaired someone is.
We possess many treatments — both pharmacological and psychotherapeutic — that work very well, and restore and expand lives. But the efficacy of these treatments is based on personal communication between the patient and psychotherapist, or psychopharmacologist, and in the careful efforts to understand the sources of the patient's suffering.
A second serious problem with our diagnoses — as one of my mentors, psychiatrist and Harvard Medical School professor Leston Havens, repeatedly observed — is that psychiatry lacks a robust understanding of what constitutes normal mental health. We don't possess enough longitudinal studies of peoples' lives to understand how much of what we deem "pathology" is just a temporary blip within the acceptable vicissitudes in how people live.
What's more, ideas about what is normal are sociological as well as scientific. To pick one example, the amount of self-aggrandizement acceptable for a male real estate mogul would have gotten me, a female social worker, kicked out of social work school. So too, the turning off of empathy that may be adaptive in a butcher is not so useful in a nurse.
In other words, if we diagnose from a distance, it's too easy to fall into name-calling, and to mistake legitimate difference — not to mention profound political disagreement — with actual pathology. To call someone a narcissist or a sadist or a sociopath does not on its own make the case that he cannot govern.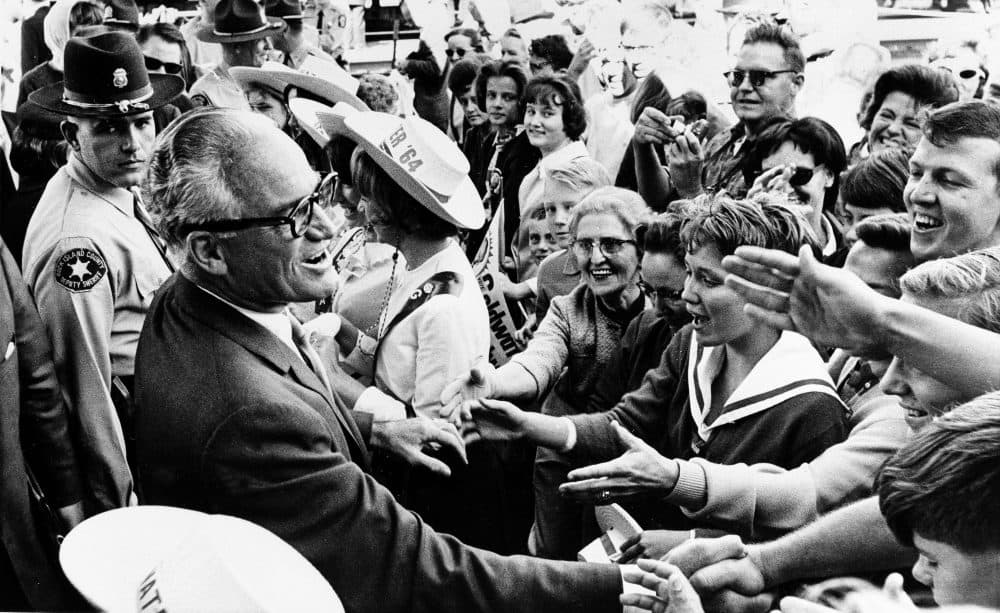 Still, years working in psychiatric hospitals or clinics does make you sensitive to noticing red flags. And there is plenty mental health professionals can do to help publicize the danger of being governed by a person in the thrall of an extreme personality. Besides actively participating in every aspect of resistance that falls on us all as citizens, it is perfectly legitimate — and enormously important — for professionals to voice concerns. There is no prohibition in the Goldwater rule to discussing behaviors that are in the public record, nor to explaining why, according to our clinical experience, the extremity of such behaviors is profoundly concerning.
Indeed, the Goldwater rule explicitly says that a clinician "may share with the public his or her expertise about psychiatric issues in general." We could say, for example, that the president reacts viciously, disproportionately and with intent to humiliate and harm whenever he has been embarrassed. We could observe that such out-of-control behavior is sometimes a sign of serious unaddressed emotional pain and psychological fragility; and that in the world's most powerful leader it can have intended and unintended consequences that are frightening to contemplate.
Or, to put it another way, it is not the president's psychological diagnosis that indicates he should not have his hands near the nuclear trigger, it is the sum total of all that he does in public view. The job of health professionals is to speak out thoughtfully, and to help clarify the dangerous meanings of what we're collectively seeing.