A Moment Of Truth For Democrats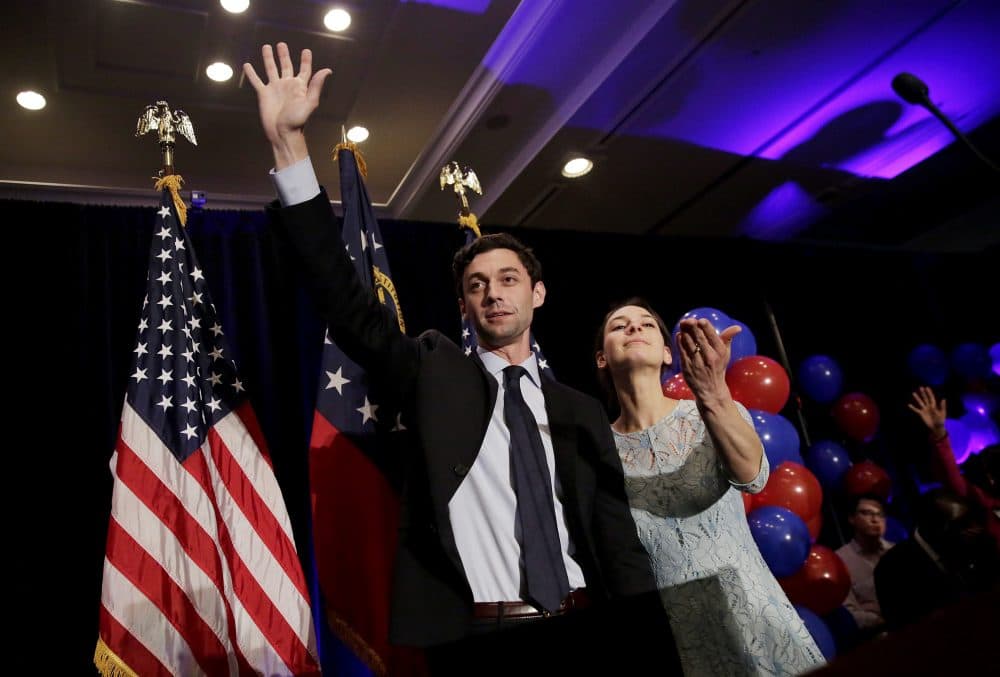 This article is more than 3 years old.
On the night before Tuesday's bellwether election in Georgia's sixth congressional district, I went to a friend's house to call voters on behalf of Jon Ossoff, the 30-year-old Democrat who hoped to nab the seat vacated by the current secretary of Health and Human Services, Tom Price.
Like a lot of hopeful progressives, I'd tracked the polling and assumed that Ossoff had a decent shot at winning, because of Trump's dismal presidency, and the fact that his opponent, Katherine Handel, had a penchant for saying things such as, "I do not support a livable wage."
Over the course of two hours, I called about 60 numbers, and talked to a grand total of four human beings living in the Sixth.
By the time it was all over, I knew Ossoff was going to lose — as he did, the next day, by 10,000 votes.
In fact, it took me just one conversation to figure out why. I was trying to reach a 20-something voter I'll call Doug, but the person who answered turned out to be his father. He explained that Doug was overseas, serving in the Navy.
Ossoff was a documentary filmmaker who had received an advanced degree at the London School of Economics. He spoke in bland platitudes, the language of the global elite.
I apologized for disturbing him.
"Why are you calling Doug?" the dad said, suspiciously.
I explained that I was calling on behalf of the Ossoff campaign.
"Where are you? Up in Boston?" he grunted. "Why are you trying to interfere in an election down here?"
At this point, I felt my best option was to hang up, so I again apologized.
"Oh no you don't," he said. "You've disturbed me now. The least you can do is explain what Jon Ossoff has done that makes him deserve my vote."
I said that Ossoff supported the Affordable Care Act, and that he opposed the GOP health care plan, which would result in millions losing insurance.
"Doug gets his coverage through the military," the father said. "So try again." I could tell he was getting agitated. "What's Ossoff going to do for the military? What's he going to do about the sequester? Did you know that Doug has to pay for his own equipment?"
"I didn't know that," I said. "And I'm very sorry to hear that. But the sequester was something Republicans in Congress pushed through, to limit the federal deficit."
"Look," the father said, "just tell me one thing Ossoff has done. He hasn't even held a decent job. He doesn't live in the district. And now he's got all these outsiders harassing us down here."
I eventually extricated myself from the conversation. But I could see that I'd done more harm than good, a sense that was reinforced, a few minutes later, when I spoke to a woman who snapped, "You're the second out-of-state Ossoff person to call me tonight. I promise you I won't be voting for him, so please stop calling."
I'm not suggesting that my stint as a volunteer cost Ossoff the election. There are, of course, many factors that contributed to his loss. He ran as a centrist, rather than a populist, and avoided attacking Trump, hoping this milder approach would win over moderate Republicans.
I can't fault him for making these decisions.
But his basic flaw was more fundamental: He came off as an outsider, not a native. This is what the dad I spoke to was getting at. Ossoff was a documentary filmmaker who had received an advanced degree at the London School of Economics. He spoke in bland platitudes, the language of the global elite. To make matters worse, he didn't even live in the district.
Handel hammered this theme over the last week of the campaign — with the support of numerous corporate PACs. A barrage of negative ads sought to portray Ossoff as a feckless carpetbagger whose values were more in line with San Francisco than suburban Atlanta.
This micro-jingoism was enough to win over undecided Republicans. Handel went from a few percentage points down to winning by four.
Again, I don't mean to fault Ossoff for his pedigree. But if Democrats are serious about winning back the House of Representatives in the mid-term elections, they're not going to do so by recruiting cosmopolitan brainiacs and enlisting the aid of out-of-towners.
They need to select candidates who have lived and worked within those communities, who understand the language and manner of voters there, and who stand a shot of overcoming the toxic tribalism of modern American politics, in which partisans vote as much against the other party as for their own.
If I were recruiting an opponent to run against Handel, I'd be looking for a young military veteran in the mold of Jason Kandor, who nearly unseated Missouri Senator Roy Blunt.
Someone, in other words, less like Jon Ossoff and more like Doug, the son of the riled up dad who gave me a piece of his mind.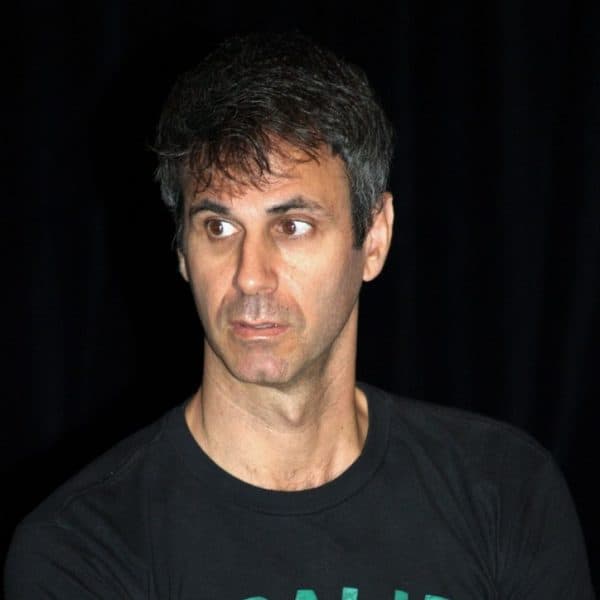 Steve Almond Cognoscenti contributor
Steve Almond's new book, "Bad Stories: What the Hell Just Happened to Our Country," is now available. He hosts the Dear Sugars podcast with Cheryl Strayed.