The Week That Was: Dems Defeated, SCOTUS To Hear Gerrymandering Case, David Ortiz Gets A Street And More
Editor's Note: Every Friday, Tom Keane offers up assorted observations, conundra and miscellanea about the week that was. Here's his round-up for the week ending June 23, 2017.
---
It was the week when people started to figure out that maybe this Trump-as-president thing might be more than a passing phase.
Not so irresistible resistance. Democrats reeled after losing Congressional races in Georgia — the most expensive House race ever — and South Carolina. The hope was that voters hated Trump so much they would flee the GOP altogether. But if Trump is a disease, it appears the infection is localized. The rest of the Republican body is doing just fine.
Why don't they love us? The polls had barely closed on Tuesday before the Democratic blame game began. It was Nancy Pelosi's fault. It was the candidates' fault. Not left-wing enough. Not centrist enough. Too much money in one election, not enough in another. The answer may be a bit simpler. House races are primarily local events. The problem for Democrats is not the party or the message but rather the voters themselves. And the solution lies in answering this question: How can Democrats turn conservatives into liberals?
Sigh of relief from 24 Beacon Street. One man who should be thrilled with this week's elections is Massachusetts governor Charlie Baker. Baker's never been a fan of the president, but the best shot challengers had against him was tying him to the Trump brand. The results in Georgia and South Carolina suggest that strategy is unlikely to work. Voters will blame Baker if he fails to fix the MBTA. But they're not going to hold him accountable for the latest tweetstorm from the White House.
SCOTUS to the rescue? One hope for Democrats — and a possible answer to the hyper-partisanship that dominates national politics — may come from the Supreme Court, which this week agreed to hear a case on whether political gerrymandering is constitutionally permissible. Party-dominated state legislatures draw district lines to keep their own kind in office. Right now, those legislatures are mostly Republican. If the Court says no to gerrymanders, Democrats will benefit in the short term. And in the long run, candidates in the now more-balanced districts would have to appeal to both sides, trading extremism for moderation. Wishing it were so, but here's betting — on a 5 to 4 vote — that the gerrymander stays.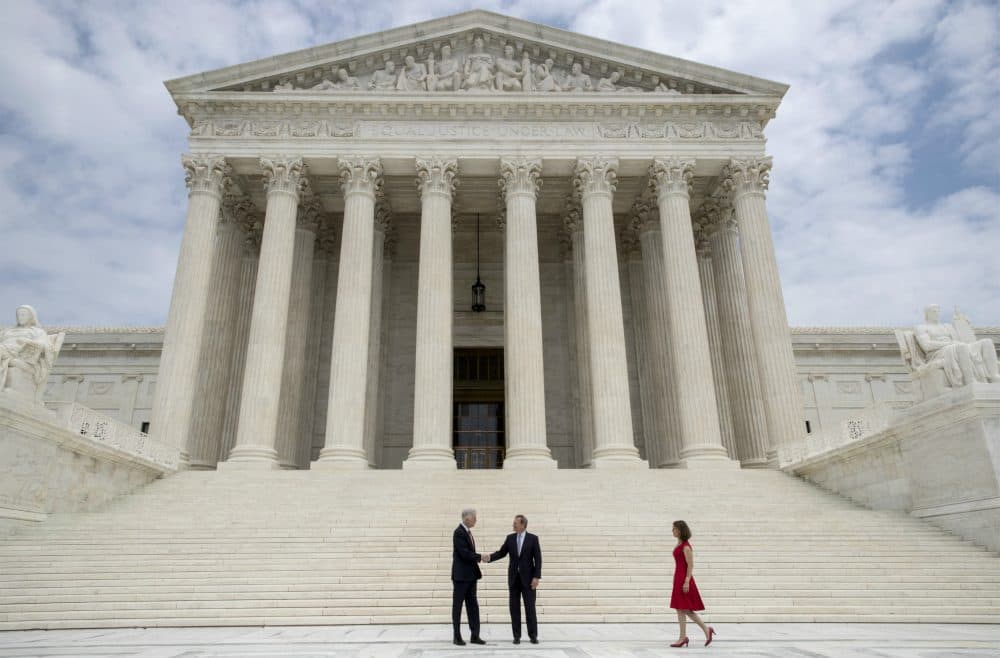 Drugspeak. The Associated Press Stylebook — a writing handbook for journalists nationwide — came up with new terms for the folks formerly known as "addicts" or "abusers." They are now to be known as "people with addictions." This sounds like political correctness run amok and, in any event, one wonders whether it ever catches on. (Programs such as Addicts Anonymous or Alcoholics Anonymous, for example, aren't going to change their names.) Still, one has to admire the intent behind the change. As the prosecutor in the Bella Bond murder trial observed, it's "primarily heroin that led us all here" — both of the child's caregivers were regular users. Calling someone an "abuser" stigmatizes addiction as a moral failing. Calling it something that sounds more like a medical issue might have encouraged them to seek treatment — and perhaps have saved a life.
Surprise! GOP Senate leaders finally released their secret plan for health care reform and it turns out that there were good reasons to keep it hidden. Seen in the light of day, boy, is that thing ugly.
An uncomfortable juxtaposition. Boston renamed a portion of "Yawkey Way" as "David Ortiz Drive." Ortiz, of course, is the Afro-Latino slugger who brought the Red Sox three world series championships. Former Sox owner Tom Yawkey, on the other hand, was a notorious racist, so much so that some have argued present-day Boston should simply erase all mention of him. Maybe. But there's something almost poetic about how the old now segues into the new.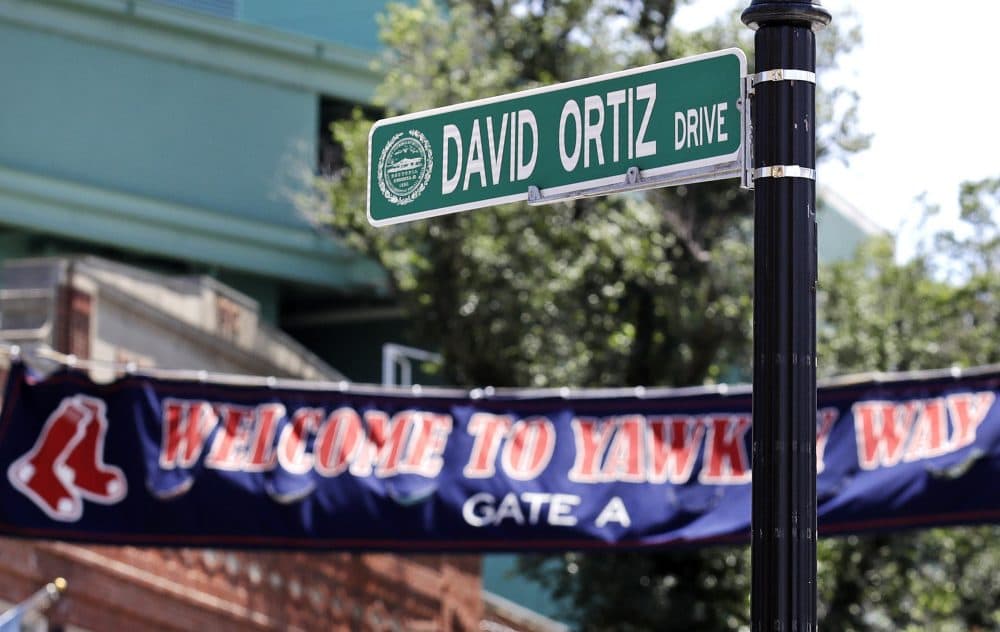 Off into the sunset. The soap opera called Travis Kalanick appeared to end this week as the Uber founder was forced to resign and the company that is the most valuable privately held business in the world grappled with the fact that it had no leader, no management, an uncertain business model and a host of competitors nipping at its heels. Is there a second season for Travis, à la Steve Jobs? Investors looking at their gains evaporating may eventually think again.
Awkward. And finally, Florida senator Marco Rubio got a lot of ribbing (some of it amiably self-generated) for a photo of him engaged in a clumsy hug with Ivanka Trump. It raises the question, though: Why do professionals greet folks differently based on gender? There's a lot to be said for the handshake, equally extended to all. Unless, of course -- kiss, kiss — they're French.