The Real Media Confronts A Fake Presidency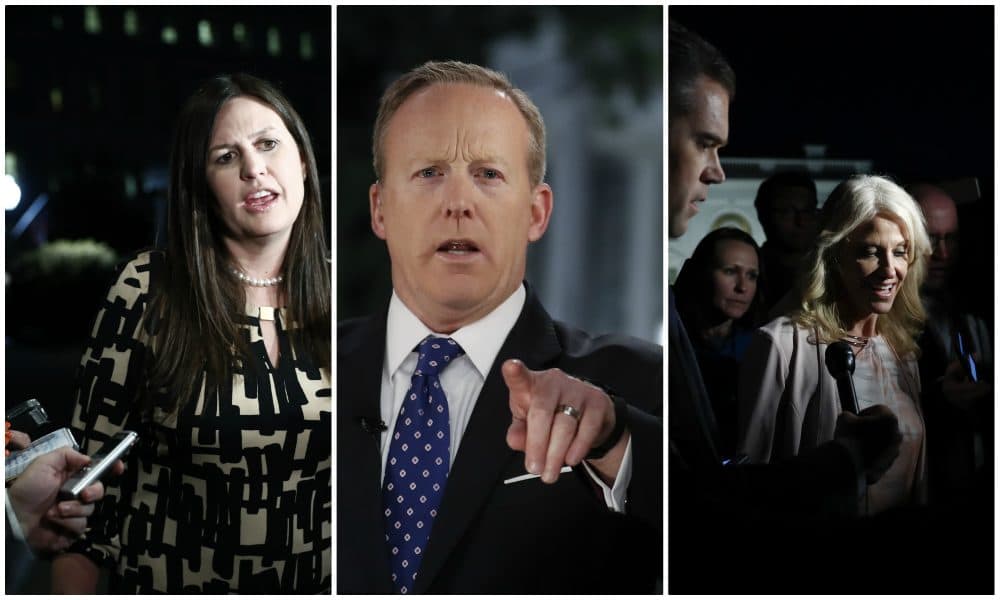 This article is more than 4 years old.
Tuesday's White House briefing featured a viral confrontation between the president's new spox, Sarah Huckabee Sanders, and a reporter who finally got sick of listening to yet another slanderous, self-victimizing rant about how the media is out to get her boss.
The reporter, Brian Karem, basically told Huckabee Sanders to stop whining about fake news and to start answering questions, which is her (taxpayer funded) job. Huckabee Sanders responded by whining some more about fake news.
Her original outburst, it should be noted, came in response to a question from Brietbart.com, the site that Trump's chief advisor Steve Bannon helped transform into a hot sheet for neo Nazis and white nationalists.
in the Trump administration, there is no penalty for lying. In fact, it's an employee mandate.
Brietbart runs stories with headlines such as Birth Control Makes Women Unattractive and Crazy, and Donald Trump Plans to Continue GOP Legacy of Leading on Women's, Civil Rights Against Racist, Sexist Democrats, so you can understand why the Administration would want to grant a Brietbart shill a place in the White House press room. How else are Americans going to get real news?
The Brietbart question concerned a recent CNN report that had been retracted. The three journalists who worked on the report were fired.
Trump, who devotes much of his daily schedule to hollering at his TV, naturally used the CNN story to rave about how the media (i.e. any outlet that doesn't produce pro-Trump propaganda) are all frauds.
But what the CNN firings actually demonstrate is the insane double standard that now prevails in our political discourse.
It works like this: the president and his various mouthpieces get to lie as much as they like. They get to lie about little petty things, such as crowd sizes. And they get to lie about big things, such as massive voter fraud and why Trump fired the FBI Director and how Barack Obama tapped his wires.
The New York Times recently listed all of Trump's documented lies while president. It took a full page.
His top-level advisors also get a great deal of latitude to lie. They can, for instance, make repeated references to terrorist attacks on American soil that never actually happened.
If any journalist at a serious news organization did this kind of thing, they would be fired on the spot and blacklisted from the profession.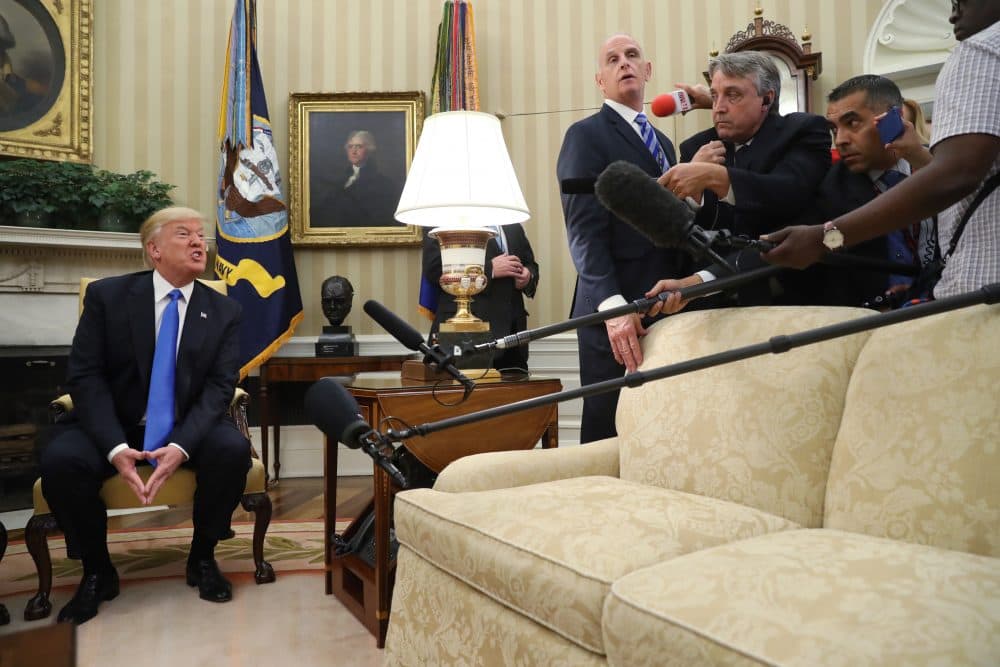 But in the Trump administration, there is no penalty for lying. In fact, it's an employee mandate. At least until such a time as Trump contradicts his underlings.
In other words, Trump has established a presidency entirely devoted to disinformation. His central mission isn't just to lie, but to undermine the very idea of truth. Only in a world of hype and deception can he maintain the illusion that he is heroically carrying out the duties of the presidency.
The media would do best to ignore the president and his prevaricating proxies altogether.
But any objective person observing of his actions — and ignoring his words — can see that Trump has been conducting what amounts to a fake presidency. He has no agenda to pursue, beyond branding and self-aggrandizement. He knows nothing about policy or legislation.
As with his career in real estate, he has merely served as a front man for corporate interests, signing deregulation decrees by day and staging pep rallies and Twitter feuds by night, trying to govern the news cycle so as to distract the public from recognizing that he can't govern the country.
The media would do best to ignore the president and his prevaricating proxies altogether. Our mics and cameras should be aimed at ongoing investigations of corruption, and the moral impact of the policies being pushed by the plutocrats who rule Washington.
Trump wants to conduct a fake presidency. But our country — its citizens, its economic and environmental challenges, and its democratic institutions — are real.
The more our Fourth Estate focuses on the latter, the less power they grant to the former.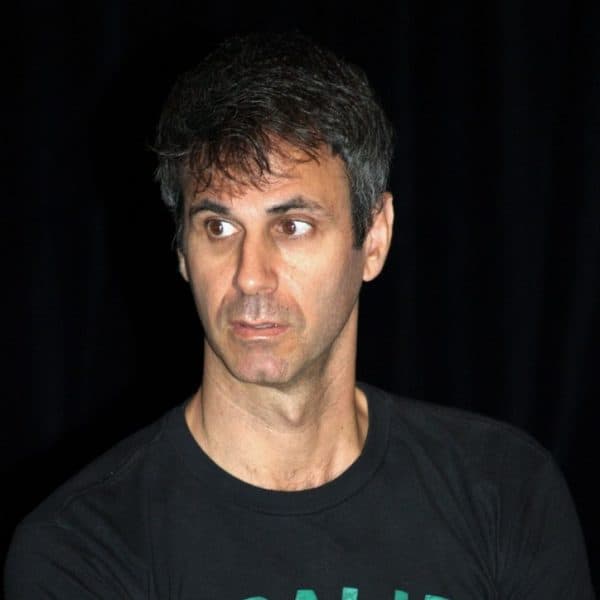 Steve Almond Cognoscenti contributor
Steve Almond's new book, "Bad Stories: What the Hell Just Happened to Our Country," is now available. He hosts the Dear Sugars podcast with Cheryl Strayed.