The Week That Was: A New Class Of Hurricanes, DACA Dreams Dashed, Trump Sides With Dems And More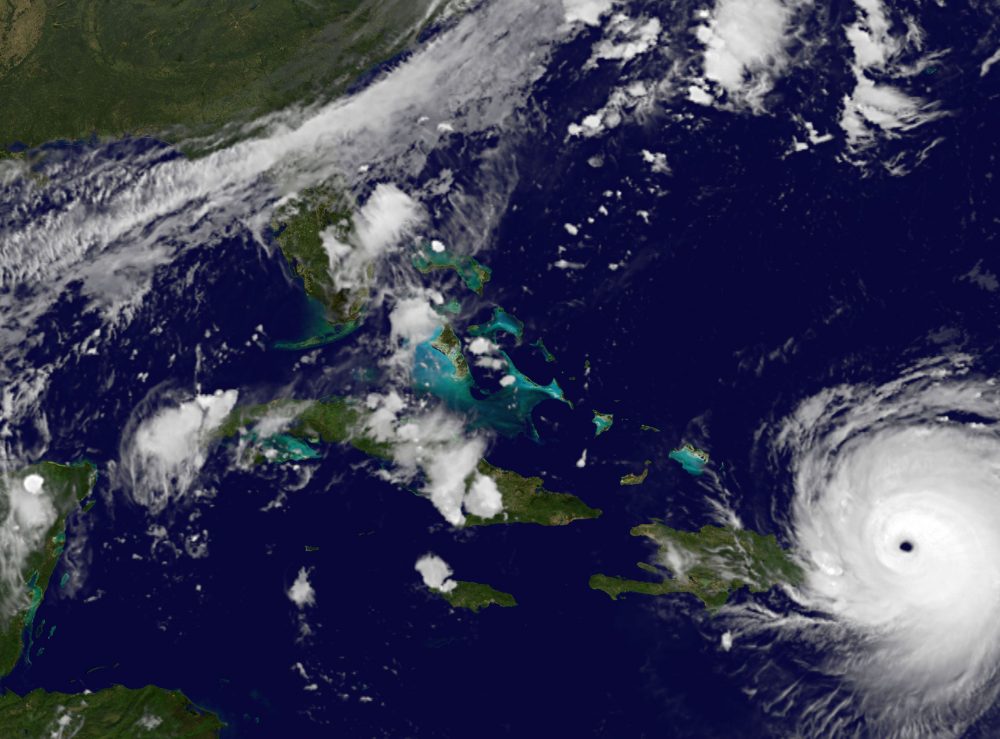 This article is more than 3 years old.
Editor's Note: Every Friday, Tom Keane offers up assorted observations, conundra and miscellanea about the week that was. Here's his round-up for the week ending Sept. 8, 2017.
---
It was the week when we cleaned up from one hurricane, waited for another, and immigrants and Republicans faced storms of their own.
Fake science (redux). Even as drowned Texas started to clean up, Hurricane Irma came roaring towards Florida. With two more in the waiting — Jose and Katia — this is turning into the season of dread. I know: Weather is so complicated that you can't ever say with certainty that any one storm is due to climate change, just as you can't say that any one pedestrian crossing a lawn is the one who kills the grass. Nevertheless, the grass is dying.
Cold shoulder. Donald Trump spent the first few months of his presidency issuing a series of executive orders remaking policy on everything from immigration to business regulation. But then when it comes to the so-called Dreamers — given a haven in the United States via Barack Obama's executive order on Deferred Action of Childhood Arrivals (DACA) — suddenly the president turns all principle-ly on us. "We are a nation of laws," Trump said, decrying DACA as an "end-run around Congress." OK, yeah, but all of Trump's other executive orders were end runs around Congress too. Principles are great things but they are only principles if you apply them in a principled way.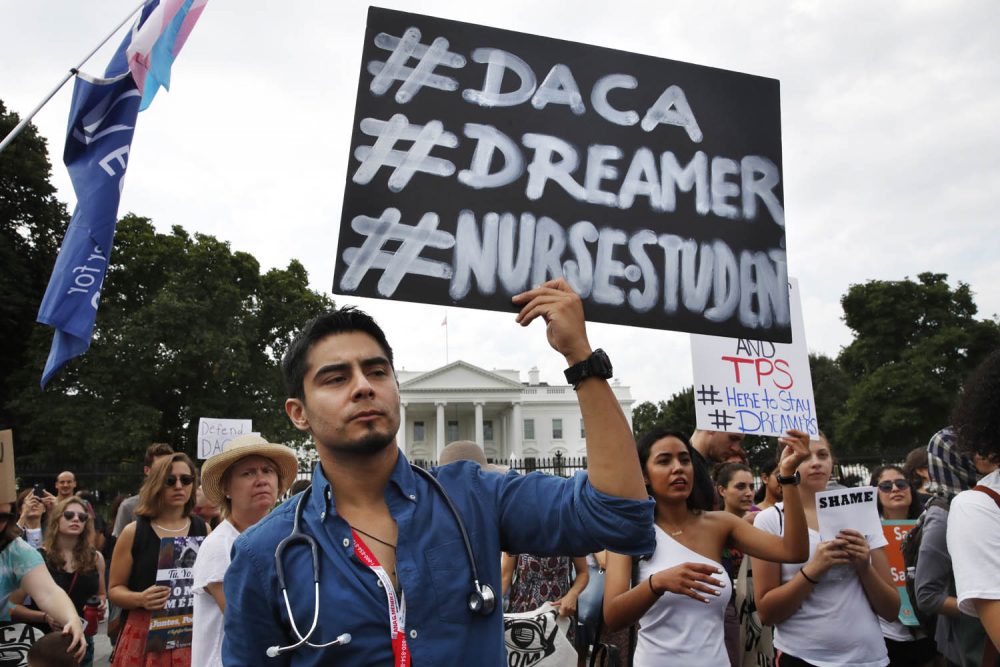 Kicking the can. Trump's ending of DACA certainly played well with his base and has scared the bejeezus out of a lot of folks whose only home is the U.S. But it's not clear Trump — or the GOP — is really serious about this. People should "rest easy" about DACA's repeal, said speaker Paul Ryan. And Trump said if Congress doesn't act on DACA then he'll "revisit" his repeal. But wait. Wouldn't that require another executive order? And isn't that exactly the kind of "end run" Trump opposes?
Comeback kids. As everyone knows, the national Democratic party is in disarray, riven against itself, a minority in both houses (as well as in most states). So how is it that this week the Democrats were suddenly running the show? Trump deferred to Dems — and rebuffed the GOP leadership — by agreeing to just a three-month extension of funding for the U.S. government. Granted, it sounds a little arcane, but the point is the Democrats are now giving themselves another bite at the apple. Come mid-December, they'll be in the position of being able to dictate terms on a host of issues — including tax reform. The Republicans and the president just got played by Nancy Pelosi and Chuck Schumer. Man, those liberals are smart!
How "With Her" withered. In her hotly anticipated, soon-to-be-released memoir of the 2016 campaign, Hillary Clinton reportedly assumes full and total responsibility for her loss by blaming everyone else.
Belichick's heirs. Sign-stealing is a well-established part of baseball. It's legal cheating. But as the Red Sox are discovering, cheating is OK only as long as you don't do it really well. The team has now admitted to a claim by the Yankees that it used technology — Apple watches — to more effectively steal signs. First off, thanks a lot guys for adding to Boston's cheating reputation. Second, this is an easy fix. The problem is the antiquated way a catcher will signal to the pitcher — through a series of elaborate finger waggings that sometimes, let's face it, looks very NSFW. So why not just give catchers and pitchers earpieces so they can talk to each other? Cheating problem solved. And by the way, it's an idea that originated with … you guessed it … the Yankees.
Maguire's baby. Labor Day came and went with many a barbeque but little consideration of the day itself. Granted, these Monday holidays are given pretty short shrift. Still, on Presidents' Day, most of us allow at least a passing thought to George and Abe while we're off shopping for some extraordinary holiday deal. But our thoughts on Labor Day? Summer's over.
Losing my religion. A new survey found that those who identify as both white and Christian are now less than 50 percent of the U.S. population. And as for the percentage of the population that actually acts Christian? Much, much lower. And many of them, it turns out, aren't Christians at all.
Unless the company is paying. And finally, airline travelers love to whine on about cramped conditions and poor service. But it turns out Bombardier aircraft designed to address these issues — with better seats, quieter engines and more bin space — are selling poorly. Why? Because a seat on one will be a tad more expensive and air travelers buy based on a single guiding factor: Price. Complaining, it turns out, really is cheap.