I'm A Veteran, And I Stand Up For The Right To Take A Knee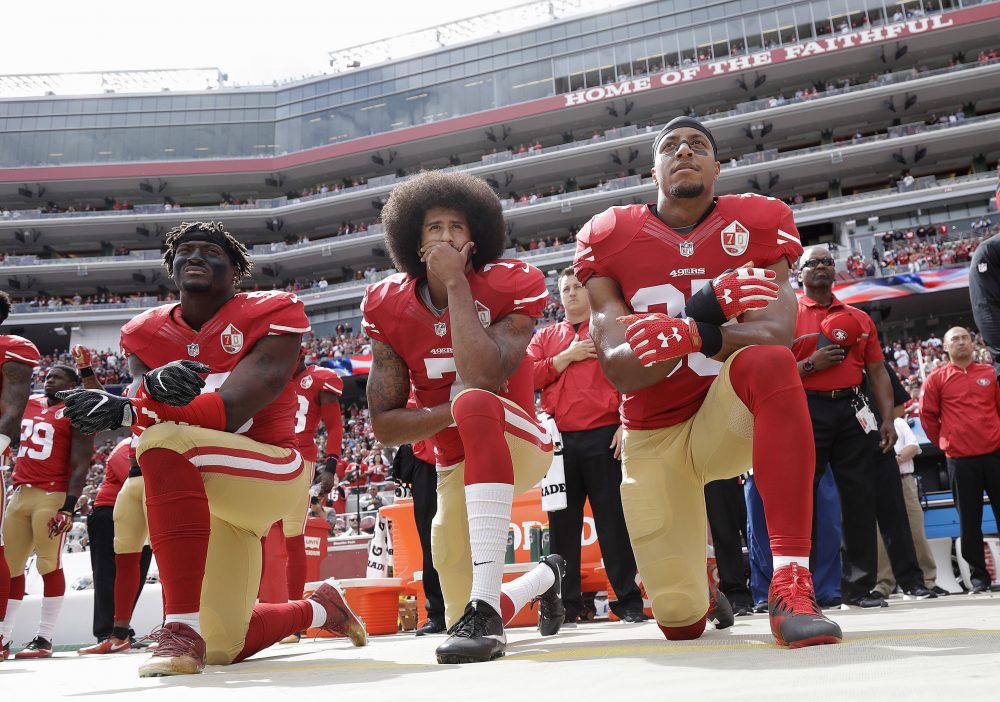 This article is more than 5 years old.
Donald Trump waded into another controversy at a rally in Alabama last Friday night, telling his audience that NFL owners should fire football players who take a knee during the national anthem. The crowd roared its approval.
The next day he tweeted about it, and a national conversation began.
The conversation is not only about race, as Colin Kaepernick intended when he started this protest in the summer of 2016 by saying "if we can reach common ground and can understand what everyone's going through, we can really affect change."
Instead, the conversation now is also about whether or not athletes should be forced to stand for the national anthem -- or else. It's a popular idea among Trump supporters and many Americans, who cringe at the protesters' alleged lack of patriotism and disrespect for the flag.
They have it all wrong.
Standing during the national anthem is only patriotic and respectful if it's done willingly. Standing because you might be fired or disciplined makes the gesture completely meaningless. Do we want to substitute mindless compliance for genuine patriotism?
Apparently, some NASCAR owners do.
At Sunday's race in New Hampshire, no drivers, crewmembers or owners knelt during the national anthem. Does this lack of protest prove their love of country? We'll never know, because several team owners and executives warned of retaliation against protesters in no uncertain terms. Richard Childress, Dale Earnhardt's longtime team owner, said that protesting would "…get you a ride on a Greyhound bus." Hall of Fame driver Richard Petty explicitly threatened to fire anyone from his organization who protested. Dale Earnhardt Jr. was a notable exception.
The president was pleased with NASCAR's response, and tweeted that he was "So proud of NASCAR…they won't put up with disrespecting our Country and our Flag."
Ironically, the Confederate Flag still flies over race infields at many Southern tracks despite its links to white supremacy and neo-Nazi groups. It's hard to imagine anything more disrespectful to American ideals than the battle flag of rebels who attacked the United States. It's harder yet to compare the president's response to the majority-white NASCAR organization with his response to the more racially diverse NFL and believe his claim that "this has nothing to do with race."
Of course this has to do with race.
When Kaepernick first began his protests and was joined by some fellow athletes last season (though nowhere near the number who protested this past weekend), polling by Quinnipiac University found a huge racial divide in Americans' feelings about it. Black adults approved of the athlete's protests by a margin of 4-1, while whites disapproved by a more than 2-1 margin.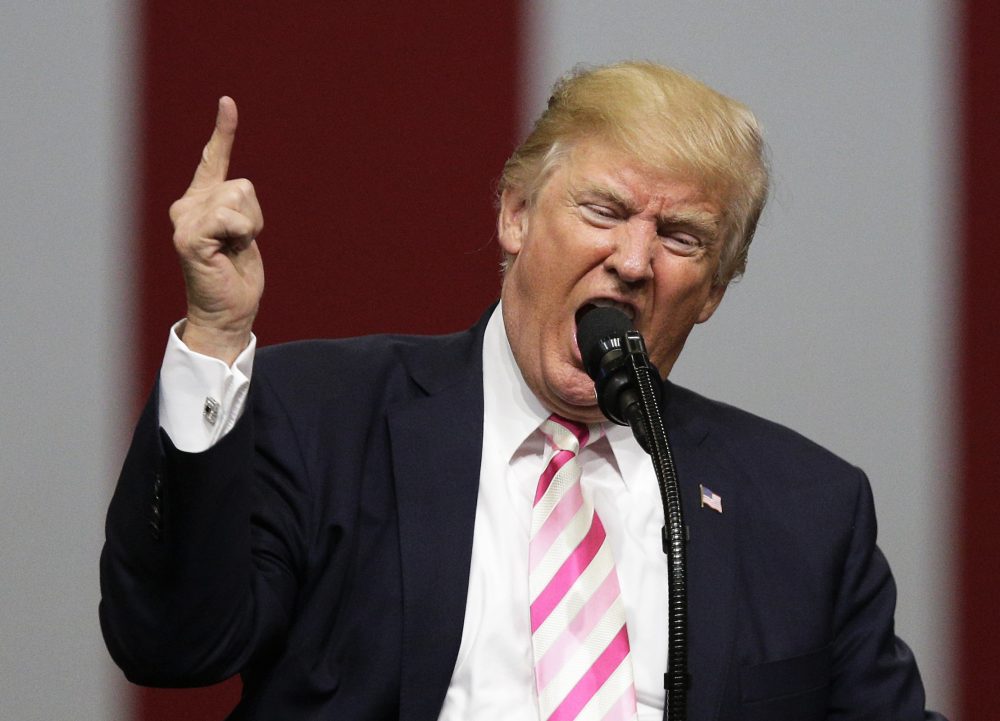 Because I am a veteran, many people have asked me what I think of the protests, as a veteran. Of course I can't speak for all vets; in fact, I know many who vehemently disagree with me. They fought and sacrificed for our country, and they believe other Americans should show their appreciation by respecting the flag and standing for the national anthem. In their opinion, to do otherwise is to be ungrateful for everything in this great country, and for those who fight for it.
I feel completely the opposite: I served so that we all may be free to criticize and complain and protest when this nation and its leaders fail to live up to our ideals. This freedom is even more precious when it feels threatened, as it did when Donald Trump suggested athletes should be fired for expressing it.
I wish the president felt as strongly about the real meaning of freedom as he does about the material symbols of it. Because insisting that we all have to stand for the anthem completely negates the patriotism of those of us to choose to do so.