A Path Forward In The North Korea Crisis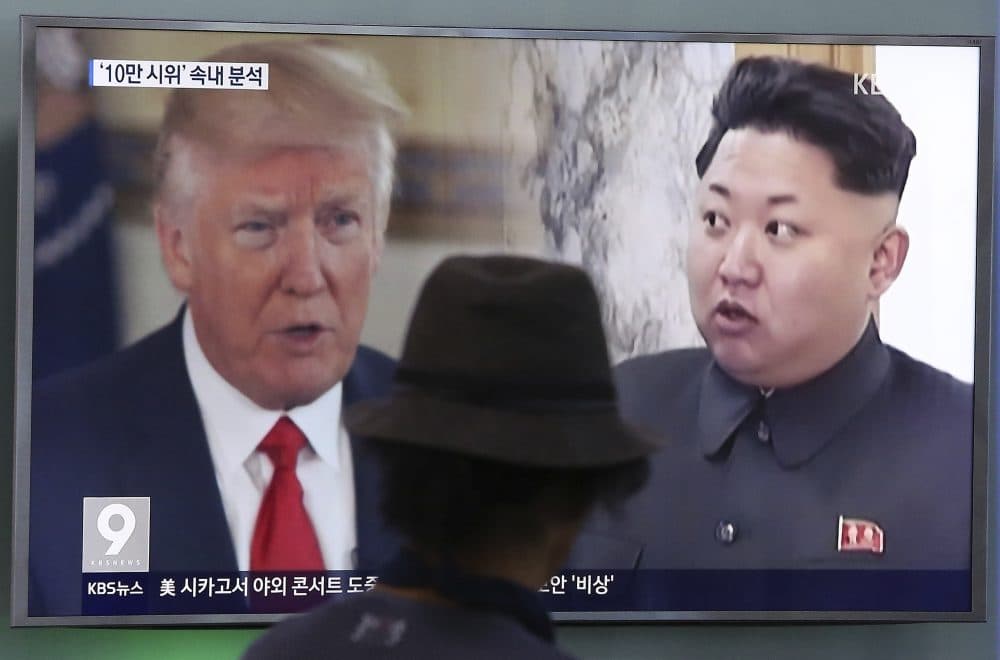 This article is more than 3 years old.
OK, now I'm scared.
I've assumed cool heads would defuse our dispute with North Korea over its nuclear arsenal, using the same rationality that kept the Cold War from turning hot. But Nicholas Kristof's chilling New York Times account of his visit to "the most totalitarian state in the history of the world" vaporized my equipoise.
"Triplets are taken from their parents and raised by the state because they are considered auspicious," Kristof writes of just one example of the North's Kafkaesque oppression. Against which we Americans have Donald Trump, whose bluster about "calm before the storm" and "only one thing will work" won't scare Kim Jong Un into surrendering his nukes. A North Korean official told Kristof that the regime saw Libya and Iraq's leaders toppled after they gave up their stockpiles.
We need a way out of this crisis, fast.
War won't work, unless you're unconcerned about a million casualties, the U.S. military's 1990s estimate should Korean War II break out (that was before the North had nukes, Kristof notes). Even surgical strikes on Kim's weapons depots would leave him residual firepower and hair-trigger paranoid about a coming invasion.
Defense Secretary Jim Mattis, complying with Trump's order, has told the military to ready battle options if diplomacy fails. Trump diehards, impervious to the president's domestic policy bungling, might see the light, too late, if they or their friends and family are dying in a needless conflagration. Avoiding that nightmare means listening to those who have the two things the president lacks: diplomatic experience or knowledge and a grown-up's temperament.
Long-term deterrence, similar to the Cold War's, might be our best hope...
Start with Kristof. No appeaser, he challenged his smug Korean interviewee's lie that American Otto Warmbier, who died after returning from North Korea in a coma, had not been mistreated. But noting that this adversary rivals Trump for boldfaced falsehoods doesn't make the need to talk to him go away. (We've done more than talk to devils in the past, remember: We allied with the mass-murdering Stalin to stop Hitler.) So Kristof lays out a six-step program for the U.S.-North relationship.
The first two steps are the most critical: Trump shuts up and diplomats on both sides begin unconditional talks, perhaps with a secret visit by a high American official to Pyongyang. Krisof also advocates continued cyberwarfare against the North, efforts to smuggle in USBs with information to crack the regime's news blackout, and, if necessary, harsher economic sanctions, their lifting tied to a realistic settlement of the dispute.
Long-term deterrence, similar to the Cold War's, might be our best hope, Kristof concludes. Bill Clinton's defense secretary, William Perry, concurs, saying that Kim's not suicidal — and so unlikely to attack us unprovoked — but simply wants to preserve his regime.
Jimmy Carter agrees that talks, long sought by the North and resulting in the lifting of sanctions and a no-attack pledge if Pyongyang keeps the peace, are the solution. Negotiations could be nation-to-nation or start with an international conference, says the former president, adding that Trump is dreaming when he says China might pressure the North to stand down. Kim, Carter says, takes pressure from no one, his allies included.
Variants of the talks option are seconded by level-headed journalistic observers like Fareed Zakaria and the Washington Post's David Ignatius. Some conservatives agree communication is essential.
Other experts advocating continued anti-missile research admit that success is uncertain. Still, it's a wise investment, not only because you never know about a breakthrough, but because it would be a non-offensive signal to Pyongyang that we're not just all talk.
Talking is essential, however. And by "talking," I don't mean what comes off our commander-in-chief's tongue and Twitter account.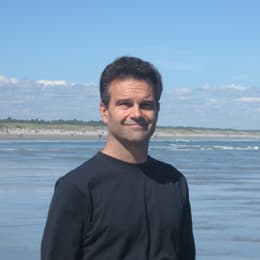 Rich Barlow Cognoscenti contributor
Rich Barlow writes for BU Today, Boston University's news website.