The Absence Of Empathy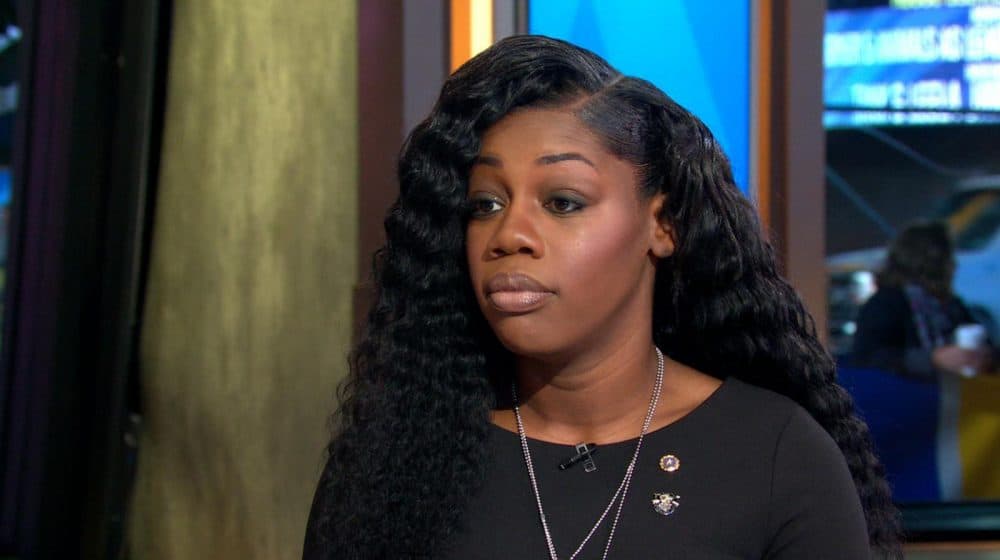 This article is more than 5 years old.
One of my rock and roll heroes died last week. Gord Downie was the lead singer of the Tragically Hip, the Rolling Stones of Canada.
Along with being a magnetic frontman, Downie was an activist and a folk hero to Canadians. His death, of brain cancer at the age of 53, was a matter of national mourning.
I mention all this because it led me to this clip of the Canadian prime minister, Justin Trudeau, offering a brief statement about Downie's death.
Trudeau weeps openly and yet continues to talk about who Downie was and why his life mattered, in two languages. I thought of Obama, speaking about the massacre of the innocents at Sandy Hook.
It was especially depressing to think about this kind of leadership specifically because it is nearly impossible to imagine our current president shedding a tear for anyone or anything.
When asked to display even the most rudimentary sort of empathy — sympathizing with those ravaged by natural disasters, say — Trump behaves like a game show host. Last week, he spoke by phone with the pregnant widow of an American soldier killed two weeks ago in Niger. She was on her way to pick up her husband's remains.
Trump didn't call this young woman because he felt any need to apologize for issuing the orders that led to the soldier's death, or because he felt called to comfort her. He was forced to perform this duty by political circumstance.
This is how it works with Trump. He doesn't pretend to care, or bother to send the check he promised, until the media starts asking questions. His basic operating system doesn't include a conscience.
Trump managed to further upset the widow, which is the emotional equivalent of missing a one-foot putt.
I'm not suggesting that Trump doesn't have feelings. Most of his appeal, frankly, derives from his ability to plug into the emotional lives of his supporters. But the only emotions he can express are defensive in nature: rage, resentment, a loud and hollow arrogance.
These are the emotions we all retreat into when we're unwilling to face our deeper feelings: fear, sorrow, doubt.
This conditioned response is the reason a significant minority of Americans will stick with Trump even if he shoots someone in the middle of Fifth Avenue. Their devotion has nothing to do with Trump's policies, his laughable pledge to drain the swamp or nominate conservative judges.
It has to do with his power to inflame and legitimize these defensive feelings, which nestle deep within his supporters, and are thus impervious to any kind of rational discourse about his incompetence or corruption or cruelty.
The cycle has been obvious from the beginning.
The battle for America's soul is that old and that elemental. We can either cling to our grievances or acknowledge our vulnerabilities.
Step one: The president is challenged in a way that pushes him toward unbearable feelings of inadequacy.
Step two: He responds by saying something despicable, usually projecting his weakness and corruption onto someone else.
Step three: He gets blasted by media, politicians, etc.
Step four: His followers experience this shaming as proof of Trump's infallibility and redouble their allegiance.
It's the same foolproof model of devotion Christ spoke of in the New Testament: "And you will be hated by everyone because of my name." (Luke, 21-17).
When I see a leader such as Trudeau or Obama speak, I feel called to a personal reckoning with my inner life, one guided by the love and decency Christ preached in the Sermon on the Mount.
When I see Trump, I am reminded that even within Jesus there was a darker side, a man who proudly declared that he had come not to bring peace to the earth, but to divide people against each other.
The battle for America's soul is that old and that elemental. We can either cling to our grievances or acknowledge our vulnerabilities.
We can't do both.