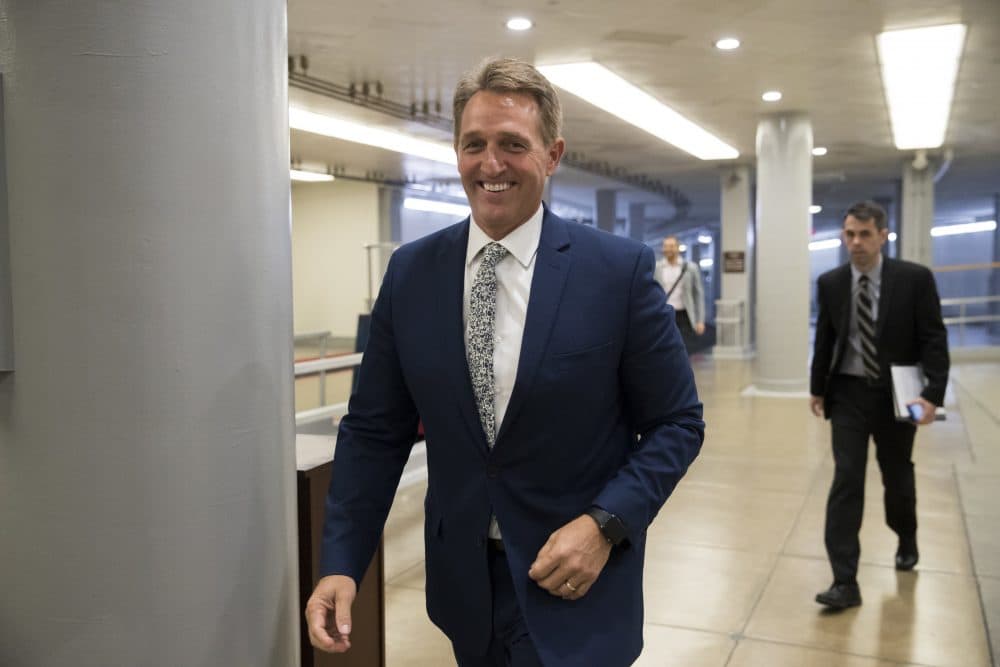 This article is more than 3 years old.
On Tuesday, Republican Sen. Jeff Flake of Arizona delivered a speech that pundits, conservatives and liberals are celebrating as a turning point — the beginning of a Republican establishment revolt against Donald Trump and his bellicose brand of anti-governance. In the speech, Flake cited "causal underminings of our democratic norms and ideals." He lamented that his party "has fooled [itself] for long enough that a pivot to governing is right around the corner, a return to civility and stability right behind it." Finally, after waxing poetic about principles over career longevity, Flake announced his imminent retirement from the Senate.
That finishing touch really says it all. The Flake speech — which CNN's Chris Cillizza called "the most important of 2017" without an ounce of irony — was the beginning of a PR campaign. Why? Because for all his concerns and misgivings about the man whom Republican leaders rallied behind last November, Flake hasn't actually committed to any concrete actions that might reign in Trump's executive abuses. Instead, Flake is simply getting out of Dodge while there's still time to make a clean break. This spectacle is nothing more than a cheap attempt to save face — to appear decent and reasonable at a time when the President of the United States berates Gold Star families and openly contemplates nuclear war on Twitter.
Even worse, it's an opportunity for Flake to disavow the role that he has played in helping Trump reach the White House and wreak havoc on everything from healthcare to immigration to consumer protections.
... Flake hasn't actually committed to any concrete actions that might reign in Trump's executive abuses.
Just a handful of hours after delivering his speech, Flake returned to the Senate floor and voted with his GOP colleagues (including fellow Trump critic Bob Corker) to kill a forthcoming rule that would have made it easier for people to join class action lawsuits against banks and credit card companies. Snuffing this rule was a mutual wish-list item for both Trump and the Republican Congress: just like repealing the Affordable Care Act, cutting back toxic waste disposal regulations, providing additional support to Puerto Rico after Hurricane Maria, and so much more. According to FiveThirtyEight, which tracks the voting behavior of lawmakers, Jeff Flake has voted in line with Trump's policy positions nearly 90 percent of the time. Even if these votes have caused private discomfort for Flake — if he simply voted with Trump out of cowardice or misplaced loyalty to the chief — they reflect the hard-line direction in which the Republican Party has moved since 2008.
This is why Flake's retirement announcement felt like something worse than a cop-out. The party from which Flake will step down as an elected official has been setting the stage to this precarious moment for years — trafficking in the politics of racial, gender and class resentment. Think of the GOP's favorite bogeymen. Welfare queens. Muslim terrorists. Feminazis. God-haters. These are the characters that Republican politicians have subtly evoked to foment support for less regulation, less social services, less diplomacy and a thinner line between patriotism and nationalism. You couldn't have paved a smoother, more attractive road for someone like Donald Trump — a full-throated authoritarian, racist and misogynist who has no capacity for being subtle.
Perhaps this is what alarms Flake ... that Trump is playing [his] game in a more brutish and ugly manner ...
Perhaps this is what alarms Flake and his concerned colleagues so much — that Trump is playing their game in a more brutish and ugly manner than they did. It's not a stretch to imagine Flake and Corker vacationing with George W. Bush in Jackson Hole — hitting golf balls, sipping Coors, watching Trump's latest press conference and cringing. In our day, we knew how to do it politely and quietly, dammit! Let's not forget that by congressional standards, Jeff Flake is a spring chicken at 54 years old. That leaves plenty of time for paid speeches, consulting and academic fellowships — gigs that (in theory) will be harder to come by if you're remembered as a loyal and silent lapdog to a president who drew equivalencies between anti-fascism protesters and neo-Nazis, and threatened to punish media personalities who said unflattering things about him.
We live in a strange and turbulent time. Our institutions are taking an unprecedented battering. In the shadow of Trump, people are searching for conservative heroes --unlikely allies who are brave enough to push back against the craven silence of leaders like Mitch McConnell and Paul Ryan. At a glance, Jeff Flake seems to fit the bill. But actions — especially for a politician — are worth far more than words. That so many seem willing to overlook Flake's deplorable voting record and his complacency within an increasingly extremist Republican Party illustrates one of the worst consequences of the Trump presidency — the rapid eroding of our standards. If Jeff Flake is a hero, we're in for a rough seven years.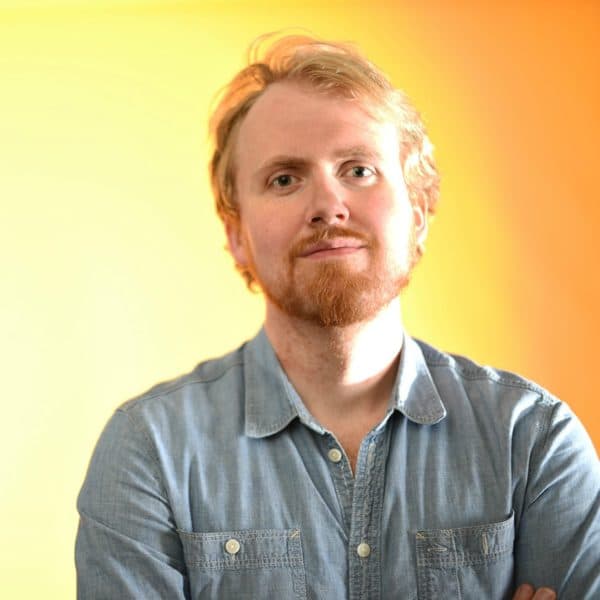 Miles Howard Cognoscenti contributor
Miles Howard is a freelance writer who covers culture, travel and transformational politics.