More Disturbing Than The Roy Moore Allegations? Reaction To Them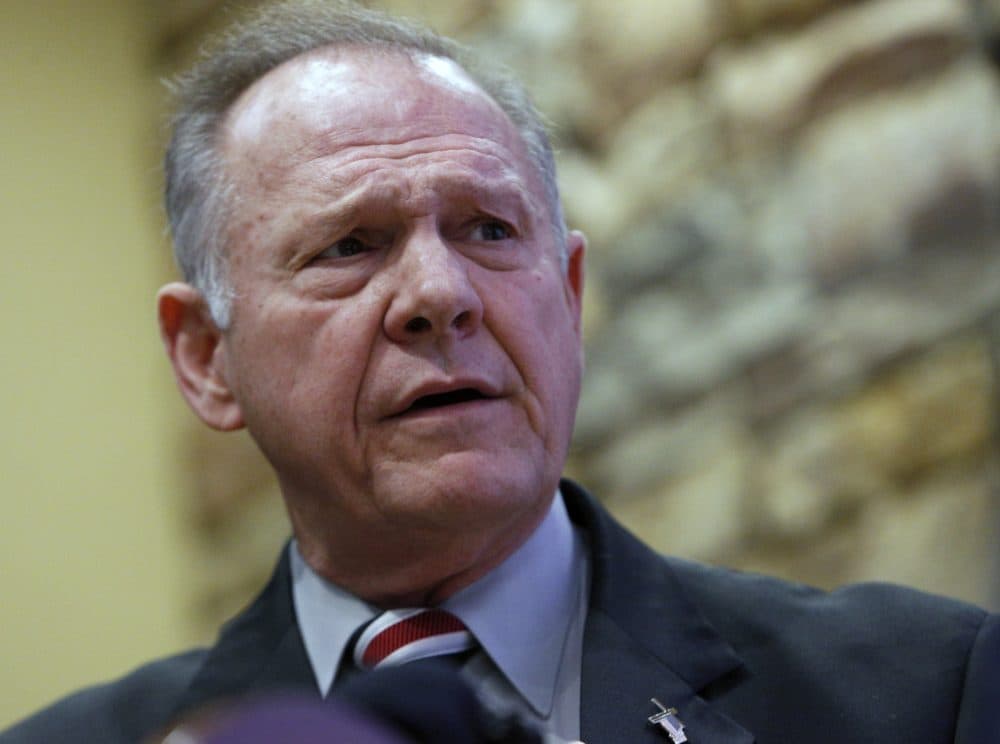 This article is more than 5 years old.
Charges that Roy Moore chased teenagers for sex when the Alabama Republican was in his 30s are the latest confirmation that Donald Trump's America has forgotten values most of us learned as children from Dr. Seuss and the Bible.
This dystopian moral landscape exists even if you believe Moore's denials, and it predated this president. Indeed, the most disturbing information in the recent news was not the president's or Moore's behavior — if you can believe that — but the reaction to it from Republican leaders and voters.
Start with Moore. You may think The Washington Post partisan fake news, its reporters out to kneecap a Trump clone by publishing, just weeks before Alabama's special Senate election, allegations that Moore tried to date girls under or barely over the age of consent four decades ago. You'd have to ignore that there are five accusers (one came forward after the Post story ran); that the four in the Post went on the record despite risking public attack; and that one, just 14 at the time of Moore's alleged behavior, voted for Trump and can't be called a Democratic stooge.
But never mind.
Yet if you're inclined to disbelieve the charges, Alabama Republicans aren't, necessarily — and they still support Moore. State Auditor Jim Ziegler compared Moore to — no kidding — St. Joseph: "Mary was a teenager and Joseph was an adult carpenter. They became parents of Jesus. There's just nothing immoral or illegal here."
As I mentioned, he's wrong about the illegal part. As for immoral, shilling for a pervert who's hypocritically premised his political career on allegedly moral values is not a page from the Good Book that the Bible Belt claims to follow. (Jesus minced no words in denouncing hypocrites.)
Moore's enablers aren't the only reminder of collapsing values in public life.
I say Moore's "allegedly" moral values because his stated morality construes consensual gay sex as potentially illegal and a law-abiding Muslim congressman as potentially unfit to serve due to his religion. And while Washington Republicans didn't share Ziegler's biblical exegesis — Senate GOP leader Mitch McConnell says Moore should quit the race — they cravenly backed him despite this anti-gay, anti-Islam hate.
Moore's enablers aren't the only reminder of collapsing values in public life. There's the fall from PR grace of Trump's chief of staff, John Kelly. By reputation, Kelly was central casting's choice for the calm grown-up counseling an immature, impetuous commander-in-chief. As a retired Marine Corps general, he'd served his country in a way we non-veterans haven't. Hired to discipline a chaotic White House, he brought the added luster of humanity born of suffering, having lost a soldier-son in the Afghanistan war.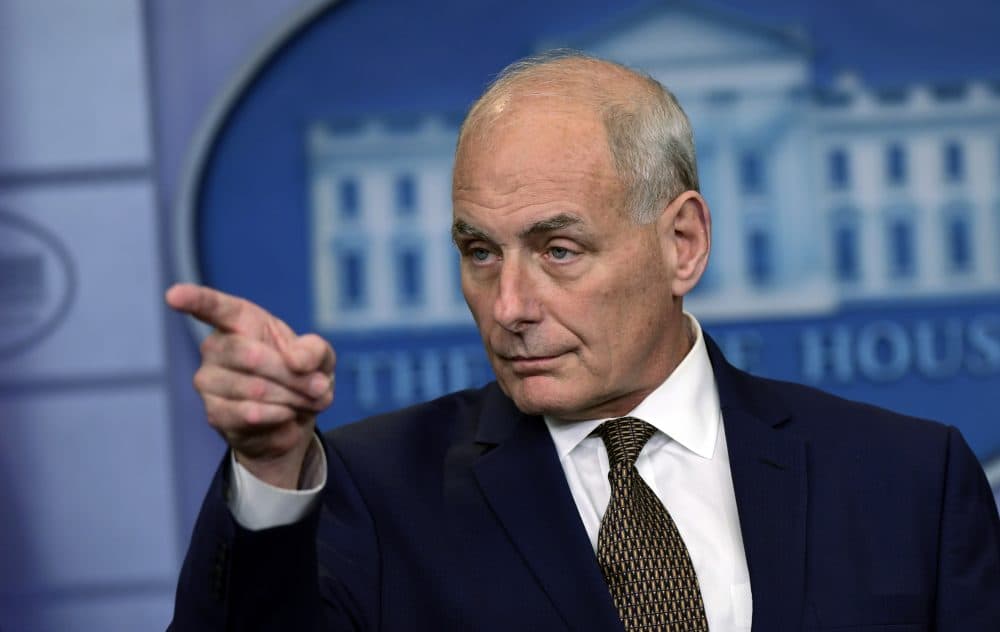 Then Kelly falsely slammed Rep. Frederica Wilson, who'd condemned Trump's tone-deaf phone call to the widow of a slain Green Beret. Kelly claimed inaccurately, that the Democratic congresswoman took undeserved credit for funding a new FBI building while downplaying the murdered FBI agents for whom the building is named.
Kelly simply might have been misinformed. He could have done the honorable thing and apologized. But according to The New York Times:
"Mr. Kelly was surprised by the criticism of his speech, colleagues said, but he has not apologized to Ms. Wilson for making false statements about her. White House officials said they opted against it to avoid extending the story."
Think about that. Officials at the highest level of government decided against the decent response — the response Jesus advised when he suggested that the devout "be reconciled to your brother" before offering gifts at the temple — for fear of a prolonged news cycle. (Revelations that Kelly also shares Trump's nativist and white nationalist views finished off  his reputation.)
The day after the Times account ran, its columnist David Brooks wrote an equally disconcerting mediation about the United States' founding values, and their warped rewrite by Trump and former consigliere Steve Bannon. In our original aspirations if not always reality, Brooks said:
"America's Judeo-Christian ethic celebrated neighborliness over pagan combativeness; humility as the basis of good character, not narcissism. It believed in taking in the stranger because we were all strangers once. It dreamed of universal democracy as the global fulfillment of the providential plan."
Yet those values are on the ropes, he wrote. We're polarized, not neighborly; our president is our leading narcissist; and he and Bannon helm a movement that would pull the welcome mat out from under strangers to our shores. As with the Kelly story, it's the reaction to what Brooks calls these "anti-biblical" beliefs that haunts a reader.
When Trump met last month with Republican senators, Brooks reports, he so rambled that some listeners actually wondered if he had early Alzheimer's. Yet they still support and work with him because he supports tax cuts, Republicans' unifying goal:
"The people who reluctantly collaborate with Trump make a different error: economism. This is the belief that Trump's behavior is tolerable because at least Republicans can pass a tax cut. People who believe that value money more than morals."
Gee. Wasn't that the sin of Dr. Seuss's Grinch? One that Jesus warned against? You can add in GOP leaders' silence over the indictments/guilty pleas of former Trump aides for money laundering and campaign law violations.
A society that redefines toxic, whispered discourse as polite enough to say publicly ... hasn't stood still ethically. It's gotten worse.
Partisan polarization goes a long way in explaining why "commitment to virtue" has faded, in the words of a National Review observer. He suggests that it short-circuits disapproval of indecency as long as the indecent criticize the other side. Partisans dismiss attacks on their side as fake news or argue that the enemy's behavior is worse.
Democrats routinely say that Trump's bigotry in particular, and GOP excuse-makers for it, merely make explicit the "dog whistles" the party emitted to racists, from Richard Nixon's past "Southern strategy" for segregationists to the Tea Party's birthers. While true, that corroborates our downward trajectory. A society that redefines toxic, whispered discourse as polite enough to say publicly — where a Roy Moore can be defended with biblical appeals! — hasn't stood still ethically. It's gotten worse.
The only cure for values-less politics is for voters not mentally numbed by partisanship to punish these Republicans at the polls. Meanwhile, the headline on Brooks's piece summed up the party's ethical capitulation to its president: "The Week Trump Won."
Pass the Tums.