The Blind Men And The Elephants: The Trumps And Trophy Hunting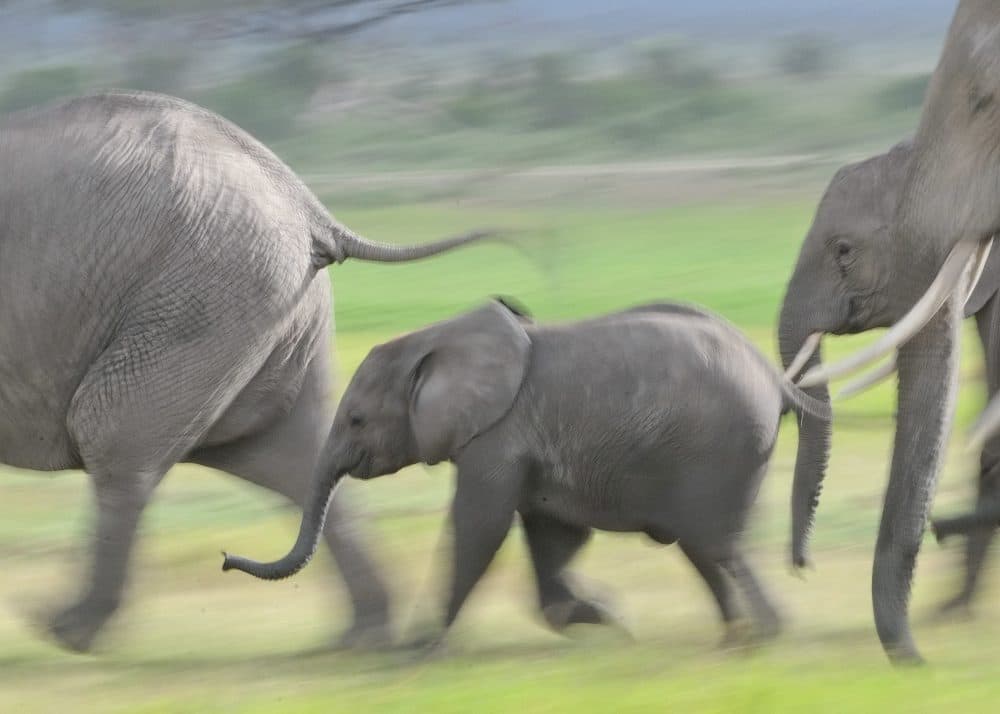 Like what you read here? Sign up for our twice-weekly newsletter.
---
Tim had just returned to Kenya's Amboseli National Park after a prolonged absence. His two gigantic tusks, each over 100 pounds, nearly scraped the ground. Tim seemed a creature no longer possible, like a mammoth out of a cave painting.
Quietly, Dr. Vicki Fishlock of the Amboseli Trust for Elephants said, "We're so relieved each time he reappears. It scares me how much you can love them."
Tim, in breeding condition, imparted an aroma like patchouli and marijuana. Females in estrus are attracted; they come on with a wiggly, rolling walk. "You almost expect them to bat their eyelashes," said Vicki. They act coy and we get it. That's how closely our minds work.
Tim was only 43. He could look forward to a good ten years of breeding ahead --  bequeathing genes for monster tusks — if he could avoid getting killed. Few males his age survive.
Remember the blind men touching an elephant? One touches the trunk, another the tusks, another a leg, another the tail. From part of it, they each form their own different sense of the creature.
Remember the photo of Donald Trump, Jr. holding up an elephant's just-severed tail? The Junior seems pleased. It seems that blind men are still groping elephants. And none are so blind as they who will not see.
Donald Sr. doesn't hunt elephants; he stalks Barack Obama's accomplishments. Obama banned imports of elephant, lion and other trophies from Zimbabwe in 2014 after his administration concluded that Zimbabwe wasn't managing hunting to help conservation. (The Endangered Species Act allows imports of trophies if our government finds that the killing aids species survival.) On Nov. 16, news outlets reported that Trump had reopened imports.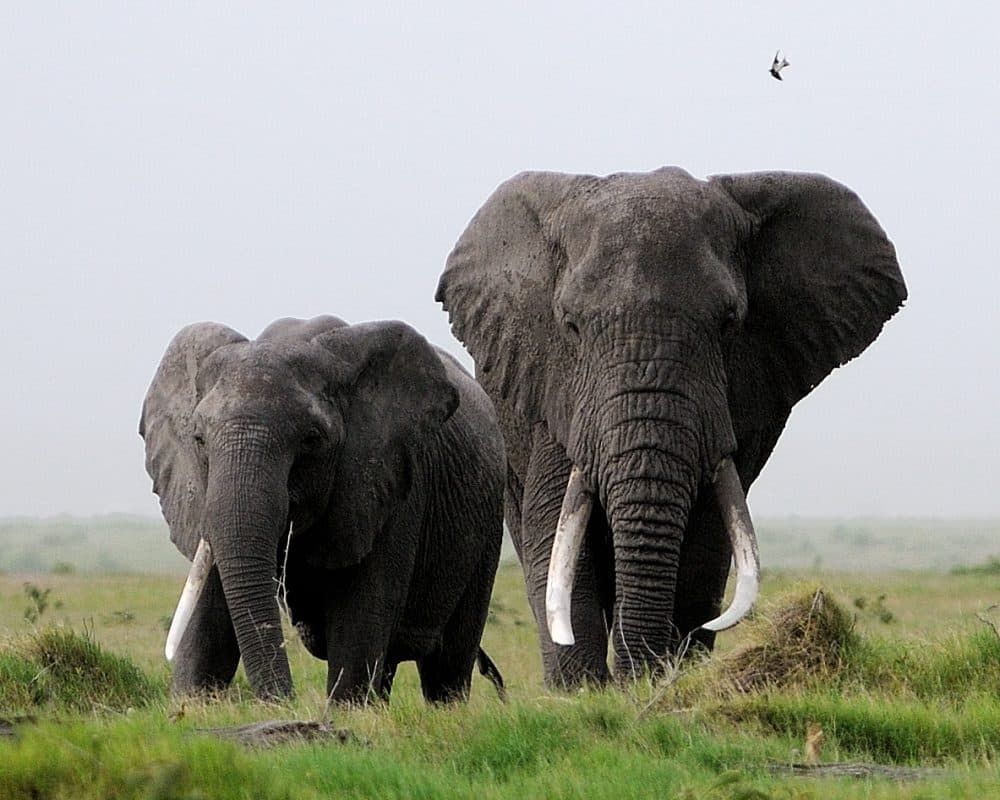 On Nov. 17, Trump reversed his reversal. The ban on trophies will stay. We don't know why or how long.
Some Republicans had balked. The House Foreign Affairs Committee Chairman Ed Royce called resuming trophy traffic the "wrong move at the wrong time." He wrote, "Elephants … are blood currency for terrorist organizations. Stopping poaching isn't just about saving the world's most majestic animals for the future — it's about our national security." Royce expressed "zero confidence" that Zimbabwe's regime, rife with "corruption at the highest levels" cares about conservation. Clue: President Robert Mugabe celebrated his 91st birthday by feasting on an elephant.
In 1800 more than 20 million elephants roamed Africa. Their populations have fallen 98 percent. Since 1980, African elephants lost more than half their range. In the last decade, hundreds of thousands of elephants have been killed by wildlife traffickers, their tusks carved into ivory statuettes and bracelets, while carcasses rot. In seven years, 2007 to 2014, African elephant numbers dropped by 30 percent to under half a million. Elephant families depend on the knowledge of elders; families whose matriarchs get killed suffer reduced reproduction and survival.
African lions have lost 90 percent of their range in the last century. Only 20,000 free-living lions currently live in all Africa. Tanzania's lion population has dropped by 60 percent in just over a decade. Most of South Africa's lions are captive-bred to be "hunted" in enclosures where there is no escape.
Trophy hunters insist they're passionate about conservation and their money is crucial. A 2016 report by the Democratic staff of the House Natural Resources Committee agreed that "where laws are generally enforced and fees generated by hunters reach effective conservation programs, hunting has helped restore some prized species when quotas are based on sound science." They cite the U.S. as an example. But, "where hunting is poorly managed, as in parts of Africa," they wrote, "the claim that trophy hunting provides conservation benefits is much harder to prove." Little of the kill-license fees gets to local people or helps wildlife; corruption is rampant and management poor.
A recent study found that in eight African countries, trophy hunting contributes less than 1 percent of tourism-related employment, 0.03 of GNP. Meanwhile Botswana — home to one-third of Africa's remaining elephants — banned hunting in 2014; Botswana's president Ian Khama calls his vision of tourism, "low impact/high value."  The BBC reports "a single room in one of the most exclusive lodges on [Botswana's Okavango Delta] can cost more than $5,000 a night, equivalent to the price of a Namibian license to shoot a single leopard." How much more is that leopard worth, alive, in Botswana? A lot. Botswana's wildlife-viewing will bring $210 million this year; Botswana projects $370 million by 2021 — more than trophy hunters spend across southern Africa.
There is another thing about hunting trophies. If hunting is illegal — that's a clear message. My hunting is fine, my tusks are "trophies" but your hunting is illegal, you'll go to prison — that's a mixed message. Legal tusks make laundering easier, law enforcement confusing and corruption tempting. It makes conservation cynical, a way rich white people suppress black people in their own countries.
So trophy-hunters care passionately not about conservation; their aim is killing. The two things are quite separable. If trophy hunters cared passionately about wildlife, they would do what others do. They would visit, pay locals who feed, house and guide them, try getting good photos (much harder than shooting) and write checks to support the animals, lands and people. It's not complicated.
Banning trophy hunting doesn't solve everything. But in Africa, it's one answer to poaching, cynicism, hypocrisy, corruption, people's needs and the wildlife crisis. It's one answer for elephants like Tim, one of Africa's last great males, whose image shines in my mind.
Follow Cognoscenti on Facebook and Twitter, and sign up for our twice-weekly newsletter.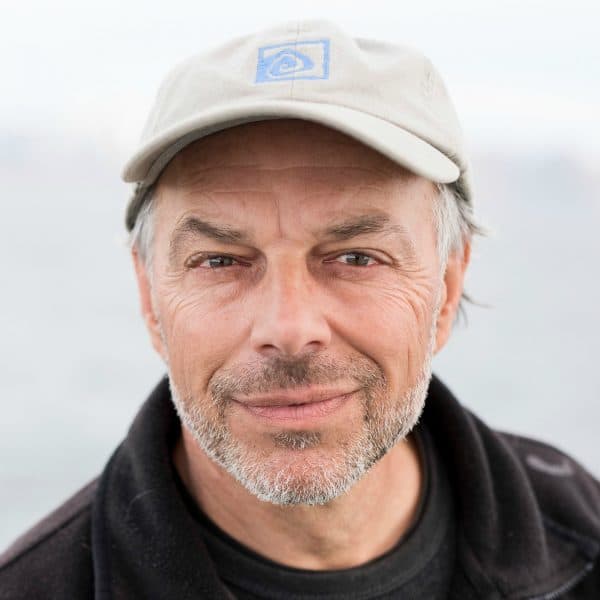 Carl Safina Cognoscenti contributor
Carl Safina's most recent book is "Beyond Words: What Animals Think and Feel."