After Alabama, A Message To Democrats: Compete Everywhere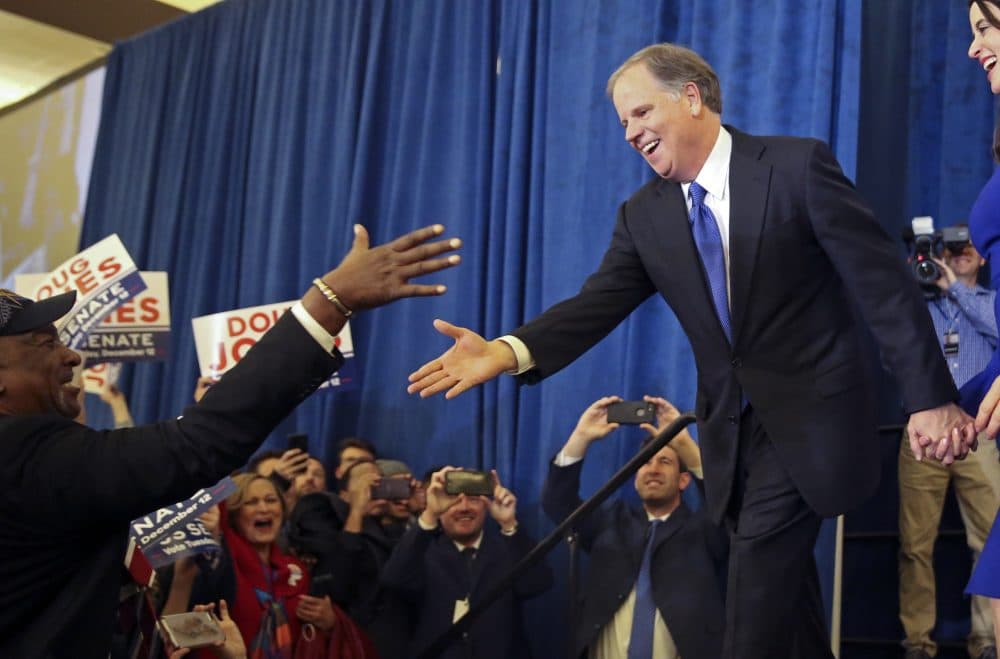 This article is more than 3 years old.
He did it.
Doug Jones, a civil rights attorney and a Democrat, is going to fill Jeff Sessions' vacant Alabama Senate seat.
After a nailbiter race against Republican Roy Moore — a bigot, a revisionist historian and, according to nine women, a sexual predator -- Jones won the special election by a razor-thin margin. Better-than-expected turnout from black voters, particularly in cities like Montgomery, handed the race to Jones. Again, just because this merits remarking upon, a Democrat is going to take over Jeff Sessions' place in the Senate.
This is really happening.
It wasn't supposed to.
In the last 60 years, Alabama has thrown its weight behind only one Democratic presidential nominee. Its most recent Democratic senator, Richard Shelby, migrated over to the Republican Party more than two decades ago. He's still in office, but now he'll be joined by a guy who wants to bring renewable energy, a higher minimum wage and criminal justice reform to The Yellowhammer State. On a national scale, the GOP Congress will now have an even thinner margin for passing its tax hike bill, and any sort of legislation that materializes next year. This is a Senate win that will have profound and lasting consequences for America as a whole.
Just a few months ago, the idea of someone like Jones tipping the balance in a historically crimson state was unthinkable. So what triggered this seismic moment in U.S. history? The exit polls will paint a more vivid picture in the week ahead. But between looking back at the months that led up to the race and reviewing the dispatches from various Alabama precincts, it's already clear that Tuesday's election came down to not only strong voter turnout, but a different and uncharted political era with new rules, new challenges, and new opportunities for underdogs.
Let's start with Roy Moore himself.
To liberals, moderates and some conservatives, the GOP primary winner was an extremist manifestation of Republican sentiments — a race-baiting, LGBT-hating, 19th Amendment-shredding caricature. Jeff Sessions on steroids, basically. Throw in several credible allegations of cruising underage girls at the local mall and you've got a candidate so grotesque that his shot at victory would have been laughable before the Trump regime rose to power. And that's precisely what squelched any inkling of dark comedy from the race — knowing that in Donald Trump's Republican Party, there's a special place for a man like Moore. As Alabama Gov. Kay Ivey put it recently, "We need to have a Republican in the United States Senate to vote on things."
What's remarkable about Ivey's rationale for support Roy Moore — echoed by many other Alabama GOP officials — is how naked it is. There's no varnish about state rights, middle-class jobs or religious freedom (the usual GOP talking points). Ivey plainly stated that she would vote for Moore to further consolidate the Republican Party's grip on Washington, D.C. This signifies a political party so obsessed with power and emboldened by its recent victories that its representatives aren't even pretending to care about bipartisanship or prosperity for all. The modern Republican Party has affirmed that it's willing to do anything it takes to gain seats and score legislative "victories." After rallying behind Trump and especially after falling in line for Moore, the party is now a consequentialist organization in which the end justifies any means.
That is a grave threat to civil society. It's also an enormous gift for the Democratic Party. Why? Because since 2016, the GOP's legislative agenda has proven nationally unpopular enough that the party's kamikaze determination to ram that agenda through Congress -- even if it means propping up a goon like Roy Moore -- is starting to feel like a hostile takeover to millions of working Americans who don't want to lose their health care or their tax benefits. When Trump and Clinton locked horns last year, losing either of those things wasn't tangible enough to compel preventative voting. Today, both scenarios are right at our door. A handful of Republicans in Washington have the power to decide if those scenarios will come to pass.
Americans who oppose the GOP agenda understand this. And they are acting. We saw their urgency during the blitz of phone calls and town hall demonstrations that ultimately stopped the GOP from repealing the Affordable Care Act. (Twice!) We felt it recently during the Virginia elections in which a transgender journalist and a Democratic Socialist were among the upset winners.
But Tuesday night's Alabama race is a major turning point. It is a loud and decisive repudiation of the Republican Party's cynical scorched earth strategy, in one of the party's stronghold states. It was a confirmation that likely Democratic voters are angry and anxious enough to vote with renewed urgency. Considering that the full voting might of Doug Jones supporters was almost certainly suppressed due to Alabama's photo ID laws, it's exciting to imagine what the final election results might have looked like had those laws not been in place.
That possibility — that opportunity — should occupy the mind of every Democratic candidate, strategist and constituent in the weeks ahead. The Doug Jones victory is a window that will not remain open for long. It is a call for Democrats to compete everywhere. The rules of what's normal in politics are being hastily rewritten. The bedrock of what's possible is shifting every week. The Democrats are not in Kansas anymore.
Starting today, they should change that.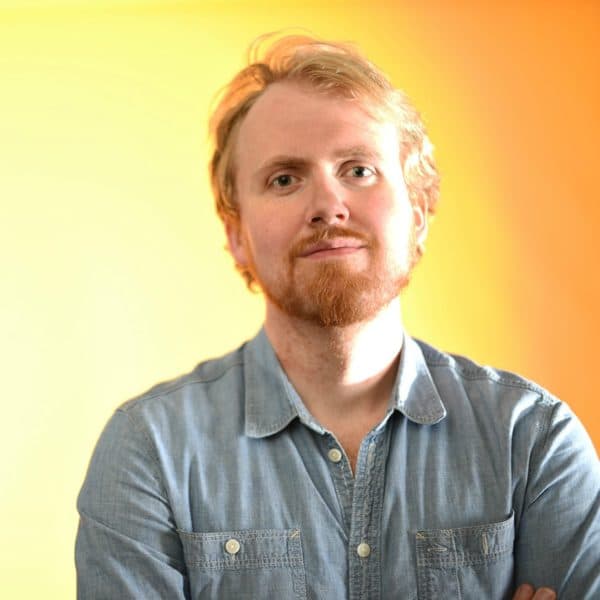 Miles Howard Cognoscenti contributor
Miles Howard is a freelance writer who covers culture, travel and transformational politics.