The Most Radical Christmas Carol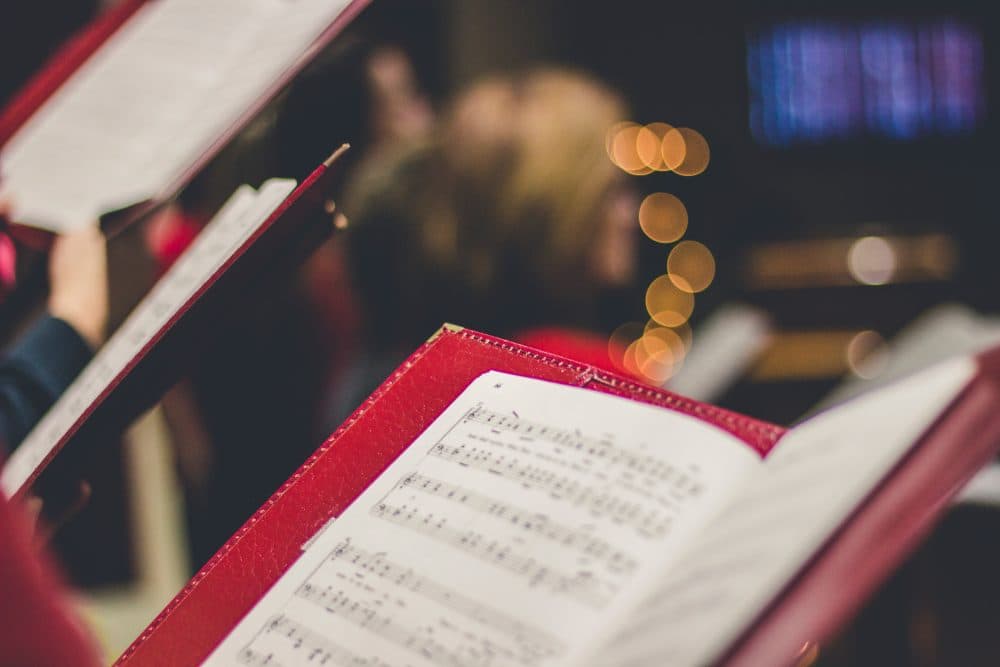 This article is more than 3 years old.
Christmas carols have been wafting through the brisk air with their messages of peace, goodwill and happiness. These familiar tidings might be pleasing or trite, depending on your seasonal mood, but they're rarely provocative. There's an alternative, though, if you've been looking for a little more edge than "all is calm" and "angels sing."
The oldest Christmas carol is not "Silent Night," "Joy to the World," or some other favorite of carolers in Victorian costume on Boston Common. Rather, it is "The Magnificat," also known as "The Song of Mary," the only carol that comes straight out of the Bible. Sung by Jesus's mother — a teenager, alone and pregnant — it is also the darkest, unruliest, most radical of them all.
You won't hear Mary's song in the background while shopping at the mall. Typically, it's chanted during evening prayer services like Vespers in the Roman Catholic tradition and Evensong in the Anglican Communion. The song is also performed by choruses this time of year and has been set to music by various composers including Bach and Vivaldi. It's a different kind of Christmas hymn.
The much-loved "God Rest Ye Merry Gentlemen" offers tidings of comfort and joy. The Magnificat speaks of comforting the afflicted and afflicting the comfortable — sending "the rich away empty." This isn't the mythical Mary portrayed in Western art and popular religiosity as placid and docile, not to mention blonde and blue-eyed. Mary the Middle Easterner was not exactly white, and her song — channeling the Hebrew prophets — cries out to her God against the powers that be.
The setting is Nazareth, in ancient Palestine. A devout Jew, Mary is a rural peasant — "young, female, a member of a people subjected to economic exploitation by powerful ruling groups," renowned Catholic theologian Elizabeth A. Johnson writes in her book about Mary, "Truly Our Sister." Like other Jewish girls of her class, she's most likely illiterate, though she knows the Hebrew Scriptures from oral tradition. Those girls were typically married off at around 13 years old, bearing children soon enough, and there's no reason to believe Mary was any different. In the New Testament's Gospel of Luke, she suddenly finds herself pregnant, and Joseph, the carpenter with whom she's betrothed in an arranged marriage, knows he's not the father.
Facing public shame and possible stoning for presumed adultery, Mary travels "into the hill country," as told in Luke, probably on donkey. She arrives at the home of her much older cousin Elizabeth, to stay for a few months. And there, upon entering, she announces her pregnancy and breaks into song.
and my spirit rejoices in God my Savior,
for he has looked with favor on the lowliness of his servant ...
In most tellings, the Song of Mary is about how a girl with no sexual experience joyfully accepted what the God of Israel dealt out to her — a bizarre pregnancy. And that she did, eventually, according to the biblical account. But read on:
…. He has shown strength with his arm;

he has scattered the proud in the thoughts of their hearts.

He has brought down the powerful from their thrones,

and lifted up the lowly;

he has filled the hungry with good things,

and sent the rich away empty ...
In a 1933 sermon, German Lutheran theologian Dietrich Bonhoeffer called Mary's song "the most passionate, the wildest, one might say the most revolutionary Advent hymn ever sung." Bonhoeffer, who would be hung 12 years later for resisting Nazism, added: "This is not the gentle, tender, dreamy Mary ... This song has none of the sweet, nostalgic, or even playful tones of … Christmas carols. It is instead a hard, strong, inexorable song about collapsing thrones and humbled lords of this world ... "
Ultimately, The Magnificat is about a cosmic inversion — a turning of the tables. The lowest become the highest and the highest become the lowest. It's no surprise that Mary's song is popular among peasants in Catholic countries, and equally unsurprising that governments from time to time have banned its recitation. Oligarchies in Argentina and Guatemala, in the 1970s and 1980s, were more accustomed to filling the rich with good things and sending the poor away empty. They were alarmed by the subversive verses.
Still, the song is best understood not as a declaration of class warfare. Biblical interpreters who appreciate the political significance of The Magnificat tend to see it as a call on the affluent everywhere to seek a new relationship with the poor and marginalized, one that begins with listening to them. That's a fitting, if not particularly soothing, message during this professed season of goodwill towards all our neighbors.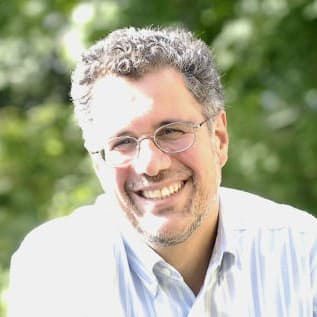 William Bole Cognoscenti contributor
William Bole is a writer at Boston College and coauthor, with Bob Abernethy, of "The Life of Meaning: Reflections on Faith, Doubt, and Repairing the World."