I'm The Daughter Of A Veteran But Opposed To Trump's Military Parade
Like what you read here? Sign up for our twice-weekly newsletter.
---
My father, a Navy veteran, turns 90 this year. Dad fades in and out of dementia. He hardly speaks, saying "hello," or answering a question with only "yes" or "no." When I mentioned my recent trip to Pearl Harbor and the USS Arizona Memorial, sadness appeared in his eyes. He was 13 years old when the Japanese attacked the naval base in Hawaii. By the time he joined the Navy, the Allies had won the war. As a baby boomer, I grew up in the shadow of that war and that victory.
I grew up in Lynn, a city north of Boston, where every year my father would bring me and my siblings to the Memorial Day parade in May, and then, in November, to the Veterans Day parade. At the parades, we joined the people that lined the streets to honor our community's service men and women.
We marveled at the marching bands, the uniforms, the flags. My heart fluttered at the sound of the drums. The sight of the gold star mothers waving at us from the windows of cars tugged at our heartstrings. Our father had taught us a little bit about World War II and gold star mothers.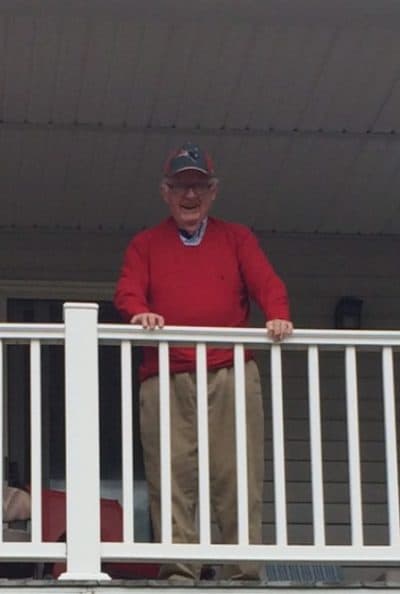 During our five o'clock suppers, after we said grace together, sometimes my father would mention the war. He'd describe the stars in the windows of our neighborhood's houses: a white star for a family member in service, a gold star if someone had died in the war. He didn't elaborate on the war that the men he had looked up to had fought, or explain the damage he'd seen when he went with the Navy to help Europe rebuild. He didn't share what he knows about the horrors of fighting, the torture of POWs, the brutality and unspeakable cruelty of the Holocaust, or an evil man named Hitler.
As children, we were sheltered from the details of history. But we understood stars in the windows. My father must've seen so many of the stars in windows as a boy doing his newspaper delivery route up and down the streets of Lynn — down the parade route where he'd someday take his eight children to honor veterans.
My siblings and I loved those parades. We understood the solemnity of the event and yet we were drawn to the vendors that sold ice cream and popcorn and elaborate stuffed animals, puppets and bouquets of balloons. For each one of us, our father bought a balloon on a string. He would tie the string of the helium-filled balloon to our fingers so it wouldn't slip out of our hands and fly away. I thought it such a sad sight, to see someone's balloon fly away.
My parents have since moved from our family home in Lynn. But my father still watches the Memorial Day and Veterans Day parades from the porch of his new condominium.
Now President Trump wants a big show-off parade. Bring on the weapons, show the world what a mighty military we have, as if the world didn't know already.
I wrote an email to the president the other day, when I heard about his plans. It was a short email. I wanted to register my opposition. I wanted to tell him that he ought to spend money on actually helping veterans — on veterans' services -- instead of a onetime event.
In my email, I only asked the president how many veterans' parades he has attended in his lifetime. But if I'd written a longer email, I suppose I might have gone on:
"I'm curious, Mr. President, when you were a little boy, did your father take you to the veterans' parades? Did he teach you about stars in windows, about gold star mothers?

"Did you take your children to the veterans' parades when they were little? Did you take your grandchildren? Did you teach them anything about veterans' sacrifice?

"Mr. President, in America, we have homeless veterans, veterans without decent health care, unemployed veterans. How much would a parade cost? Would it cost thousands of dollars?  Would it cost millions?

"Mr. President, if you want to honor veterans, please forget the silly parade idea and take care of veterans that need your help now, as you promised during your campaign you would do."
Long or short version, my email will not matter. The president will have his parade, the bigger the better.
Only one thing will remain the same as it did when I was a girl. The sound of the drums will make my heart flutter.
Follow Cognoscenti on Facebook and Twitter, and sign up for our twice-weekly newsletter.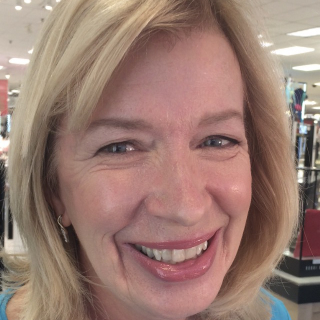 Brenda McDonald Cognoscenti contributor
Brenda McDonald is a freelance writer.