At Parkland School Shooting And Others Like It, Gun Control Is Only Half The Story
After the bloody Valentine's Day massacre in Parkland, Florida, the media immediately focused on gun control laws, especially a federal assault weapons ban and Florida's lax statutes that permit 18-year-olds to buy all kinds of weapons --including assault rifles. Unsurprisingly, the social media activity of the alleged killer, Nikolas Cruz, included lots of talk about guns.
Reports describe Cruz as a loner and a trouble-maker who pulled a fire alarm to get kids out of their classes, so he could maximize the number of dead bodies as he unloaded an assault rifle into the high school's crowded hallways.
Despite Herculean efforts and massive news coverage, the National Rifle Association's stranglehold on Congress has not weakened. While we're waiting for enlightenment, we should focus on why Cruz felt compelled to kill people at his school, with a rifle or otherwise. Gun control is important, but it's only half the story.
Here's some of what we know about Cruz.
He had an ex-girlfriend at the school. According to her friend, Cruz stalked her and was so abusive she often had to be escorted to the bus stop after school. Cruz was openly disrespectful of women. He was expelled last year for fighting with his ex-girlfriend's new boyfriend.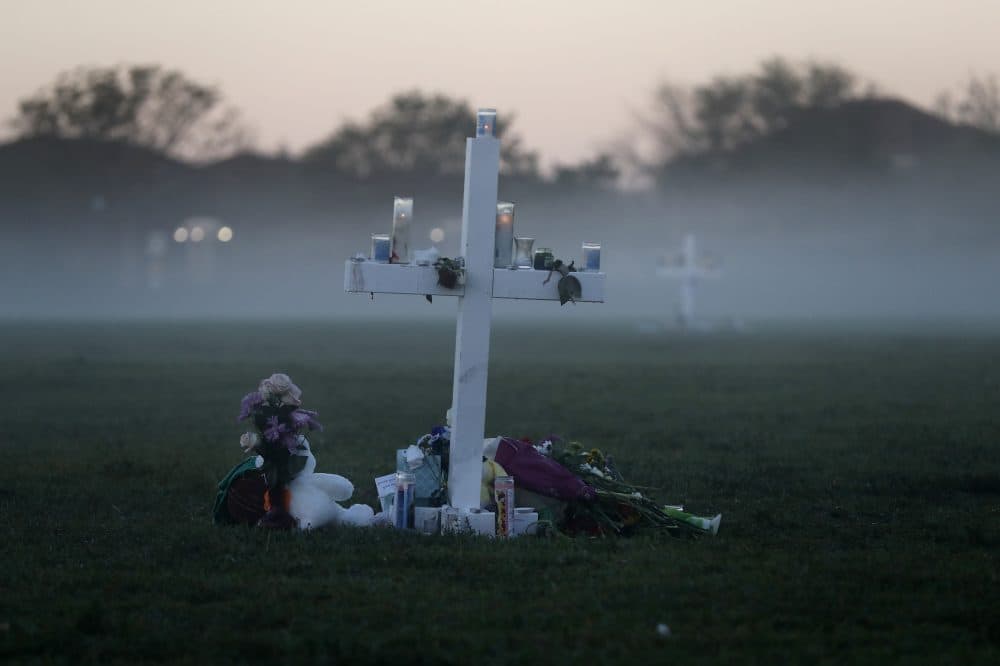 After getting kicked out of school, Cruz bought a gun and joined a male supremacy group that believes feminism is a cancer on society. One person from the group described Cruz as having an issue with a girl, and though some news stories have since raised questions about Cruz's membership in the organization, several students reported seeing Cruz with the group's leader. A group spokesperson also reported that Cruz's decision to carry out the shooting on Valentine's Day was intentional.
The Parkland shooting is not unlike many other school shootings: Cruz is male, and his motive appears gender-related.
In January 2018, Gabe Parker of Benton, Kentucky, killed two people at his high school because students called him a "pussy" for crying on social media after his father died.
In January 2018, a male student in Italy, Texas, shot his ex-girlfriend after she broke up with him and started dating someone else.
In September 2017, at Mattoon High School in Illinois, a male student brought a gun to school intending to "shoot a girl in the head" because they had a fight the week before. He couldn't find her so he shot a different student, who survived.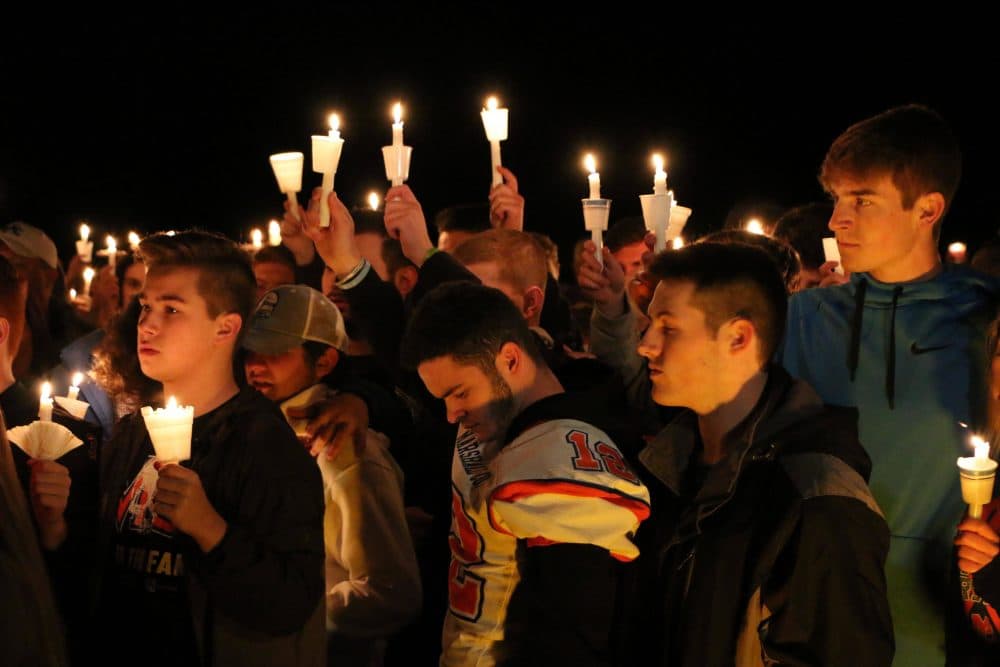 Guns are a problem, but the combination of maleness and guns is an even bigger problem: Since 1868, the U.S. Constitution has declared males superior to females. In 1868, the 14th Amendment granted equal protection of the laws to "persons." Women's rights advocates at the time fought unsuccessfully to have the amendment explicitly mention gender. It came as no surprise when the Supreme Court began issuing rulings applying the Equal Protection Clause to race and other categories, but not gender. The Supreme Court did not acknowledge women as a class of people worthy of any rights under the 14th Amendment's Equal Protection Clause until 1971.
In 1976, the Court ruled that the 14th Amendment applies to women, but granted them far less legal protection than it had previously given people who suffered discrimination based on race, national origin or "alienage." This overt subjugation of women -- and intentionally inadequate protection of the laws under the Constitution -- persists to this day.
Legal superiority for men at a constitutional level breeds an ideology of male entitlement. American men grow up in a culture where they see and experience firsthand the effects of laws and court decisions that declare women second-class, entitled to meager legal protections. No wonder women earn only 80 cents on the dollar compared to men; they're only entitled to 80 percent of the Constitution's weight in defense of their equal protection rights. Why wouldn't males feel superior if the law has declared them so? Numerous studies correlate a sense of entitlement with high rates of violence against women.
As long as male superiority is mandated by the Constitution, America will continue to see high rates of lethal male violence.
Instead of banging our collective heads against a congressional wall of NRA money, we should fight for ratification of the Equal Rights Amendment. The ERA would give women fully equal legal protections, on par with race and national origin, etc. The ERA passed Congress in 1972 and was sent to the states for ratification, but only 35 of the 38 states needed voted for ratification. In 2017, Nevada became the 36th state to ratify, renewing public interest in a cause some saw as hopeless
With only two states to go and a lot of youthful #MeToo energy now talking about women's equality, the ERA could soon become law, though not without a sustained fight in the unratified states. We're so close and still so far from recognizing the most basic of human rights for an entire class of people in a country widely, if incorrectly, perceived as the best democracy on earth.
We should care about gender equality because it's embarrassing that women are still not equal in America. We should also care because our boys deserve a chance to be raised as equal and loving, rather than superior and entitled -- and sometimes, too ready to pull the trigger.