Getting To Know You, And Your Life's Possessions, At An Estate Sale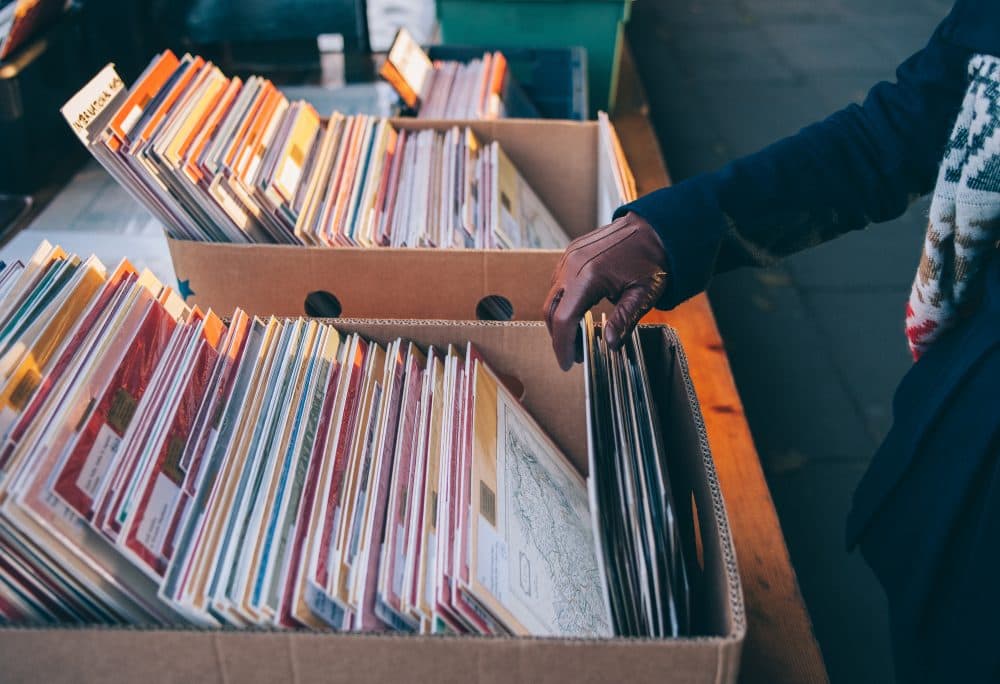 This article is more than 3 years old.
Many weekends you will find me sifting through estate sales. It is a strange sort of intimacy: rifling through stuff belonging to strangers, people I will never meet or know. Furniture — some fine, some junky — ski poles, puzzles, croquet sets, 1960s enamel kitchen tables and chairs, crates full of vinyl records, old answering machines, furniture, sweaters, candlesticks.
I am furnishing a house on a budget. Unlike yard sales, estate sales are staged at times of huge transition: death, an assisted living or nursing home move, a job relocation or divorce or some other upheaval. The contents of a whole house have to be cleared out, typically around the sale of the property. The remaining objects leave breadcrumb clues to the humans that breathed there.
Was there children's laughter once in that West Roxbury ranch house, filled with lace doilies, a corner hutch brimming with its teacup collection and Kennedy memorabilia? Was the ink sketch of sailboats I purchased at another sale created by the person who owned it? An artist set up an easel at the water's edge with a sense of humor perhaps, but no idea it would end up in my bathroom.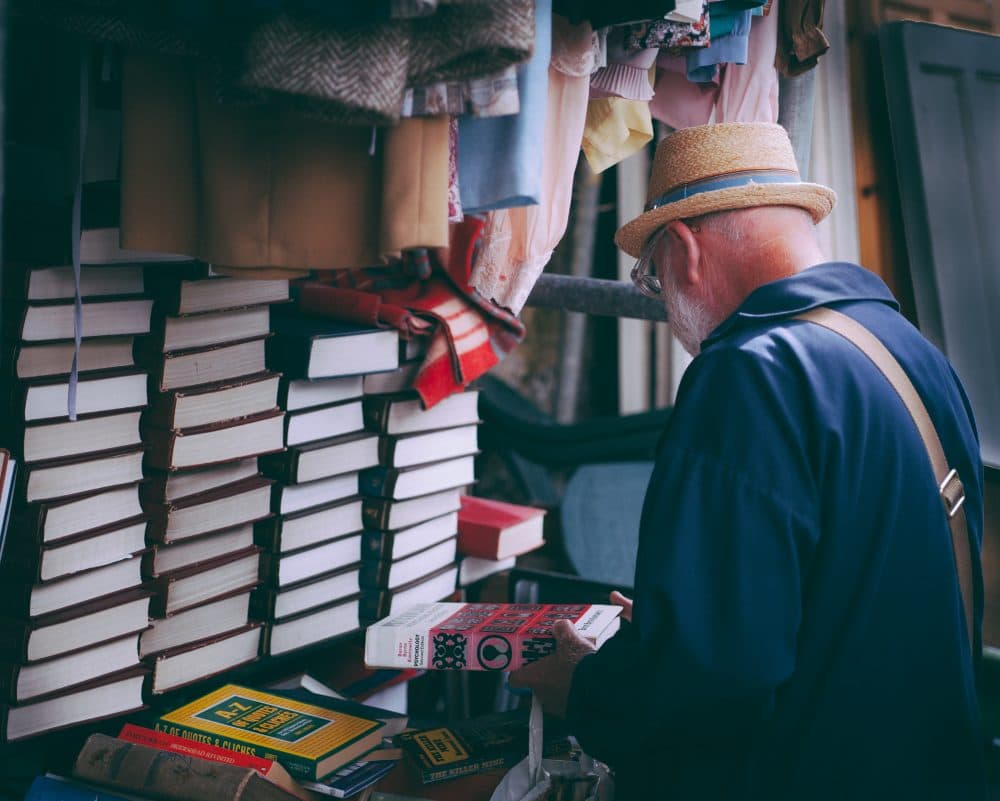 Estate sales bring out the Indiana Jones treasure hunter in me: seeking out items that have possibility. A plain stool turned into something functional with a bit of sandpaper and spray paint. A new function, a new life. Sales with unfamiliar addresses on side streets in Newton, Needham, Jamaica Plain and Somerville bring me to neighborhoods or views of the city, or a park or a pond, I never knew existed.
Sometimes I feel a wave of sadness. A raised toilet seat or walker in the garage and I can guess at the reason the contents are up for sale. Personal collections such as Japanese figurines, Lionel trains, vintage Life magazines are sometimes sold separately. I imagine the years of travel spent gathering them, only to have them be split up in the end. Was the owner a diplomat or a journalist or a photographer or a person who just liked to hunt and gather? Do the recently "departed" take up residence with you when you bring home a ceramic umbrella stand?
Every now and then I become the caretaker of something cherished. I bought an antique oriental rug in excellent condition, perfectly suited to our oddly shaped foyer, rich hues of blue and red. The estate sales lady told me the homeowners, a couple, had bought it on their honeymoon in Turkey in the 1980s. Now they were downsizing. I imagine newlyweds haggling in an outdoor bazaar stall in Istanbul. Did they have the typical marital arguments standing on that rug or did the rug feel children's bare feet crossing over to the kitchen? If I had a chance to know them, would my husband and I be their friends?
The irony is not lost on me that one day, estate-sale hunters may traipse through our house seeking a bargain or a treasure. The day will come after our youngest flies the coop that my husband and I will downsize. Will anyone love that brown armchair — the one I curled up in to read novels — as much as I do, or rescue the fake Tiffany lamp my husband hated? Will strangers appreciate the curtains I hung to match the color of the kitchen tile or interpret our sensibility as fuddy-duddy? Whose home will the Turkish rug end up in? Will strangers make up stories about who we were and think they know us?
Sometimes I feel very unsettled walking into a house when the owner is absent, as I gaze at personal possessions laid bare. I feel like I'm invading personal space, similar to pushing past bodies on a crowded Green Line train. But sometimes it feels more like the comfort that comes after walking in the wilderness with no one in sight, and finally glimpsing a fellow human emerge in the distance.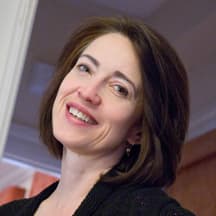 Miranda Daniloff Cognoscenti contributor
Miranda Daniloff is senior executive at Harvard University. She is a former television, radio producer and newscaster. Her work has been published in USA Today, Christian Science Monitor and the Boston Globe.