James Comey Is A National Disgrace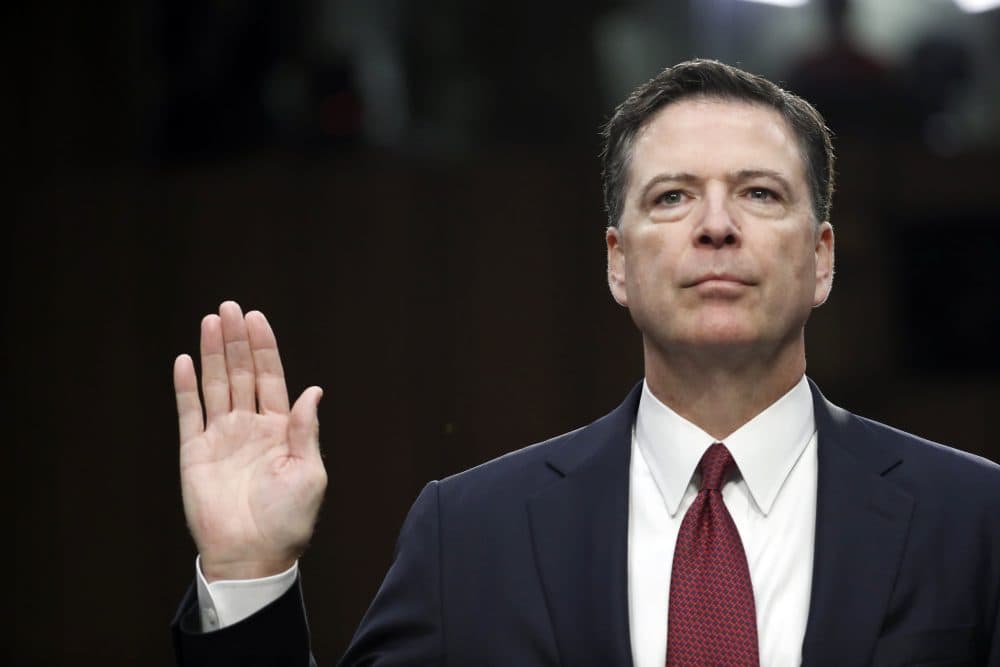 This article is more than 4 years old.
One of the curious virtues of our president and his allies is transparency. Trump is a cruel, insecure demagogue who behaves like a cruel, insecure demagogue. His cabinet members are feckless plutocrats who behave like feckless plutocrats. His surrogates are mendacious propagandists who behave like mendacious propagandists.
The president's supporters may fervently lie to themselves about the nature of his regime, screaming "fake news!" every time they encounter some unwelcome fact, but the overt self-dealing, the ruinous policies and the bipolar tweets are there for everyone to see.
But there's another sort of character roaming our public life these days, the sort who struts around in the costumes of virtue and rectitude.
Meet our newest self-nominated hero, James Comey.
With a new book out, the former director of the FBI is set to launch a media blitz in which he'll seek to portray himself as a straight-shooting public servant who lost his job by standing up to a corrupt president.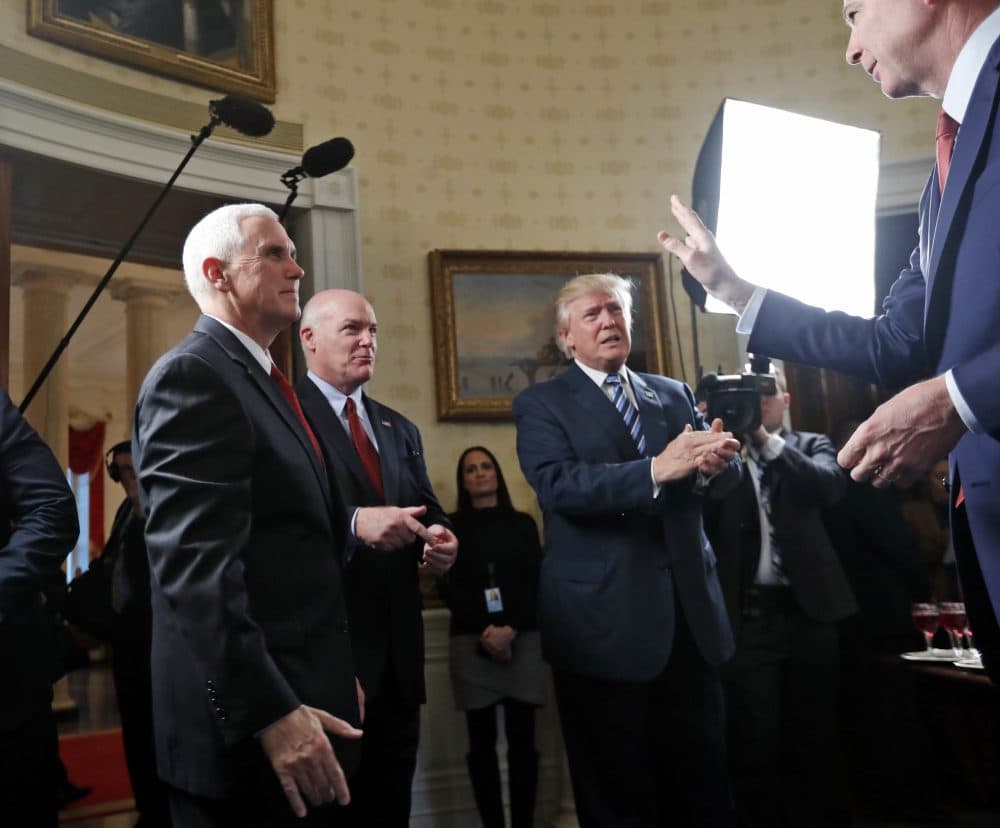 What a crock.
James Comey is a national disgrace.
As director of the FBI, he had one basic moral duty: to remain impartial in the midst of a rancorous election. He failed miserably.
The facts on this could not be more clear:
Comey knew that both of the candidates running for president were under investigation.
At the behest of Republicans in Congress, his FBI spent months looking into Hillary Clinton's use of a private email server.
Comey also opened an investigation, in July 2016, into potential collusion between the Trump campaign and Russia.
It should be noted that he opened this investigation only after intelligence officials from five other countries flagged suspicious contacts between Trump's inner circle and Russians. One Trump advisor, Carter Page, was a suspected Russian spy.
Given these disturbing facts, there's a strong argument to be made that Comey should have broken with Justice Department policy and informed the American public that the Trump campaign was under investigation for potentially treasonous activity.
But again, his underlying duty was to remain silent and thereby impartial.
Instead, Comey chose to speak about the Clinton probe on three occasions. He did so because he was afraid conservatives would criticize him if he followed department policy. In other words, he got bullied.
...history will record his true role in the election of 2016, and the damage he did to American democracy.
Ten days before the election, he wrote a letter to Congress noting that he was considering reopening the Clinton investigation based on newly discovered emails that his agency had not even reviewed.
The media frenzy that followed cost Clinton anywhere from 1 to 4 percentage points in the polls. As Nate Silver put it, "because Clinton lost Michigan, Pennsylvania and Wisconsin by less than one point, the letter was probably enough to change the outcome of the Electoral College."
So let's just be clear about Comey's role here: His personal cowardice and his need to appear stalwart and intrepid, to dodge criticism, led him to apply an unconscionable double standard. He remained silent about one candidate's alleged crimes and buried the other in public innuendo. This led directly to the election of the man who later fired him.
Regardless of how many books he sells, or how many righteous interviews he gives, history will record his true role in the election of 2016, and the damage he did to American democracy.
Deep down, Comey knows this. That's no doubt why he's so desperate to offer his version of events. He'll become yet another pundit peddling self-justification rather than facing the biddings of his conscience.
If Comey wants so desperately to be seen as a stand-up guy, he should apologize for his gross misjudgments. Then he should be quiet.