In Facebook's Founding, A Hint Of The Privacy Issues To Come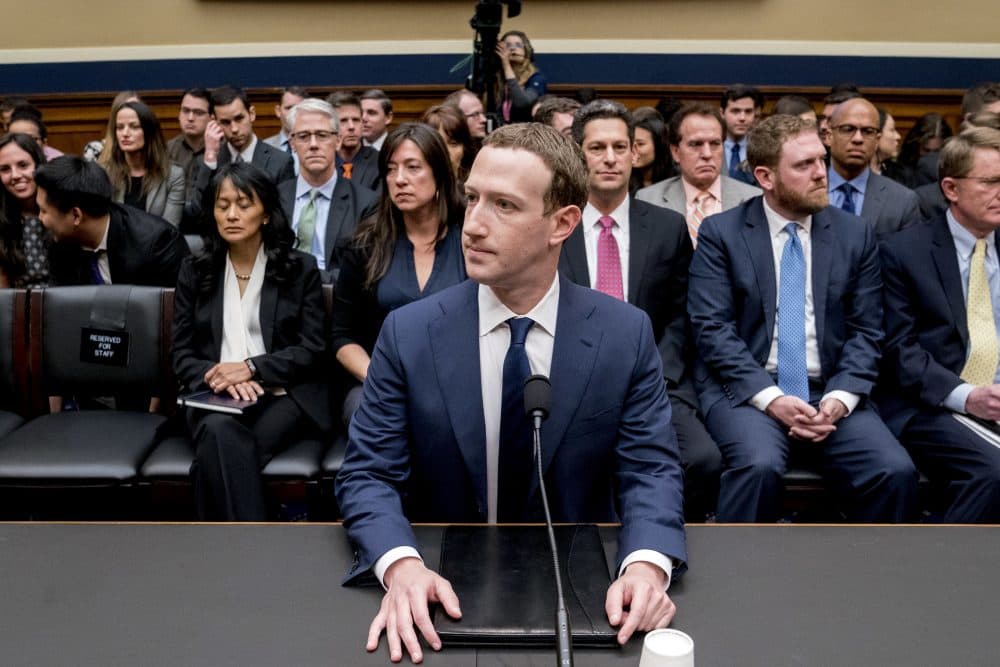 This article is more than 4 years old.
When I arrived at Harvard as a freshman in 1991, I was given a brown hard-bound "facebook," the size and shape of a high school yearbook, with small pictures of everyone in my class and their name and hometown. The book was supposed to help us make connections.
But what I remember most about that book, was seeing it in the hands of the upperclassmen who used it to check out the new class of girls. They lined both sides of the sidewalk looking for those whose faces they had circled, laughing and occasionally leaning in to ask one of us out on a date or to one of their all-male social club parties.
No one talked about what was going on — this was just "how things were." As a girl who had grown up accustomed to the catcalls of New York City streets and the near-constant sexual attention of my bosses when I waitressed, it didn't occur to me that this kind of behavior might actually be called out and stopped by the administration.
Today's Facebook and Harvard's hard copy of yore fed into ... our tendency to create two dimensional, dehumanizing portraits of the other
In 2004, almost 10 years after I graduated, when Mark Zuckerberg and his classmates — all male — had the idea of putting the Harvard facebook online, they didn't disguise its purpose. The implicit uses of the hardcover book was now front and center: the site, called "facemash," compared student pictures (primarily girls) and allowed users to rate them "hot" or "not."
In a blog entry while making facemash, Zuckerberg wrote:
I almost want to put some of these faces next to pictures of some farm animals and have people vote on which is more attractive.
When the site was shut down by Harvard, Zuckerberg was threatened with expulsion over security breaches and violations of copyrights and privacy. The blatant misogyny and inappropriate treatment of female students was not, interestingly, one of the charges brought by the university, perhaps because those behaviors were such ingrained parts of our culture they were almost invisible.
This information about the founding of Facebook is hardly new, but as Facebook's major security and privacy breaches have come to the public's attention, it's worth going back and reconsidering the company's origins and asking what kinds of  social media we want to have — and what kind of social interactions we want to support.
In a recent NPR interview, Sheryl Sandberg said that Facebook was so busy focusing on building positive social experiences that they didn't pay enough attention to the way Facebook could be misused: "We really believed in social experiences. We really believed in protecting privacy. But we were way too idealistic."
It's hard to believe that Facebook was too "idealistic" to worry about privacy breaches; after all, Zuckerberg was nearly expelled from Harvard for similar issues.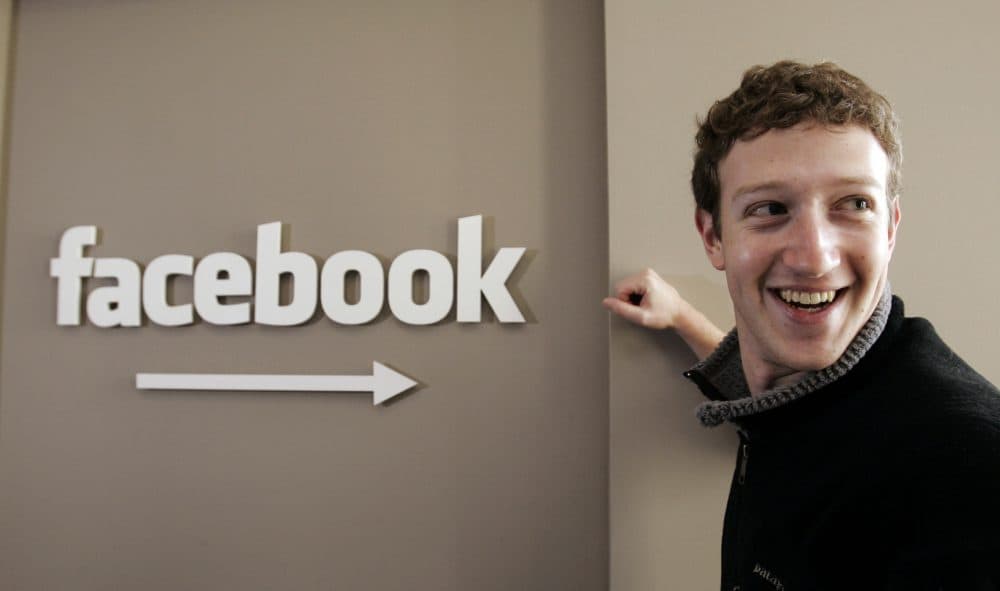 It's also hard not to hear Sandberg's statement about positive social experiences as disingenuous. We know from numerous studies, including one in the American Journal of Epidemiology, that the mental health of Facebook users consistently declines with increased Facebook use. The company has built its platform upon creating an addictive-like model, which hooks its users into their base and least controllable impulses.  
So what do we want to do about it?
We need government oversight. Facebook should not be allowed to regulate itself; there's no reason to think that they'll do better this time around than they have in the past.
And as individuals, we may want to delete our Facebook accounts, or drastically limit the time we spend on the platform.
Equally, if not more important, we need to re-think how we interact with one another. Today's Facebook and Harvard's hard copy of yore both fed into one of our most dangerous human qualities: our tendency to create two dimensional, dehumanizing portraits of the other, whether that other is a woman or a minority or someone on the opposing side of the political isle.
Our human tendency to stereotype each other is what the Russians capitalized on during the 2016 election and continue to today — a divided America, one that objectifies the other side as a weaker America.
Ultimately, we must get off our screens and talk to one another. Numerous studies have shown how powerful real face to face conversations between individuals of different groups can be to create connection and overcome barriers.
We ought to see each other, eye to eye. We ought to listen to one another's full stories with respect.