5 Years On, Still Boston Strong?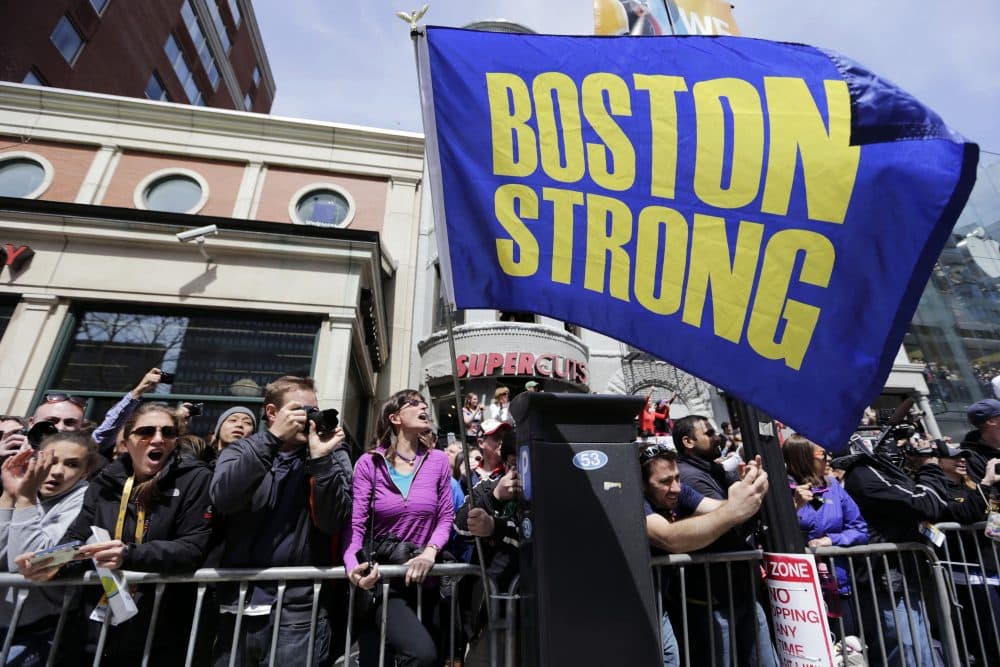 This article is more than 3 years old.
In the aftermath of the Boston Marathon bombings, of which this year we mark the fifth anniversary, a particular phrase became ubiquitous. You know what I'm talking about: Boston Strong. I have to admit that after a while, the phrase made me wince. Repeated so often on the news and social media, while vendors pressed it on T-shirts, mugs and bumper stickers, in short order, those two words became almost meaningless through overuse.
That being said, it's important we never forget that three innocent people died as a direct result of the bombing: Krystle Campbell, Lü Lingzi and Martin Richard. Meanwhile, law enforcement lost two valiant defenders in incidents that took place in the aftermath of the blasts: MIT Officer Sean Collier, and Boston Police Officer Dennis Simmonds, who died from his injuries a year after engaging the bombers in a Watertown shootout. Add to this the hundreds who were injured, of which many remain permanently scarred.
My fear five years ago was that the mantra Boston Strong had become nothing more than a way to unconsciously turn away from the terrible pain of that fateful afternoon, substituting instead the belief that mere strength in the face of adversity would make everything right again. Of course, it did not. Slogans alone don't bring healing, build community, restore a sense of security or even make a country "great again." These kinds of things take time, courage and strength.
Examples of strength in the aftermath of tragedy are myriad in our nation's history. Times when Americans had to rise up against impossible odds, be it on a battlefield, a bridge in Selma or on the Washington Mall honoring one's slain classmates by protesting for safer schools. Sometimes it's when body and spirit are broken, yet the need to carry on is paramount, the cause too great. I believe Eleanor Roosevelt put it even more succinctly: "You gain strength, courage, and confidence by every experience in which you really stop to look fear in the face. You are able to say to yourself, 'I lived through this horror. I can take the next thing that comes along.' "
Five years after the marathon bombings, does the phrase Boston Strong still have meaning? Or, was it indeed just a catchy anodyne meant to help us keep a communal stiff upper lip after our city and its premiere event were attacked? Let's look at the evidence.
Strength is what one sees in the 16 people who lost limbs that day on Boylston Street, and subsequently battled through the surgeries, the pain, the scars, the effort and hours of physical therapy just to regain some semblance of their former selves. A number of these extraordinary individuals have since returned to the marathon course — not to mourn for what they've lost — but to run the race, showing the world that no matter how grievously they'd been wounded defeat was not an option.
Five years after the marathon bombings, does the phrase Boston Strong still have meaning?
Strength is found in the families of those killed in the blast, who have not only persevered through unimaginable loss, but also done their best to create from it some good, by starting foundations, pushing forward an agenda of social justice, and inspiring others through their courageous examples.
Strength is the calling card of the men and women in blue and the emergency personnel who now work even harder to keep safe the thousands of runners and spectators who show up undaunted each year on marathon day. The world has, if nothing else, grown more dangerous over the course of the past five years, the threats more ominous, the weapons stealthier.
And finally, a show of strength can be found in the fact that the year after the bombings more people participated in the marathon and lined the race course than in 2013. Neither participation in the race nor attendance has seen a dip in the past five years (other than 2015 when rains thinned the crowds), according to the Boston Athletic Association.
So, now if someone asked me whether the phrase Boston Strong has any resonance, when these days it is invoked less often, and usually seen only on faded t-shirts or peeling bumper stickers, what would I say? I'd reply that the answer can be found in the determined faces of Bostonians who will never surrender to fear. That it beats in the hearts of those intent on running when doctors said they'd be lucky to walk again. That it stands guard alongside the men and women who risk their own lives to keep the rest of us safe. And that it shines in the eyes of grief-stricken mourners who buried their loved ones and then refused to stay down for the count.
Ernest Hemingway could have had Boston in mind when he wrote, "The world breaks everyone, and afterward, some are strong at the broken places." Broken we may have been; but strength continues to define us.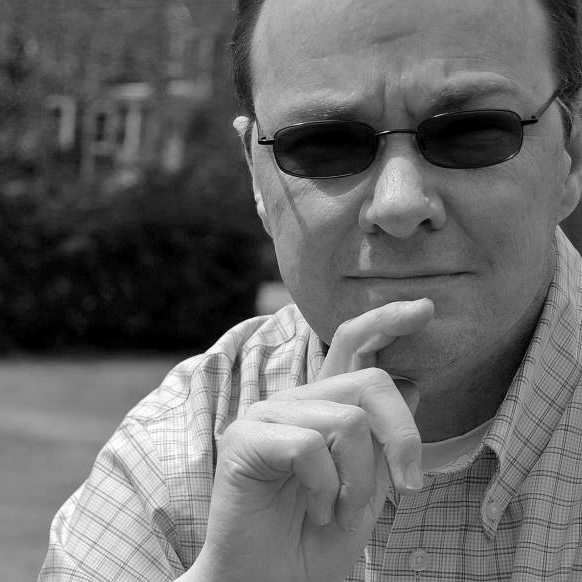 John J. Winters Cognoscenti contributor
John J. Winters teaches at universities in Massachusetts and Rhode Island, and is the author of "Sam Shepard: A Life."