How The State Department Can Put Its 'Swagger' Into Syria
This article is more than 4 years old.
During his nomination hearing to become the next Secretary of State, CIA Director Mike Pompeo worked hard to counter a reputation he has developed as being anti-Muslim. "I have worked closely with Muslim leaders in Muslim countries," he pronounced. "The CIA has saved countless Muslim lives in recent months."
Yet, he declined to outline a strategy for Syria, where more than 400,000 mainly Muslim civilians have been killed since the war began in 2011. Instead, he insisted that the president had the right to order a military strike on the war-torn country, after also declaring that he himself dreads war.
Now that the second U.S.-led airstrike against Syria for allegedly using chemical weapons has ended, the direction of that war is even more uncertain. If confirmed, Pompeo has the opportunity to demonstrate that he is not a hawk and that he respects people of all faiths by developing a comprehensive strategy to end the most dangerous conflict in the Middle East.
The time is ripe to establish a no-fly zone over Syria. The idea was advanced by candidate Hillary Clinton during the last presidential election. At the time, some saw it as a task that was too complicated, dangerous and difficult. But the war in Syria has changed significantly since 2016. Turkey, Iran, Russia, the U.S. and Israel have all become more deeply involved. A no-fly zone may be easier to implement now because these militaries understand the danger of escalation. They all have something to lose.
Entering into a no-fly-zone agreement would help get Russia out of Assad's grasp. Russia has spent an estimated $4 million a day backing up the regime with airstrikes on rebels and civilians. Despite Russia's murderous help, Assad makes no political concessions, rejects Russia's efforts to end the conflict and then gases his own people. Russia, which desperately wants respect as a world power,  scrambles to deny the allegations like a prevaricating puppet. Putin has become little more than Assad's janitor.
The Kremlin is clearly on the defensive these days in Syria. In February, 10 to 20 Russian mercenaries were killed by the U.S. military during a much larger attack on Kurdish forces near the town of Deir Ezzor. The Russian military has jammed the GPS systems of U.S. drones in the area and has warned the U.S. against further airstrikes in Syria.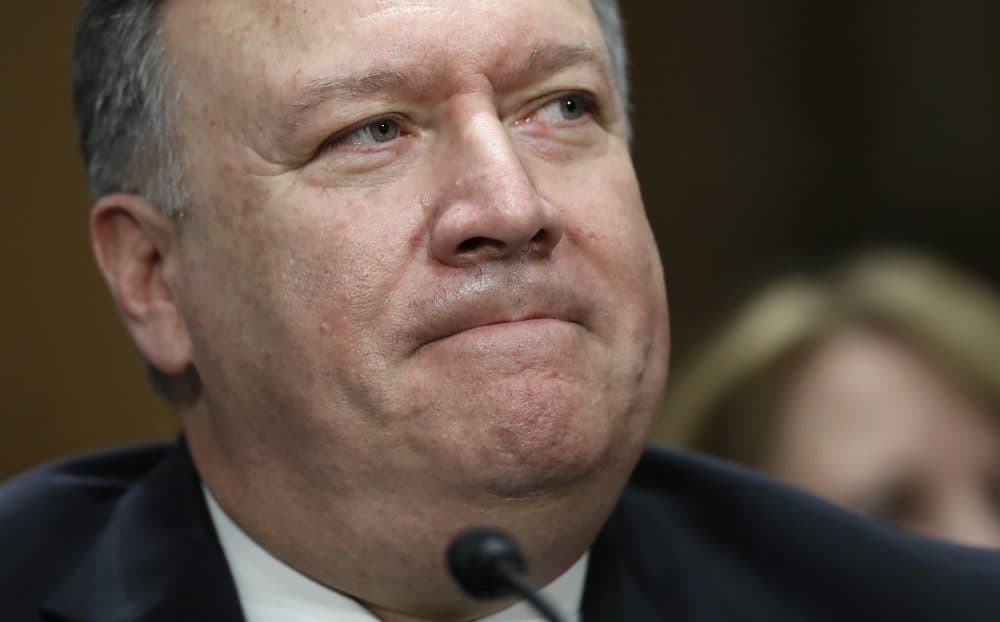 Russia, Turkey and Iran have pushed the U.S. military to stop flying over parts of Syria during the Astana talks. Turkey specifically asked the U.S. to stop flying over northern Syria. Now each of those countries has become more committed to combat. Turkey started bombing Kurdish fighters in Afrin, and threatening to attack Manjib where U.S. and allied military personnel are located. Iran is busy backing Assad while building its land corridor through Syria to Hezbollah in Lebanon.
Syria is now a volatile mess of fighter jets, bombers, helicopters and drones that is drawing in other countries. In February, Israel shot down an Iranian drone that had flown into its airspace after launching from a base in Syria. In early April, Israel is believed to have attacked the same Syrian base.
Meanwhile, President Donald Trump has quadrupled the number of military advisors in Syria to around 2,000 since taking office. He also lifted restrictions on the decision-making process for ordering airstrikes, bombing runs, raids and arming allies.
It's time to ground the local and international militaries in Syria. A no-fly zone would require each country — the U.S. and coalition members, plus Syria, Russia, Turkey and Iran — to give up significant air operations. It would slow everybody down and provide more time for negotiations over how to end the conflict.
This will not be any easier now that it would have been in 2016, although it will be different and require tremendous outreach to several countries. Pompeo said in his nomination statement that he believes in "unrelenting diplomacy," and he vowed to empower the State Department to return to its "swagger."  There are few places in the world that need its swagger more than Syria.