Of Course Sean Hannity And Donald Trump Have The Same Lawyer
I've been writing about Sean Hannity and his comrades in the for-profit propaganda business ever since I appeared on his show, more than a decade ago.
Thus, the revelation that Hannity's lawyer is Michael Cohen — the president's mob-style fixer, who is under criminal investigation — struck me as both astonishing and inevitable.
Hannity spent the past week fulminating against the FBI for raiding Cohen's office, home and hotel room, without once mentioning that Cohen was his lawyer.
If you want a sense of how nakedly corrupt that is, try to imagine what Hannity would have to say to his viewers if news emerged that Rachel Maddow was represented by the same shady lawyer Hillary Clinton used to pay hush money to porn stars she had bedded.
And I say try to imagine, I mean it. It's literally impossible to imagine a group of powerful people as unmoored from a functioning conscience as Trump, Cohen and Hannity.
Trump could never have become president without Hannity and his ilk.
Hannity himself, once viewed as Fox's "nice" alternative to serial sexual harasser Bill O'Reilly, has morphed into the network's most shameless promoter of conspiracy theories.
He has proved happy to defend a credibly accused child molester (Roy Moore) and to torture the grieving family of murdered DNC aide (Seth Rich) by spinning lurid fantasies for his credulous audience.
And, of course, he has served as a tireless promoter of the president, using his popular show as a platform for guests who compare the investigative measures of Special Counsel Robert Mueller to Gestapo tactics.
Hannity has been rewarded for this slavish loyalty with an honored place in Trumpworld. The president calls him for advice, promotes his show and often apes his rhetoric. Trump's worldview isn't just informed by demagogues such as Hannity. It's formed by them.
In fact, Trump could never have become president without Hannity and his ilk. For the past three decades, ever since the repeal of the Fairness Doctrine, right-wing demagogues have been indoctrinating their mostly white, male audience in a style of political thought that is paranoid, aggrieved and self-victimizing.
They have built a lucrative industry peddling what I call bad stories, seductive myths intended to sow fear and discord, to distort reality.
Myths such as these:
*The Affordable Care Act includes death panels for old people.
*Our first African-American president wasn't born in the United States.
*Climate change is a hoax.
*Murderous immigrants are pouring across the border.
*Advocates of gun control want to abolish the Second Amendment.
*The liberal media is out to get anyone who believes these bad stories.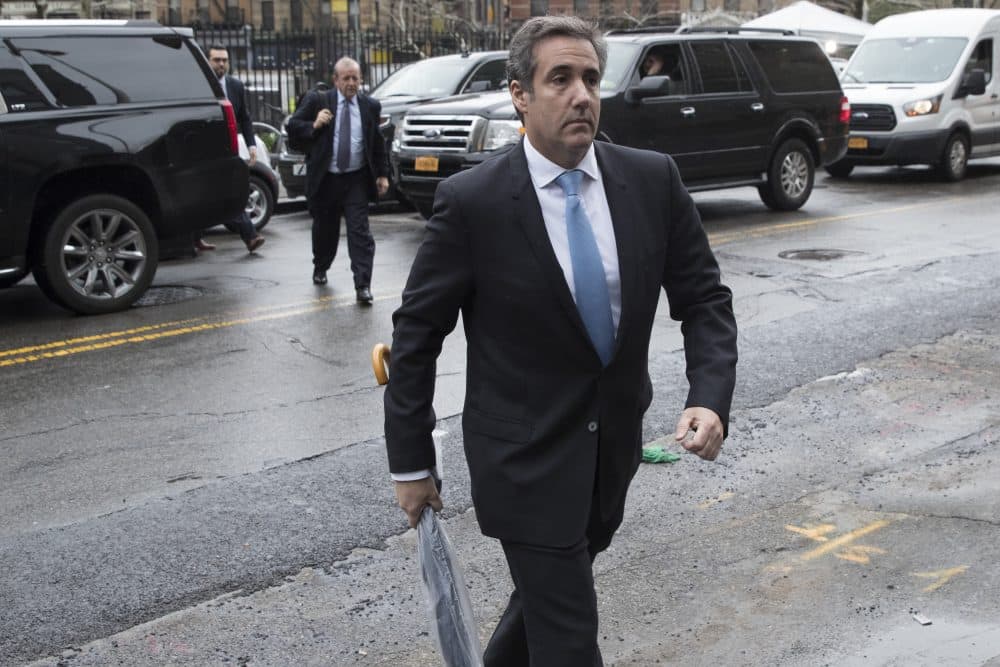 The phenomenon we have come to call Trumpism did not, in fact, arise from the economic frustration of white people. That's another bad story.
It arose because guys like Hannity spent 30 years inflaming the racial resentment and authoritarian inclinations of their audience.
Trump didn't build a movement. He inherited an audience, one that was waiting for someone who would say on the campaign trail what they'd long been hearing from their favorite radio hosts.
GOP establishment figures were happy to go along with the program, so long as the result was deregulation and tax cuts for its wealthy donor class. And thus, when Trump came along, they did little more than tender excuses for his ignorance, his racism, his corruption and his cruelty.
It was guys like Hannity who made Trump bullet-proof to his base, who turned every revelation of his venality into evidence of his victimhood. No wonder the candidate bragged about shooting someone in broad daylight without losing support — a fantasy of unchecked power that comes straight out of fascism.
So of course Trump and Hannity have the same lawyer. And of course they've got the feds breathing down their necks. Meanwhile, the special interests who underwrite both men are feeding like pigs at the trough.
That's where our nation stands in the spring of 2018.
The only way America will be made great again is to reject the bad stories — and the bad storytellers — who rose to power by exploiting our cynicism and our complaisance.