Props To The Senate For Changing The Rules. Now It's Time To Change The Culture
02:36
Play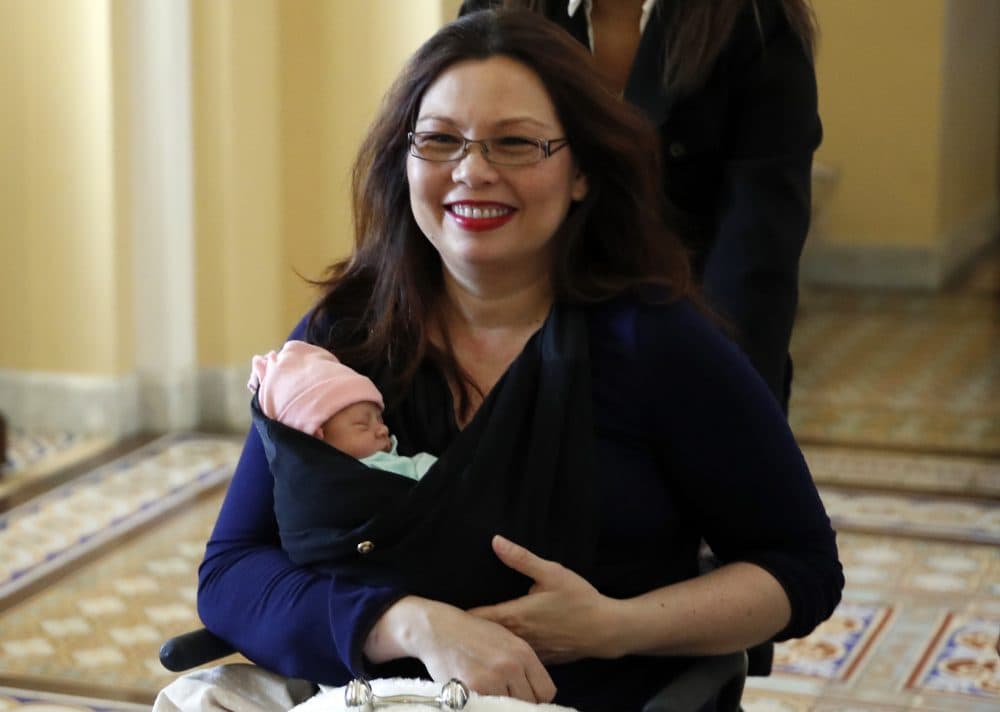 This article is more than 2 years old.
Let's all calm down about the baby.
Everyone was aflutter late last week about a 10-day-old infant belonging to U.S. Sen. Tammy Duckworth, a Democrat from Illinois who this month became the first sitting senator in history to give birth. Ten days after the blessed event, Duckworth needed to return to the Senate to cast a vote — and, understandably, as the mother of a newborn, wanted to bring her baby along. This required an official change of the institution's hallowed rules, to allow children under age 1 on the Senate floor, and to exempt them from the Senate dress code.
The rule change was as much a commentary on disability rights as working parenthood. Some senators had suggested that Duckworth simply vote from the Senate cloakroom, but that room isn't wheelchair-accessible, and Duckworth is a double amputee.
Still, the performance art on Thursday centered on the presence of the child. And sure, it was nice for the political world to think about something besides porn stars, compromised lawyers and self-aggrandizing former FBI directors. But from the reaction, you would think that the presence of this child was some great milestone in gender relations. There were declarations of progress ("It's about time," crowed a headline in the New York Times). There was ire from grumpy partisans on Twitter — one of whom worried that Duckworth would "weaponize" her baby to make policy points. (The comments in response are worth a read. Twitter is still good for something.)
In fact, Duckworth probably did want to use her child to make a political point — a valuable one, about the need to accommodate working parents. And she's hardly the first politician to use a baby as a prop. Sarah Palin held up her infant son at the 2008 Republican Convention, declaring her support of special needs kids. Lately, some #MeToo-era political candidates have been breastfeeding in their campaign videos, to offer 100 percent proof that they are not men.
In Duckworth's case, senators were forced to contemplate the prospect of breastfeeding in the chamber. That alone was pretty delightful. But a onetime visit from a person in a onesie is not exactly a harbinger of change. Plenty of new parents drop by the office to show off their newborns — I know someone who calls this the "Victory Lap." And tiny babies are easy to accommodate: They're portable, they sleep most of the time, they don't go anywhere when you set them down, and they trigger, in even your grumpiest colleagues, a brain-stem instinct to be a nice person who makes cooing noises.
What's far more fraught is the situation for working mothers day-to-day, as life goes on and gets decidedly more complex. The loaded questions about priorities that aren't applied equally to dads. The logistical challenges when kids aren't so passive — when they have routine doctor's appointments and unexpected health crises, afterschool activities and homework needs. The fact that, due to stigmas and pressures and pay disparities, the burden of managing those challenges still falls disproportionately on mothers. (We haven't come so far from the time Ruth Bader Ginsburg, in the midst of a high-pressure legal career, explained to her son's school that her child had a father and a mother, and thus calls home should alternate between the two.)
Some of this is changing, slowly. Millennial dads are stepping up. Previous generations are coming around. Sen. Orrin Hatch -- who questioned what would happen if there were 10 children on the Senate floor — seemed to accept a colleague's answer: "That would be a delight."
...sometimes, extenuating circumstances get in the way of regular child care; and we all should accept and expect some extra flexibility.
In truth, it's is neither practical nor likely that the Senate will become a de facto daycare. But Duckworth's situation underscores a fact of life: Some jobs require a worker's physical presence; sometimes, extenuating circumstances get in the way of regular child care; and we all should accept and expect some extra flexibility.
So, props to the Senate for changing the rules. Now it's time to change the culture. The day a male senator brings his child to work — because the kid has spiked a low-grade fever, or the babysitter is sick, and his wife has an important obligation that she can't miss -- then we can really start talking about progress.
This segment aired on April 25, 2018.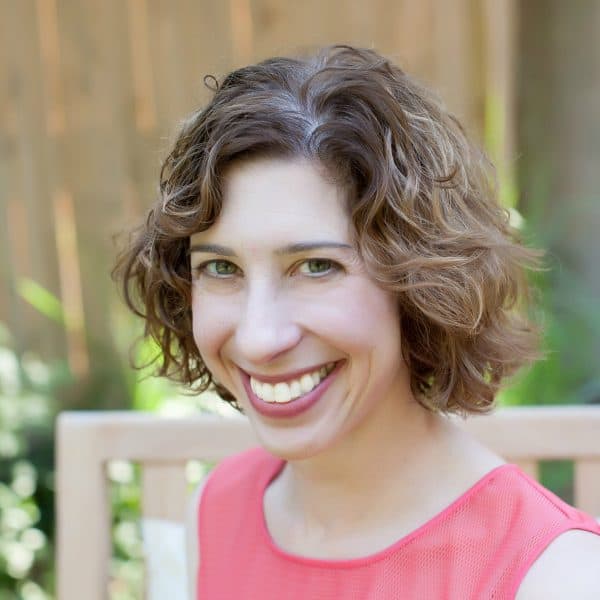 Joanna Weiss Cognoscenti contributor
Joanna Weiss is the editor of Experience Magazine, published by Northeastern University.