There's No Federal Money For Gun Research. Will Private Funders Step Up?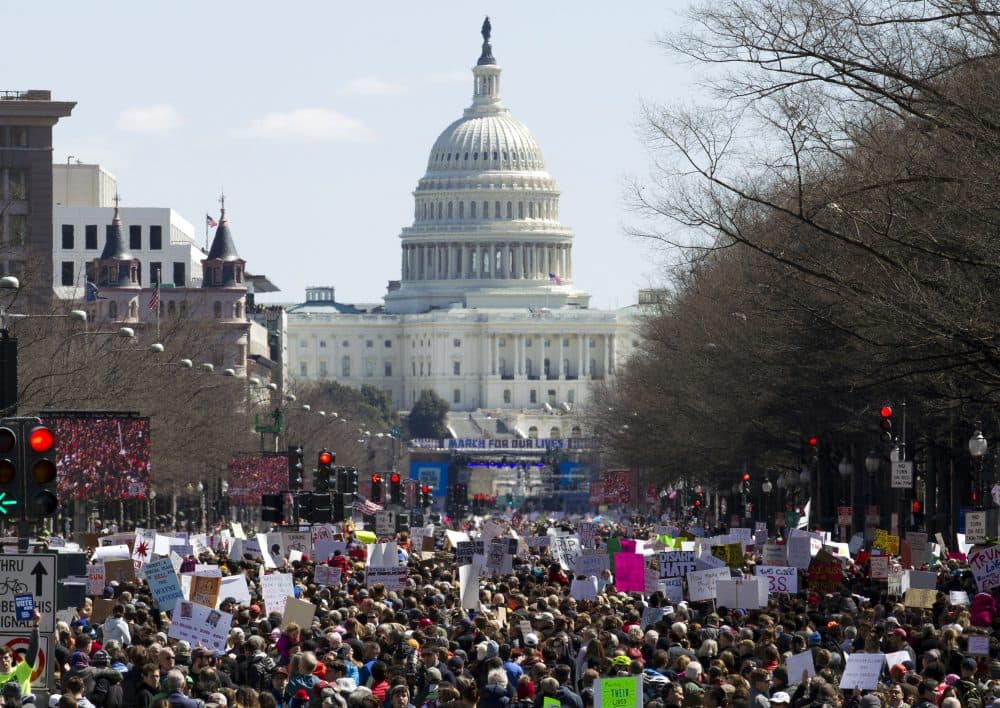 This article is more than 4 years old.
Kaiser Permanente recently announced it would invest $2 million in gun violence research. This is an encouraging sign for young researchers like myself who want to spend our careers engaged in violence prevention research and policy, but have harbored doubts about whether such a path is even viable in this difficult political and funding environment.
Kaiser's move is one indicator, among many, that things are changing in the aftermath of the mass shooting at Marjory Stoneman Douglas High School in Parkland, Florida. The Parkland survivors are helping young people realize their role in stopping gun violence, and making private companies reckon with their responsibility for the prevalence of gun violence in America.
Gun violence and sepsis kill about the same number of people, yet funding for gun violence research receives less than one penny for every dollar that goes to sepsis research. This is not a recipe to attract doctoral students, who are often required to attract grant funding to sustain their studies, into the field.
Private funders and state governments now must step up and follow Kaiser Permanente's lead.
As a result, there are very few researchers who spend the majority of their time on firearms issues. Over the past year, I have collaborated with some of them at the Harvard Injury Control Research Center. I've witnessed firsthand the potential life-saving impact of this research, as well as the ways it is held back by a lack of funding.
Even at Harvard — arguably the wealthiest university on the planet — public health researchers are scraping by on minuscule budgets to investigate important issues, including: questions about who carries guns, how often guns are stolen and under what conditions, the frequency of gun use in self-defense and how to reduce the enormous toll of suicide by restricting access to firearms among at-risk groups.
As public health researchers in the 20th century succeeded in reducing death and injury from smoking, alcohol and car accidents, my generation of researchers has an opportunity to enact change on gun violence. Interestingly, the public health approach to reducing smoking offers a blueprint: thinking through what is causing the problem (versus who is causing it), emphasizing the role of data in driving policy, galvanizing action at the grassroots, and working to alter social norms.
But public health research is grossly underfunded, compared to biomedical research. Within public health, injury prevention is underfunded; and within injury prevention, gun research is the most neglected.
The lack of research dollars means we don't have the foundational knowledge, monitoring and surveillance capacity and boots on the ground to drive change. This is particularly outrageous when you consider the disproportionate burden of death and injury attributed to firearms in this country, whether it's the daily toll of homicides, suicides and accidents, or the aftermath of mass shootings like Parkland.
... the Dickey Amendment, which states that the CDC cannot use money to "advocate or promote gun control," remains in place.
While Congress congratulates itself on its latest spending bill — which clarifies that the Centers for Disease Control and Prevention (CDC) is not expressly forbidden from conducting gun violence research — nothing has changed materially, since there are no funds for gun research at the CDC or the National Institutes of Health.
And the Dickey Amendment, which states that the CDC cannot use money to "advocate or promote gun control," remains in place. Yes, this 1996 rule does not explicitly ban gun research, but it does so implicitly by threatening to drain the budgets of agencies that fund such research. It is still having its intended chilling effect on governmental agencies (notice the eerie silence from the surgeon general and CDC director since the Parkland shooting) and even on funders of private research.
With the exception of a few courageous foundations, including the Joyce Foundation, the Fund for a Safer Future and the Wellness Foundation, most grant-making institutions aren't willing to deal with the hassle of engaging in a "politically controversial" area. The lack of support only further discourages young researchers like myself from getting involved.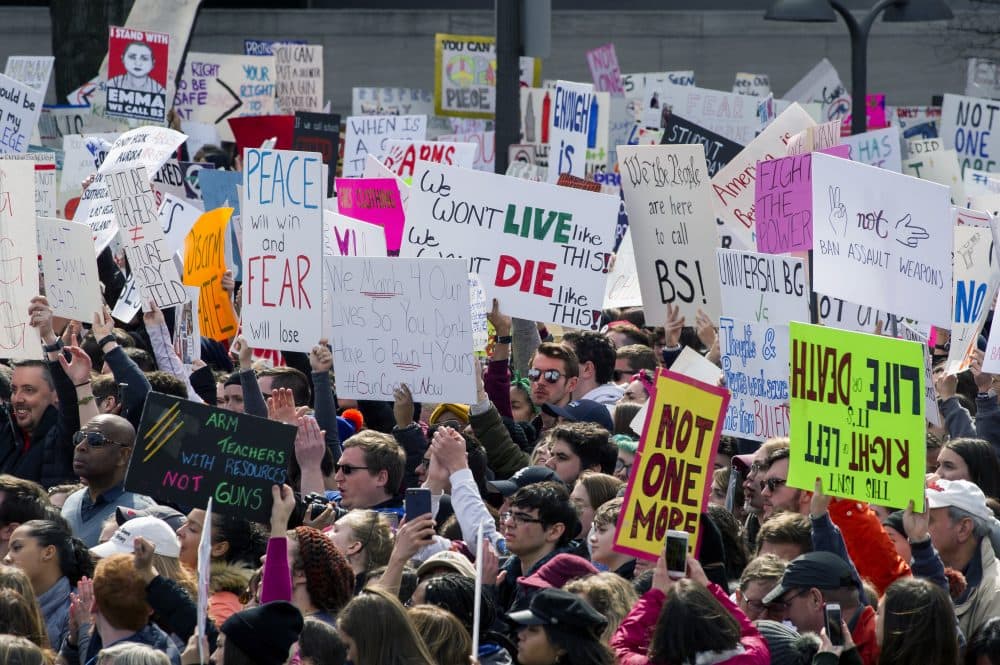 Private funders and state governments now must step up and follow Kaiser Permanente's lead. When they do, they'll find that by funding public health research into reducing gun violence we can find supporters in unlikely places.
Here's one example: I have been spending time in Utah doing fieldwork related to a firearm suicide study. At a firing range, I spoke with a gun lobbyist about the project. Later that week, he had me and a state public health official on his weekly radio show, "Gun Radio Utah," to answer questions about the research and what we can do to save lives. This has been a common theme in my work: discovering that many gun owners have values, like protecting their families, that are aligned with public health. They are eager to support and learn from quality research.
In the last 50 years, more Americans have been killed by guns than soldiers who have been killed in all wars combined.
As Washington remains deadlocked and federal funding for research is nowhere in sight, we need private companies and philanthropists to fill the gaps.