Kanye May Write A Book, But It Won't Be Philosophy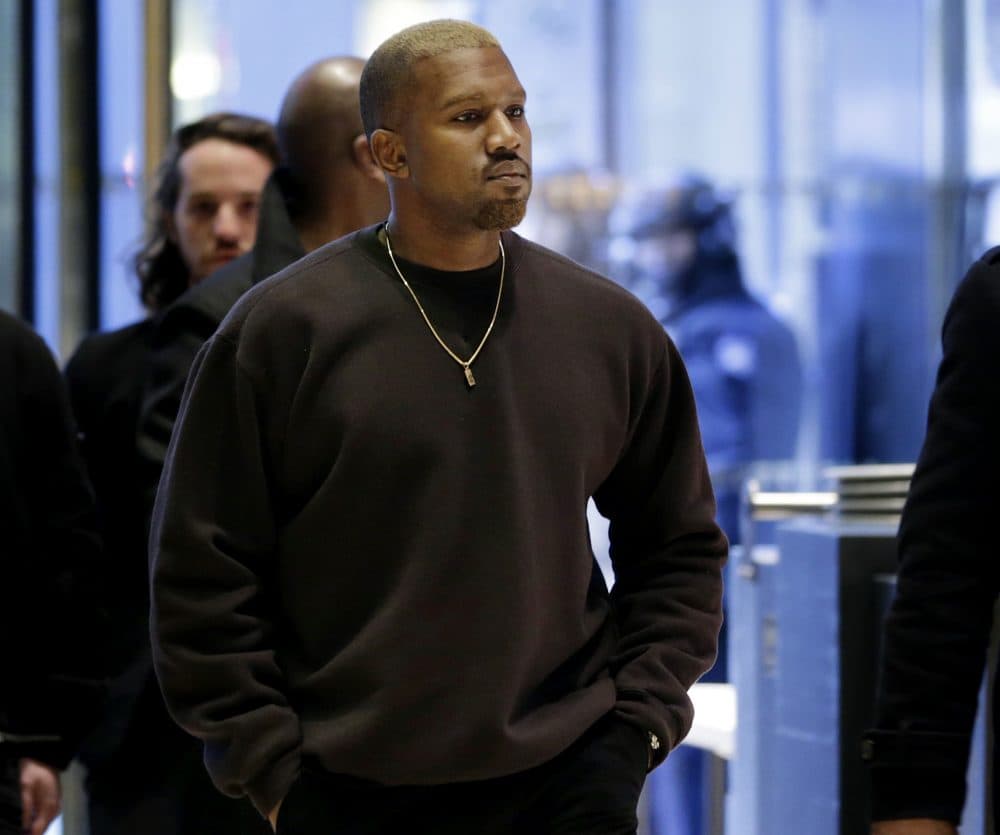 This article is more than 2 years old.
Kanye West has announced that he's writing a philosophy book — but if it reads like his tweets, it won't be philosophy. "We're all kids," he tweeted at 4:52 p.m. on April 29. "Or at least we're dying to be kids" (4:52). "Or we're dying because we've lost our inner child" (4:53). "We're dying to be ourselves" (4:57).
That's not philosophy. Kanye does tweet about subjects that philosophy addresses --aesthetics, the nature of human existence and human emotion, how we ought to live — but philosophical inquiry is characterized by rigor. Philosophy, like any other academic discipline, is methodological. To say that Kanye is writing philosophy simply because of his subject matter is like claiming to have written an anthropological text if you've written about human culture, or that you've done a science experiment because you pushed a toy car down a ramp.
Okay, but does it matter how his book is labeled? Kanye must be the most famous person purportedly working on a philosophy book right now. This means more exposure for a discipline that's fallen out of popularity. College freshmen who wouldn't have thought to study philosophy might sign up for 101. What's the harm?
But there is a problem. Calling Kanye's book "philosophy" erodes the discipline. It says that when those college freshmen get stoned and ramble about What We're Even Doing Here, Man, that's philosophy. And because very few Americans study philosophy in school, that difference is already blurry. We've all taken enough science classes to at least vaguely remember the concept of reproducible experiments as rigor in the scientific method. But we haven't all studied philosophy, so we don't have the same familiarity with how it works.
To say that Kanye is writing philosophy simply because of his subject matter is like claiming to have written an anthropological text if you've written about human culture ...
I think of each academic discipline as a different lens on a map of our world, the way Google Maps has satellite and map views. Each discipline lays out the landscape in a different way. Science maps the world based on empirical data. Philosophy finds the routes from one thought/idea/moral stance to those that would follow. It helps us see where we're going on a conceptual plane.
If you espouse a particular idea previous philosophers' writings can reveal what a system of beliefs or morals based on that stance might look like, and what its flaws might be. For instance, you might assert that the best option in any given situation is the one that produces the best possible consequences.
Many philosophers have made that argument in the past; but reading their works, you can see the fault lines: for example, no objective unit of measurement exists to weigh the benefits of one choice over another; human happiness is notoriously slippery to measure.
We need the philosophical map, now more than ever. Three years ago, Marco Rubio famously called for "more welders and less philosophers." (We need more English teachers, too.) Now that the Trump administration is demolishing so many systems, institutions and protections, it will take decades to rebuild them again. Kanye wants to break down institutions too, and he supports Trump. We can't let the rigor essential to philosophy become just another "alternative fact."
In Plato's dialogue on justice in society, "The Republic," he writes, "Unless the philosophers rule as kings or those now called kings and chiefs genuinely and adequately philosophize, and political power and philosophy coincide in the same place … there is no rest from ills for cities."
Philosophers founded our government, but the person we call commander-in-chief doesn't genuinely and adequately philosophize — to put it lightly — and our cities are ailing as a result. We can't dismiss the methodology that we need to help them get better.
Kanye should write his book. But we don't compare the Twilight books with Jane Austen, or "The Bachelor" with "The Wire" — and West's book shouldn't go next to Wittgenstein's in the philosophy section.