Don't Fire Apu From 'The Simpsons.' He Brought Indian Culture To Mainstream TV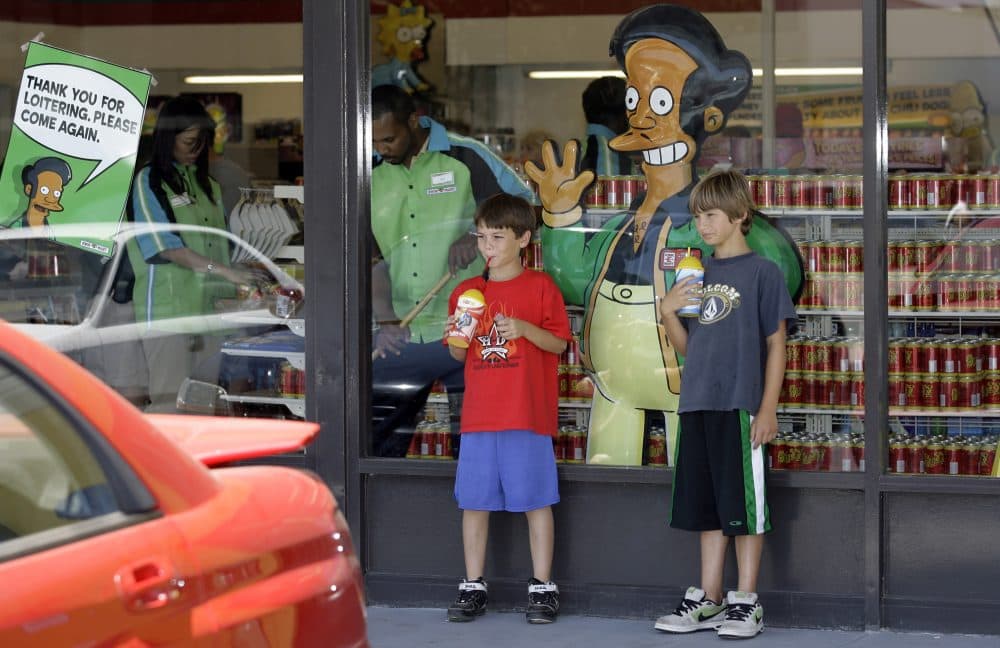 This article is more than 2 years old.
I was disappointed to learn that Hank Azaria is willing to step aside from his role voicing Apu Nahasapeemapetilon — the endearing convenience store owner on "The Simpsons" — who delighted me as an Indian-American kid growing up in the 1990s. Critics, including Hari Kondabolu, who made a short documentary called, "The Problem with Apu," have complained that the character promotes racist stereotypes.
"The idea that anybody, young or old, past or present, was bullied or teased based on the character of Apu, it just makes me really sad," Azaria, who is white, told Stephen Colbert in a recent interview.
While Azaria's contrition has pleased at least some of his detractors, I'm upset that he has to apologize for his work, and I say this even as someone who occasionally endured Apu-themed taunts.
I remember my summer camp counselor who spoke to me in Apu's accent with his head bobbing back and forth in an Indian parody. Inevitably, he would utter Apu's infamous line: "Thank you, come again!" I was stung. As an American kid without any accent, why was I the target of his heckling at all?
And yet, I've found value in how Apu has been rendered. In a time where no shows on American TV cared at all about South Asians living in America, "The Simpsons" directed a surprising attention to the curiosities of our culture. Until then, I had never seen a Hindu god mentioned on a show; I was astonished to hear Hindi spoken on TV, to see Lisa Simpson handing out garlands of jasmine flowers like those my mother wove.
If South Asian Americans can't see the importance of Apu's place in the evolution of intracultural relationships in this country, that shortsightedness reflects our own weaknesses as a subculture rather than insensitivity by the writers who sketched Apu into being. Their genius in creating Apu was that the joke was not on him or the immigrants he represented, but on those, including my camp counselor, who lacked the curiosity or compassion to understand a different society.
There was delight and sensitivity in Apu's portrayal. He reminded me of my uncles. His accent — although a caricature — wasn't too far from the musicality inherent to the Indian language. Frequently, he was depicted as the kind and overworked manager of the Kwik-E-Mart, where he spent his time sweeping the floors, chiding vagrants, and counseling the often provincial and white townsfolk. While his mannerisms were undoubtedly accentuated for the purpose of comedy, that parody belied a hidden interest in the immigrant story that no other popular American show approached.
With an upcoming arranged marriage to his betrothed, Manjula, Apu paced nervously and voiced his fears aloud while Homer struggled with the waistband of his tux. "Do you think," Apu later asked Manjula tenderly while a matrimonial fire burned behind them, "that this marriage could work?"
Strangely, it is in Apu that I even see the shades of my own father's story. He moved from Bombay to New York City in 1975, leaving behind his parents and making a life with a new wife he barely knew. A trained physician, my father spent the first year in Manhattan as a mail clerk while looking for a medical residency, encountering those who misunderstood his accent and customs long before Apu existed. When Americans questioned my father's awkward turns of phrase, my father smiled much as Apu did when he faced Homer's provincial naiveté.
Apu, regardless of caricature, was a doorway to exploring cultural difference ...
My father's life, of course, cannot be traced from the silhouette of a cartoon, but the show makes no pretense of realism. Apu's livelihood as a convenience store owner — no matter the comedy -- highlights, alongside his travails, a humility that I think my father might understand. From his quiet station, Apu says something beyond parody — that while the struggle of the immigrant story invites humor and often ridicule, from both emerge a lighthearted grace.
Recently I watched "The Problem with Apu," a catalog of interviews and evidence that goes so far to suggest that Apu is a form of "brown face." Kondabolu, and many of his South Asian peers, are especially critical that Azaria, a white man speaking for an Indian immigrant, is a masquerade that doubles-down on the stereotypes.
There is truth in that criticism; real South Asian voices would bring an authenticity to a show were it to develop now. Perhaps a contemporary Apu would be voiced over by an Indian, soften his rougher stereotypes and any jokes might more overtly skewer his hecklers rather than mock him. But such changes must not deny that conflicts exist in how we view each other.
Whenever two cultures come together, people can view each other with suspicion or with curiosity. Comedy — the ability to laugh at each other's differences — presupposes that curiosity. Apu, regardless of caricature, was a doorway to exploring cultural difference, lighting the path for the very South Asian celebrities who are now asking for his dismissal.
If writers for "The Simpsons" fire the Kwik-E-Mart manager, they'll pave over any complexities inherent to cultural intersection — an obfuscation more concerning to me than any problem I've had with Apu.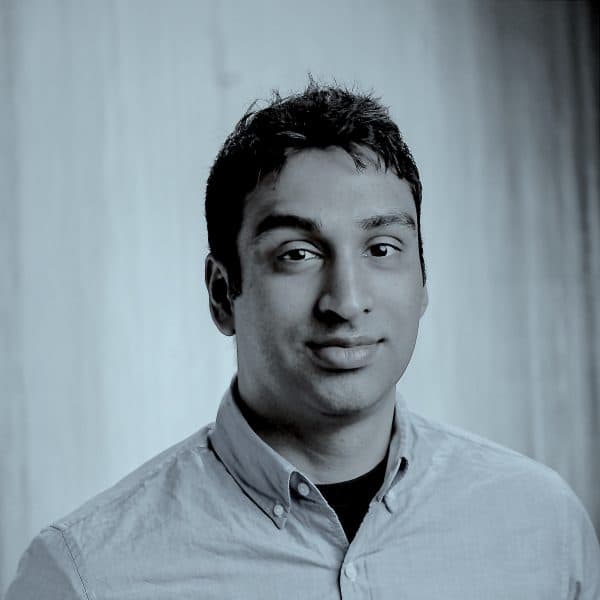 Sushrut Jangi Cognoscenti contributor
Sushrut Jangi is a gastroenterology fellow at Brigham and Women's Hospital.