When A Sexist Elevator Comment Becomes An International Incident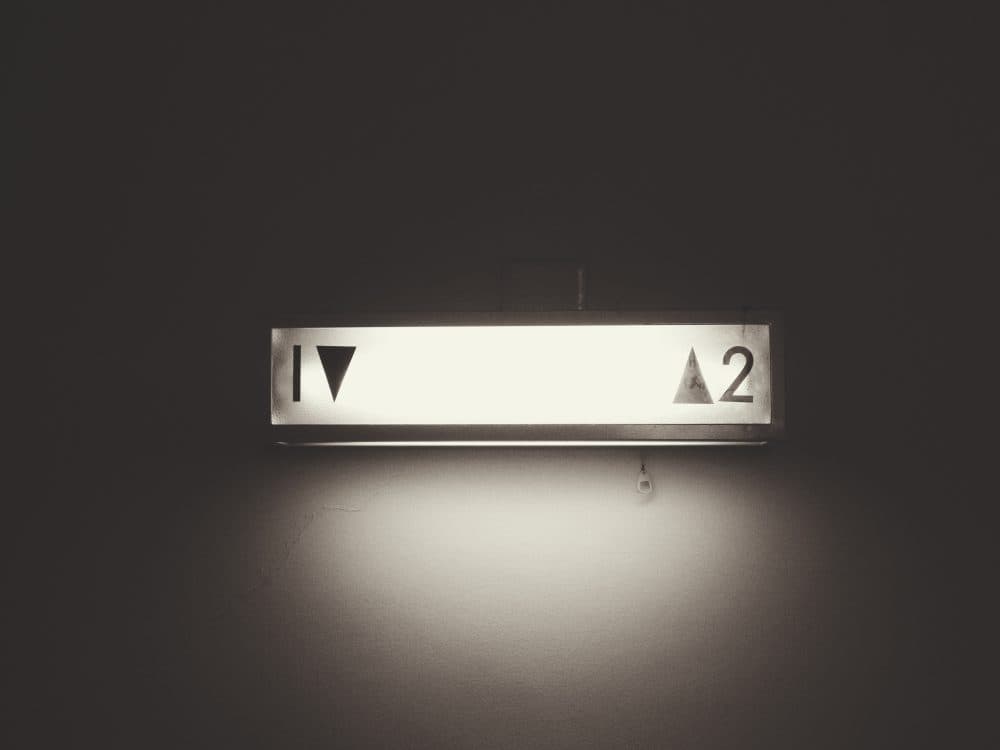 This article is more than 3 years old.
In a stuffed elevator at an academic conference in San Francisco last month, 56-year-old Simona Sharoni asked everyone their desired floor. Richard Ned Lebow, 76, cracked a joke, spawned, he says, by youthful memories of elevator operators announcing department store stops: "Ladies' lingerie." (Sharoni recalls him saying "women's lingerie.")
Sharoni, professor of women's and gender studies at Merrimack College, found the joke offensive sexual innuendo. Having endured past sexual harassment, she says she wishes she'd objected to Lebow in the moment. She didn't. Instead, after commiserating with another woman who'd been offended, she filed a complaint with the conference sponsor, the International Studies Association (ISA). After investigating, the ISA demanded an apology from Lebow, a King's College London political scientist.
He refused. Washington Post columnist Ruth Marcus broke the story, and the elevator joke heard 'round the world has opened a public debate:
Was he outrageously crude and sexist, or did she set back feminism by blowing a trivial offense out of proportion?
As a man, I can more easily put myself in his shoes, not hers. (And as an employee of Boston University, I can only offer my opinion, not my employer's.) Though I belong to Sharoni's generation and don't recall chauffeured elevator rides, I can imagine saying things that would offend, say, a millennial. I'd like to think that, were I Lebow, I would have apologized and been done with it. Even if you think the complaint "frivolous" (the adjective both he and Marcus used), if someone's offended, "I'm sorry" is polite.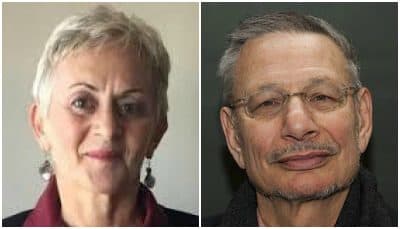 But I also would have wanted Sharoni to approach me privately first, and she would have had a better shot at that apology had she done so. Filing a grievance either was a deliberate attempt to shame or as heedless as Lebow's joke.
"He is a distinguished professor. He should know better" about such humor, Sharoni told an interviewer. Fair point. And as a distinguished professor, she should know how to contact directly a man whose name she'd committed to memory, whether by consulting the conference sponsor or Google.
Her mustering a posse would have put me on the defensive, as it did Lebow. Jesus sagely counseled trying to resolve grievances one-on-one before going to others. So, incidentally, does the ISA code of conduct.
You can read the communications between the professors and the ISA here. In a nutshell, after learning of Sharoni's grievance, Lebow emailed her, disclaimed any intention to offend, explained the origin of the joke in his youth, and said he opposed "exploitation, coercion, or humiliation of women" but considered her complaint "frivolous."
Sharoni didn't reply and forwarded his email to the ISA. It asked Lebow not to contact her again. When it informed him an apology was in order, it also told him that emailing her and using the word "frivolous" was "a more serious violation than the elevator incident itself." Lebow professed shock, insisting he'd only been trying to understand where Sharoni was coming from.
Was he outrageously crude and sexist, or did she set back feminism by blowing a trivial offense out of proportion?
Since the public spotlight fell on their fight, Sharoni has received, in the words of one news report, "hundreds of hateful emails and online comments that have included attacks on her appearance, sexually aggressive language, and, in at least one case, a threat of violence."
That's instructive.
Lebow's joke seems a misdemeanor compared with that deliberate cyber-bullying, which is the real and indefensible misogyny in this story, Sharoni, who initiated outsider involvement by filing her grievance, was targeted by trolls after the media — tipped by Lebow to the dispute, she says — exponentially escalated that involvement. Live by publicity, die by publicity.
Marcus's verdict is that Sharoni should not have filed her complaint, and Lebow should have held his e-tongue in dismissing said complaint as "frivolous." Still, I think the columnist is spot-on in coming down, ultimately, against Sharoni:
"The days of women feeling compelled to stay silent in the face of sexist remarks or conduct are thankfully on the way out. Hear something, say something, by all means. But for goodness' sake, let's maintain some sense of proportion and civility as we figure out how to pick our way through the minefield of modern gender relations."
She nicely summed up the root cause of this unpleasantness. While the gulf between Sharoni and Lebow is "generational and cultural," their battle also resulted from "the unfortunate intersection of two prickly personalities with the bad luck to be stuck in the same elevator." If either antagonist had been born less brittle, or if they'd boarded that lift at different times, we wouldn't be having this conversation.
Perhaps, as my wife suggests, women's weariness after eons of casual sexism, abetted in this case by the guffaws of other men who heard Lebow's joke, led Sharoni to file her complaint. Still, that was the wrong way to proceed. #MeToo launched an overdue backlash against abuse of women by men. But Sharoni's and the ISA's reaction to this one man's joke is taking a nuke to a gnat.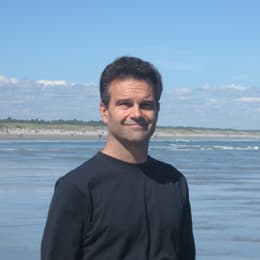 Rich Barlow Cognoscenti contributor
Rich Barlow writes for BU Today, Boston University's news website.