Trump's Blood-Soaked Foreign Policy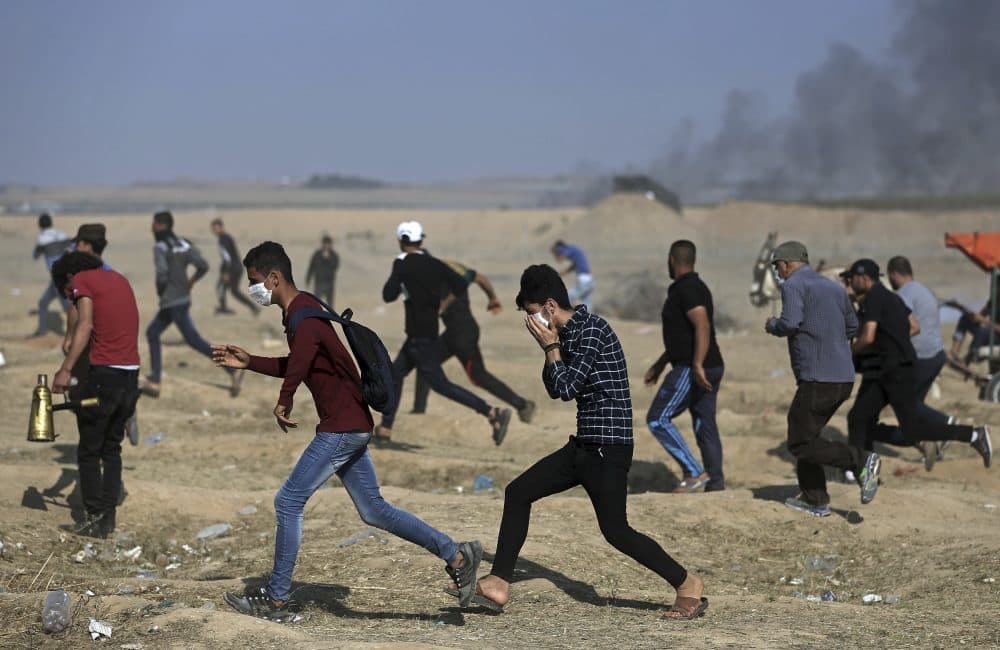 This article is more than 2 years old.
When I began writing this on Monday morning, dozens of Palestinian civilian protesters had been killed by Israeli troops in Gaza. That number has since risen. This massacre happened on the same day that a new United States embassy opened in Jerusalem: the city that Donald Trump officially recognized as Israel's capital last December, despite international protest that this would spark outrage and violence.
We are witnessing what anyone with an elementary comprehension of Middle Eastern history and politics predicted would happen if Trump went ahead and declared Jerusalem the capital of Israel. The question of who gets to lay claim to the holy city has been at the center of the Israeli-Palestinian conflict for generations, and since the U.S. has demonstrated consistent favoritism towards Israel in mediating (and at times bankrolling) that conflict, Trump's decision to side with the Israeli government on Jerusalem is the equivalent of throwing dynamite into an already blazing inferno. Any whiff of fairness that the U.S. government still possessed as a peace broker for this protracted and bloody conflict is now gone. And while it's tempting for liberals, moderates and "never Trump" conservatives to write off executive decisions like this one as the idiotic work of a bull in a china shop, Trump's deadly act of geopolitical sabotage is not an isolated incident. 
A week ago, Trump yanked the U.S. out of the Iran nuclear deal — undoing years of diplomatic progress and the beginnings of a more amicable relationship with the Iranian government. Almost immediately after, Israeli military officials reported that Iranian troops in Syria had launched rockets into Israel's Golan Heights. This prompted an exchange of firepower, and — if Iran was indeed responsible for the inciting weapon launch — it would mark the first time in modern history that Iranian military forces directly fired rockets into Israeli territory.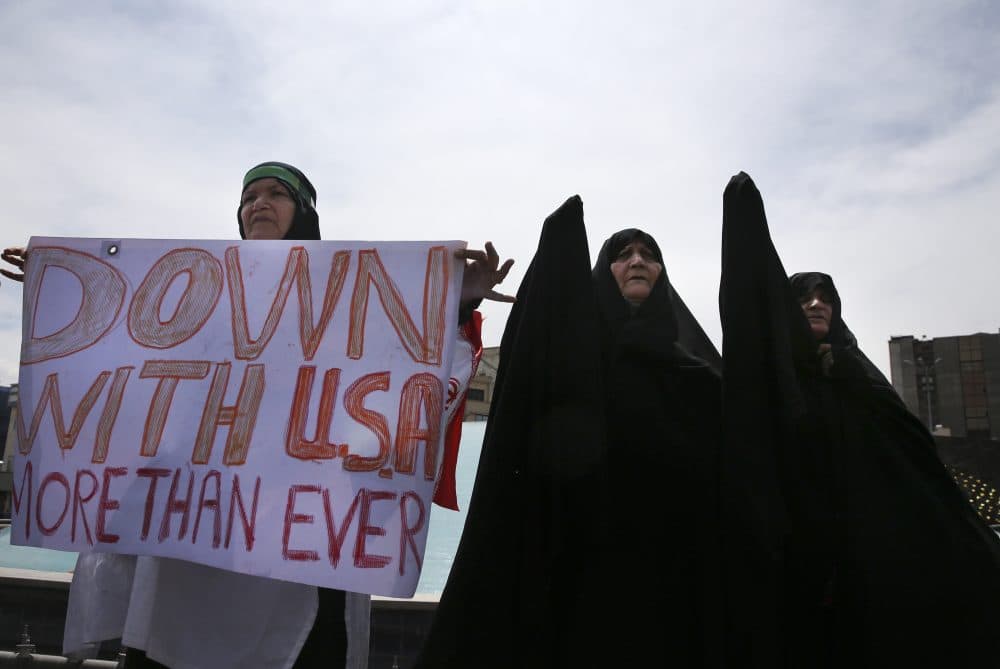 Since Trump's first month in the White House — when he authorized a Navy SEAL raid in Yemen that resulted in a civilian bloodbath — one thing has been clear: This is a president who is more than ready to act upon the most gruesome promises he made on the campaign trail. As a candidate, Trump regularly mocked human rights laws and diplomacy. He called for torturing detainees, murdering the families of terrorists, and indiscriminately bombing countries deemed problematic. And indeed, the number of civilian deaths directly tied to U.S. military operations has skyrocketed since Trump took office.
This story — the blood-soaked legacy of Trump's foreign policy — has been one of the most under-reported stories of his presidency thus far. The shredding of the Iran deal and the recent Jerusalem embassy opening are affirmations that Donald Trump and his administration do not care about collateral damage in pursuit of their agenda. So it's worth asking now, what is the agenda? What does Trump want?
From where I'm standing, the most likely answer appears to be war. Not the kind of protracted shadow war that we are still waging in Afghanistan, but a more explosive conflict on a grand scale. A shock and awe event that would make for historic television ratings, wave after wave of U.S. troops being deployed, cities on fire, piles of bodies, and coffins being unloaded from planes.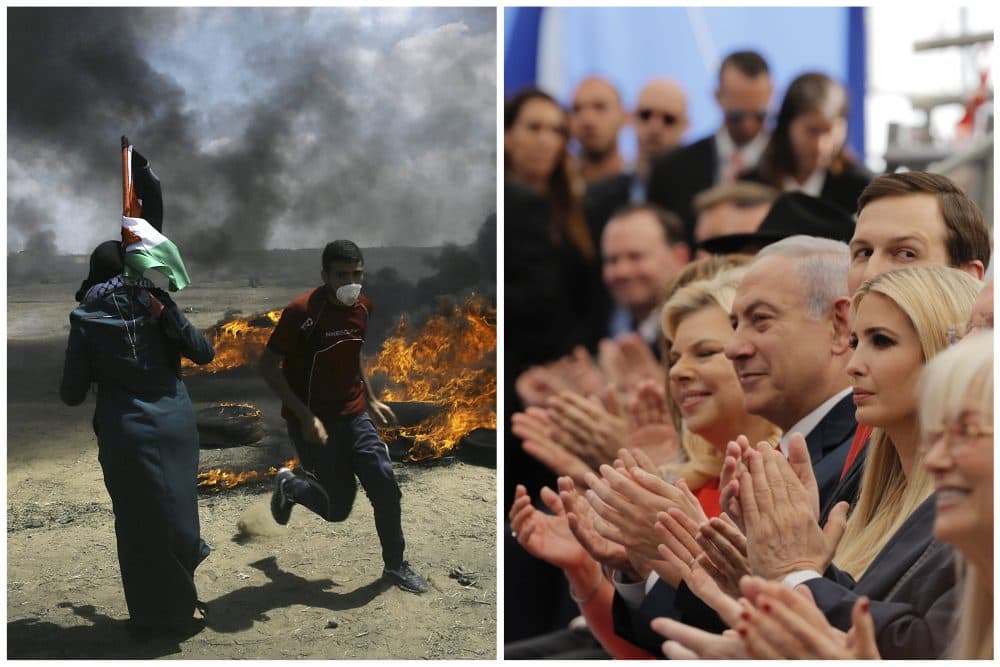 There are a lot of practical reasons for Trump to welcome a war of this scale: reasons that run far deeper than compensating for whatever lingering insecurity compelled him to brag about his penis size during a presidential debate.
Getting America involved in armed conflict is a proven solution for unpopular presidents who want to tighten their grip on power. This is referred to as the "rally 'round the flag" effect, and while the support tends to be short-term, war can also have long-term benefits for a president by boosting certain sectors of the economy. Defense and aeronautics companies like Lockheed Martin and Raytheon have reaped astronomical profits since the 9/11 attacks. Many of these companies work in concert with tech giants such as Google and Amazon. The tech companies themselves compete for lucrative R&D grants from the Pentagon. War creates opportunity for these industry leaders to innovate and profit, and this is what allows a wartime president to declare — dishonestly but convincingly — that the economy is booming.
... war is staring us in the face. It demands our engagement and our resistance.
But the real booming happens overseas. It destroys civilizations. It pushes opportunities for peace back by generations. It creates orphans, some of whom grow up to become terrorists with a grudge against the nation who killed their families and obliterated their country. And that nation pays too. The wages of war are extracted not only from budgets for public education and social safety net programs, but from the lifeblood of the young men and women who are called upon to fight the war: not for existential necessity, not for humanitarian purposes, but for wealthy politicians and corporations that benefit from the fire and fury of war.
The rise of Trump has sparked a passionate and panicked conversation about authoritarian power and the greed of the wealthy, but for the most part, war has not even been a subtopic of this conversation. Maybe it's too big and unwieldy for us to reconcile on top of domestic issues like income inequality and environmental pollution. But today, with the peace process there effectively dead thanks to Trump, and the ripple effects of the Iran deal betrayal becoming alarmingly clear, war is staring us in the face. It demands our engagement and our resistance. Right now, there is a group of activists who are prepared to protest and commit civil disobedience on a nationwide scale in the event that Trump shuts down Robert Mueller's investigation into electoral collusion with Russia.
We should be ready to do all of that if Trump announces a carpet bombing campaign.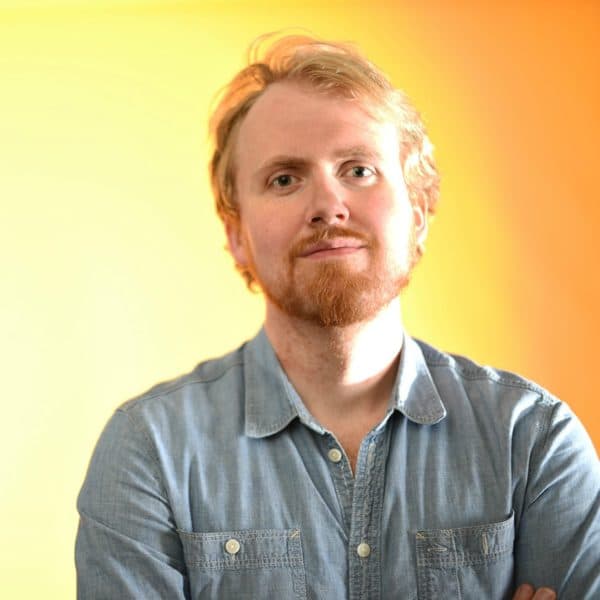 Miles Howard Cognoscenti contributor
Miles Howard is a freelance writer who covers culture, travel and transformational politics.