Women And People Of Color Are Underrepresented In Mass. BioTech. That Has To Change
Editor's Note: This piece is published in collaboration with WBUR's "BioBoom," a series about what the booming biotech industry means for greater Boston and beyond. You can explore the full series here. 
---
My grandfather ran a bar in Pittsburgh across the Monongahela River from U.S. Steel's former Homestead Works. Steelworkers would stop by after -- and sometimes before — their shifts for a shot and a beer.
But my grandmother, Rose, was determined her two boys would have options beyond tending bar or working in the mills. She kept my father and uncle from spending their every free minute playing basketball — and her efforts paid off. They both graduated from college and earned law degrees. My dad went on to become a prominent judge; my uncle was CEO of the Boston Red Sox.
That same emphasis on education continued to my generation. The MBA I earned at MIT's Sloan School of Management opened doors, enabling me to meet some of the most influential scientists and researchers in the Cambridge biotech community.
Every day, I see the energy, drive and intelligence of the young people who work in my firm, and throughout the industry. There's no lack of talent. But access to the world of life sciences is not universal.
Clearly proximity to the life science boom isn't enough to spread the wealth being generated by our industry.
I see three disparities plaguing our industry: lack of gender diversity, lack of racial diversity and the need to help people of all socioeconomic levels to participate in our workforce. It's time we addressed these disparities head on.
Over the last two years, MassBio has acted as a facilitator and educator to help companies improve. It fielded a survey of hundreds of companies and employees in the Massachusetts sector about why women are not advancing at the same rate as men. The quantitative study, released last year, showed that although women make up half of the entry-level positions in biotech, they fill only 20 percent of senior leadership slots and 10 percent of board seats. The study determined that the system is broken. Survey results showed that factors including recruitment and retention policies and company cultures lead to "unfair and unequal treatment of women at every stage of the talent pipeline."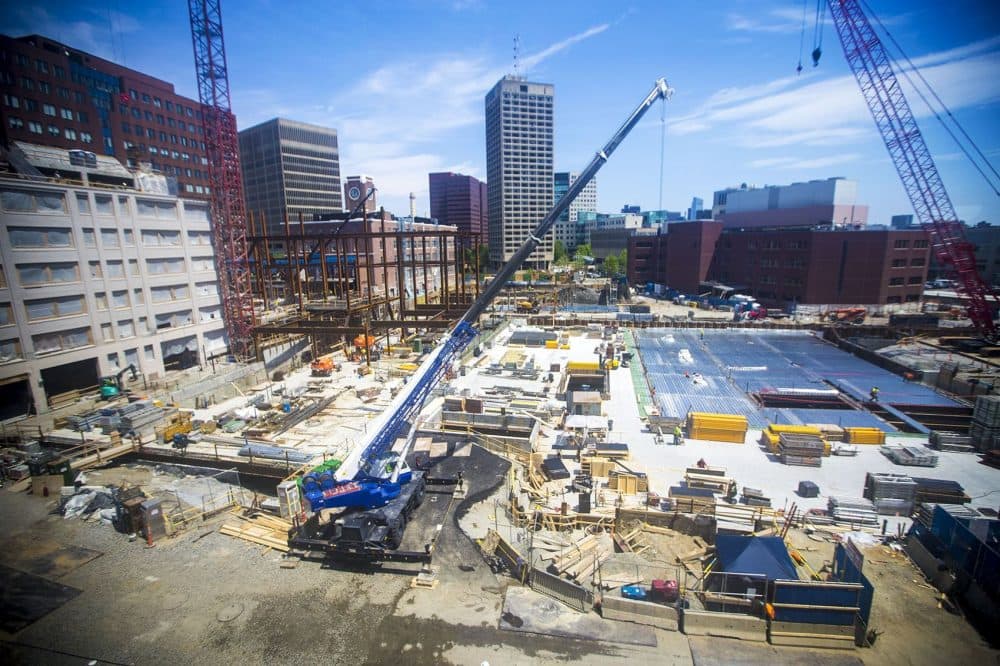 The study also highlighted the woeful lack of racial and ethnic diversity in life sciences, which it called "a problem that is visible to all." For instance, a 2017 study of the U.S. biotech industry by Nature Biotechnology, a trade journal, found that African-Americans, who make up 13 percent of the population, hold only 3 percent of the executive positions at biotech firms, and Latinos/Hispanics, who make up 18 percent of the population, hold only 4 percent of management positions and 2 percent of board seats.
Our industry also needs to do better to help people at all socioeconomic levels. Biotechnology has become a tremendous economic engine for greater Boston and Massachusetts. Employment has grown 28 percent over the past 10 years, and more than 66,000 employees earn an average wage of nearly $140,000 in 2016. But about one in five residents in Cambridge and Boston live below the poverty line, according to U.S Census Bureau statistics. Clearly, proximity to the life science boom isn't enough to spread the wealth being generated by our industry. We need to improve access to this industry to those that have the talent and drive to succeed.
MassBio and its educational foundation, MassBioEd, will be exploring new ways to bring the benefits of the life science industry to all parts of Massachusetts. As MassBio's chairman, I'll be working to promote the educational opportunities that open doors for people from all walks of life. We are looking to increase opportunities for women entrepreneurs, boost funding for nonprofits that assist students who are first-generation college attendees and expand internship opportunities that can help graduates make the transition to full-time employment.
... although women make up half of entry-level positions in biotech, they fill only 20 percent of senior leadership slots and 10 percent of board seats.
One of our biggest goals is to ensure that students graduating with two-year associate's degrees also have an on-ramp into the biopharma sector. Anecdotally, I have heard that some managers hire graduates with bachelor's degrees for entry-level tech jobs even though two-year students are equally qualified. While it's a competitive marketplace for talent, we want to ensure that the value of a high-quality two-year degree is fully embraced by our industry. "Degree inflation" is unfair to qualified community college graduates. It also hurts the hiring companies by limiting diversity and keeping them isolated from the communities where they are located.
Building this new on-ramp will require a meaningful shift in thinking for leaders of companies that have many overqualified applicants clamoring for jobs. It will take years to have the impact we strive for. Among our first steps will be to expand help for students with the drive, intellect and academic degree, but not the connections and mentors that can help open doors.
My Grandma Rose wanted her boys to be the first in the family to graduate from college. She was the steady force that ensured my dad and uncle prioritized their education. To help a new generation of young talent get their start in biotechnology, we need to be as steadfast as she was.
The life sciences industry has the potential to be an economic engine that provides opportunity to many more people in the commonwealth, regardless of race, gender or socioeconomic status. Only then will we have a 21st century life science industry that we can all be proud of.