A Parkland Father, The Son Of A Suicide Victim And The Case For 'Red Flag' Laws In Mass.
In early May, I sat at a restaurant in Dallas with my friends Fred Guttenberg and Khary Penebaker. It was the night before the NRA convention, and we gathered to share a moment of camaraderie before a weekend of actions to protest the propaganda arm of the gun industry.
Fred spoke of his daughter Jaime, a vibrant 14-year-old girl who was killed in the Marjory Stoneman Douglas gun massacre on Valentine's Day. Fred lives his life trapped in a single moment: the last moment of Jaime's life.
She was at one end of a hallway inside the Freshman building of the high school, about to turn into a stairwell which would have provided her safety from the gunman at the other end of the hall. Just as she made the turn, he fired, and Jaime's life ended just steps from safety.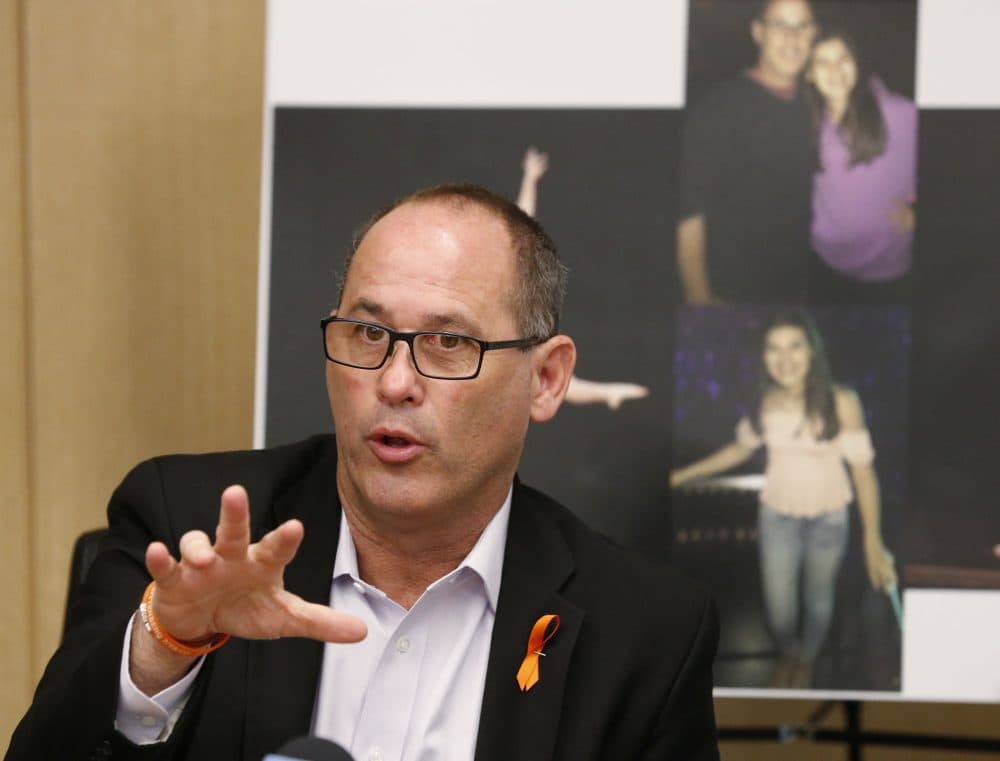 This gunman, who trained to shoot on an NRA-funded school shooting team, had multiple interactions with law enforcement prior to the massacre and was known to have violent tendencies. He was still able to legally purchase and possess the assault weapon he used to kill and injure so many.
Khary spoke of his mother, Joyce, who shot and killed herself when he was just a toddler in the late 1970s. Khary, now treasurer of the DNC Black Caucus and 2016 congressional candidate from Wisconsin, grew up never knowing his mother.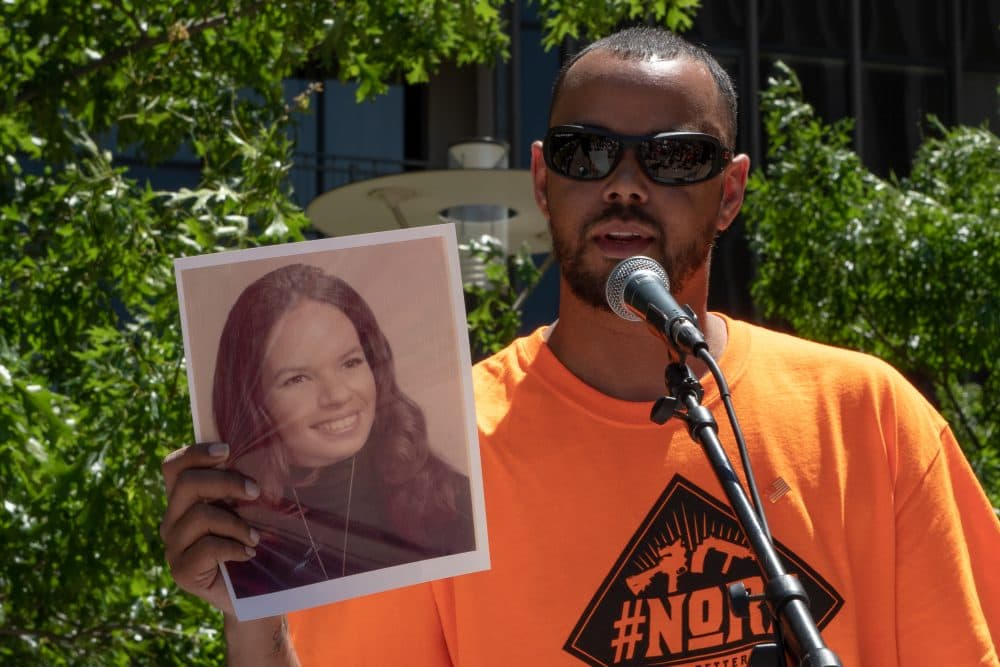 The lives of these good men, who have been so desperately hurt by preventable gun violence, could have been dramatically changed had their states enacted "red flag" laws like the one the Massachusetts Senate will consider this week. ERPO, for Extreme Risk Protection Order, empowers those close to someone who is an imminent danger to themselves or to others to petition a judge for removal of that individual's guns. In Massachusetts, this bill allows for current or former romantic partners, family and household members to initiate this process.
Red flag laws like ERPO fill a critical gap in current gun violence prevention legislation by providing a process to temporarily remove guns from those most likely to use them before anybody dies. Not only will these laws prevent shootings like Parkland, they have the potential to save the lives of thousands of people who use guns to kill themselves every year.
Annually, more than 20,000 people like Khary's mom use guns to commit suicide. It is irrefutable that access to guns is a risk factor for suicide. States with high gun ownership have dramatically higher rates of gun suicides than those with low gun ownership. Additionally, those using guns to commit suicide almost always succeed, while those using other means are often saved — and 90 percent of suicide attempt survivors do not try again.
Not only will these laws prevent shootings like Parkland, they have the potential to save the lives of thousands of people who use guns to kill themselves every year.
This legislation may seem like an easy "yes" for anyone, but the NRA and its affiliate Massachusetts Gun Owners' Action League (GOAL) vehemently oppose these life-saving laws. While the NRA made statements to appear open to the idea, in reality, they have opposed every single attempt to pass red flag laws, including here in Massachusetts.
Lawmakers would be smart to note, however, that the nation's most popular governor is Republican Charlie Baker, who holds a 0 percent rating from the NRA. Gun violence prevention need not be a partisan issue, and as Baker's lowest-possible rating from the NRA shows, Republicans can win and be popular without NRA support. Our elected officials need to continue to stand up to the gun industry's money — lives matter more than lobbying money from the gun industry.
Jaime's life mattered. Joyce's life mattered. And so will the lives of those who are saved by ERPO. With foresight, Massachusetts will enact ERPO this week, and states around the nation will follow.
Ben Jackson is the co-founder of the NoRA initiative, a collection of artists, activists, celebrities, policy experts and gun violence survivors dedicated to ending the influence of NRA money in the American political system.