Obama's Legacy: Was He President Before We Were Ready for Him?
This article is more than 4 years old.
Barack who?
The perpetual chaos that is Donald Trump's administration makes it easy to forget that we had another president just 17 months ago. How history will judge Barack Obama remains to be seen, but Obama got a jump on the historians with a tentative self-appraisal just days after Trump's election, according to a book out this week.
"The World As it Is," by longtime aide Ben Rhodes, recalls Obama, shell-shocked by Trump's victory, musing aloud about whether he'd "pushed too far. … Maybe people just want to fall back into their tribe."
"Sometimes," the first African-American president told confidantes, "I wonder whether I was 10 or 20 years too early."
I don't think so.
It's never too early for a president with the healthy self-doubt Obama voiced. True, some regard his comments, as quoted by Rhodes, as anything but humble, reflecting instead standard progressive hubris: My vision was too expansive for these parochial rubes. Even so, his reflection is positively self-effacing when stacked against the whale-sized ego currently inhabiting the Oval Office, whose hymnal's dog-eared page describes how great I art.
It certainly wasn't too early for our first president of color, elected 232 years after the country declared independence, 143 years after the Civil War's end, and 40 years after the assassination of Martin Luther King Jr.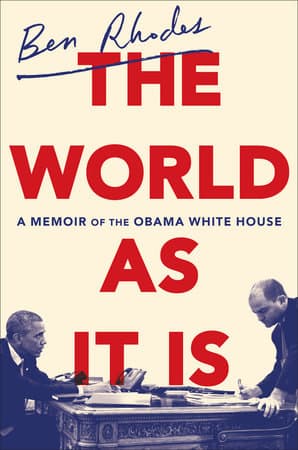 It wasn't too early for the initiatives Obama championed to help those whose financial plight allegedly drove them into Trump's arms. The latter's inaugural hyperventilating about American "carnage" might make some forget that his predecessor entered office facing far worse, the grimmest economic crisis since Franklin Roosevelt.
He responded with a stimulus plan that, by expert consensus, aided recovery (even as it was too small in the face of Republican opposition); with new bank regulations to make another financial collapse less likely; and with Obamacare. It wasn't too early to cut the ranks of the uninsured to a record low, beginning to address a problem that had defied presidents since FDR — and that other countries solved decades ago.
Of course, there's another theory as to why Trump got 63 million votes. Obama's "tribe" comment alluded to it, politely: many white voters' racial discomfort or outright racism in a browning country.
I believe most evidence supports the race-not-economics explanation. In the primaries, Trump's voters were financially better off than most Americans. Multiple researchers (here and here, for example) confirmed that a candidate who had voiced racist birther views and waffled on white supremacy naturally drew fellow Neanderthals to his banner.
In this racial cauldron, perhaps Obama meant that a black president would be more acceptable further into the diversification process, a decade or two hence. Doubtless, there's some truth to that. Still, the nation was ready enough that it twice elected a commander-in-chief who didn't look like the 43 preceding him. It's not a stretch to assume that the first nonwhite president, whenever he or she took the oath, would have generated a backlash in a country that has struggled with race since its founding.
Of course, not every Trump voter was racist; some of them famously had voted for Obama. Were these the financially forgotten, evidence of the economic theory of Trump's triumph? If so, then it's tough to argue Obama came on the scene prematurely. His agenda was almost genetically engineered to help such folks; the jobs boom we're now enjoying actually began on his watch.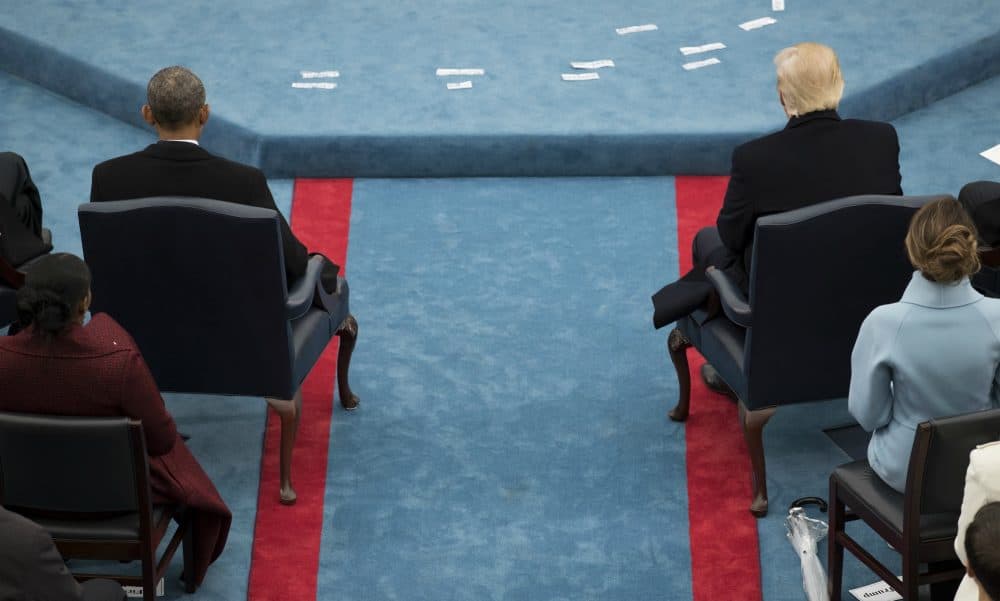 What's significant about the Obama-Trump voters, many of whom lacked college degrees and sometimes high school diplomas, was that they didn't grasp that improving economy or the value to struggling Americans of initiatives like Obamacare. That their stagnant finances owed to things like inadequate education — things Obama tried to address and Trump had nothing to say about — may be due to human reluctance to admit personal fault, or perhaps to gullibility.
After all, a possibly significant number of these voters fell for one or more anti-Hillary Clinton fake news stories on social media.
Rhodes is harder on Clinton than on these voters, recalling that "we'd run against Hillary eight years ago with the same message Trump had used: She's part of a corrupt establishment that can't be trusted to change." But he admits that that assessment "stripped out" the racism and misogyny that Obama and Clinton respectively faced. Voters susceptible to those dark impulses likely wouldn't listen to a black president condemning fake news slurs, as Rhodes quotes Obama observing.
"There's a sucker born every minute."
Obama, whatever the color of his skin or the timing of his service, couldn't solve that defect of humanity. No president ever will.