The Net Neutrality Repeal Is Official — Here's How Mass. Can Fight Back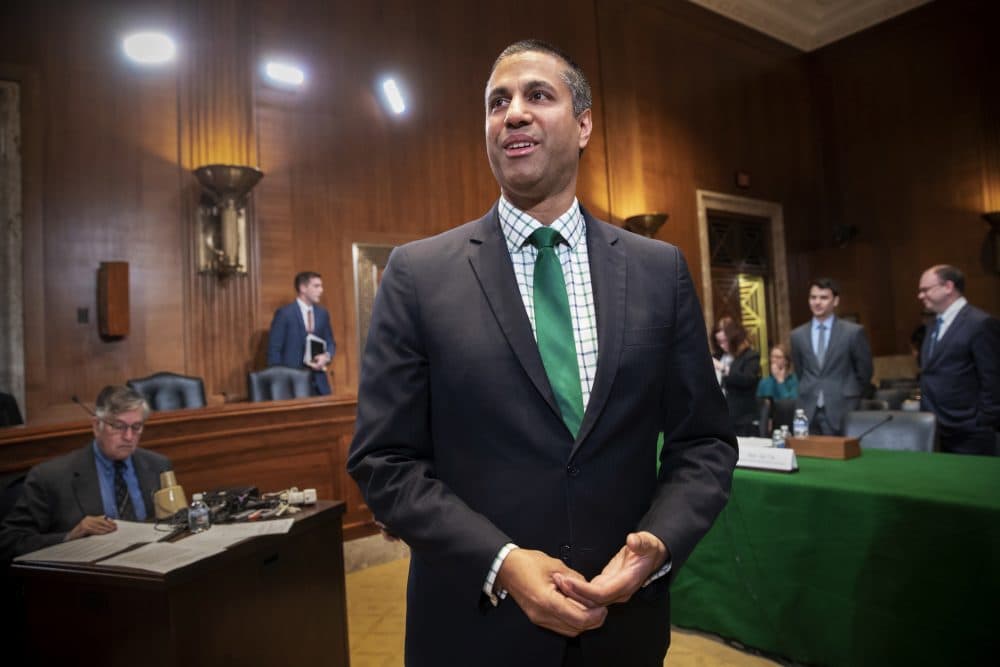 Well, it finally happened. On Monday, FCC Chairman Ajit Pai's wildly unpopular net neutrality rollback officially took effect. A last-ditch effort to reverse the repeal — an effort that was co-led by Massachusetts Senator Ed Markey — wasn't enough to stop the FCC from getting rid of the Obama-era rule that prevents Internet Service Providers from charging us more money to access certain of online content.
While it's too soon to know how companies like Verizon and Comcast will use this new power, the signs from Portugal — which gives Internet Service Providers (ISPs) similar clout — are not good. Over there, consumers are given a range of Internet "package" options, which allow them a finite amount of content. The packages are geared towards different kinds of Internet utility — say, messaging, or social media — and the package prices are tied to their inclusiveness. To access everything, you have to pay more.
It's hard to overstate what a radical departure this would be from the Internet as most Americans have known it. But now that U.S. ISPs have free reign to impose content-specific pricing tiers for Internet subscriptions, what's happening in Portugal could soon become our reality. Many of us could soon find our Internet activities limited to what we can afford to pay for, which poses a terrible and unjust risk to small businesses and remote workers who rely on the Internet to make a living, and people for whom the Internet is a means of staying in touch with distant family and friends.
The good news is that this doesn't have to be our reality here in Massachusetts.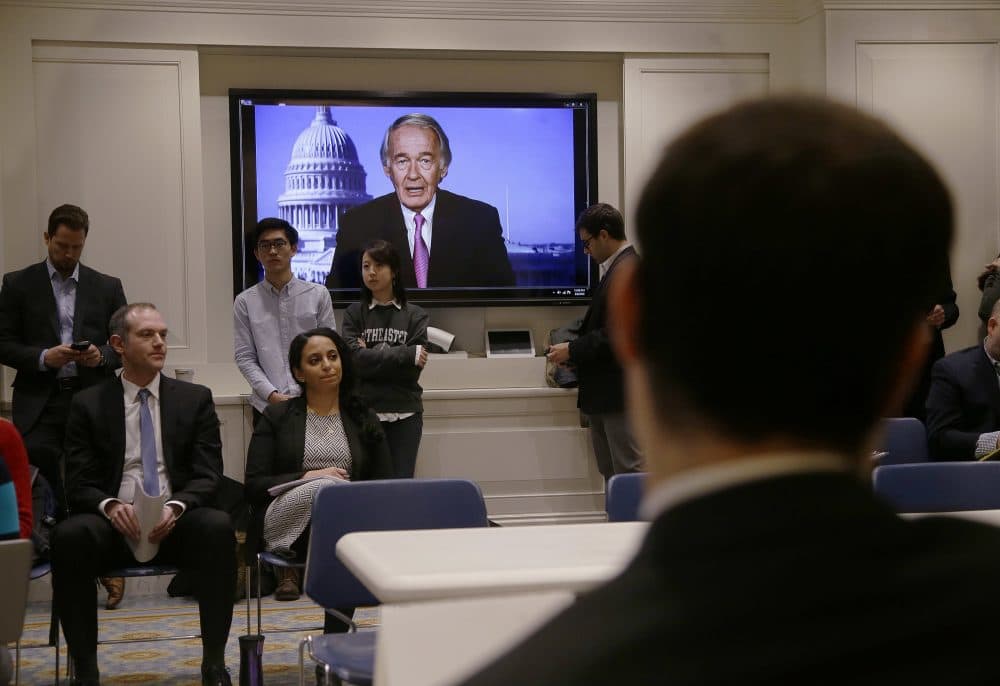 On a federal level, we've lost the fight to save net neutrality, but some states have been pushing back against Ajit Pai's FCC by introducing their own laws that would require ISPs to abide by net neutrality laws on a local scale. One of the first states to take a crack at this was Montana. Back in January, Governor Steve Bullock issued an executive order that bound all telecom companies with state government contracts to the rules of net neutrality. The governors of New York and Vermont have given similar orders. But a much more sweeping law was passed in Washington, which — as of right now — is the only state in America that blocks all telecom companies from charging premium content fees or throttling Internet traffic.
Massachusetts has every reason to follow Washington's example — our progressive legacy notwithstanding. And several of our elected officials have already introduced bills that would restore essential consumer protections for ISP customers here in Massachusetts. The authors of these bills are Rep. Andy Vargas, Senators Barbara L'Italien and Jamie Eldridge, and Rep. Dave Rogers. The usual gang of Internet industry leaders have turned out at hearings to criticize the bill but what's worrying here is the fact that this joint effort to protect Commonwealth residents from the manifest greed of ISPs has yet to be amplified by our most popular (and arguably powerful) elected official of all — Governor Charlie Baker.
Many of our Internet subscriptions include phone plans. And the governor's office still has to take our calls.
It's not exactly news that Governor Baker doesn't like to stick his neck out for issues that are divisive — his refusal to appear at the Women's March and the March For Our Lives is a prime example of this — but the fact that Baker hasn't even acknowledged this localized effort to reanimate net neutrality is surprising. This is not a divisive issue. Survey after survey has demonstrated that net neutrality laws enjoy broad support from the electorate. The concept of fair Internet where all content and traffic are treated equally is as integral to American life as freedom of speech. If there's anything that "America's most popular governor" should be all over, it's a bill to ensure that the Internet remains this way for Massachusetts residents.
So why isn't Baker biting? Maybe Baker's just saving room in his already immense re-election war chest for contributions from some of the companies that benefited from Ajit Pai's net neutrality rollback: companies which already pump exorbitant sums of money into elections.
Whatever the case, Baker's failure to lead on net neutrality puts the burden of fighting to save the Internet on the rest of us. And that's the other bit of good news in this otherwise depressing and distressing story. Many of our Internet subscriptions include phone plans. And the governor's office still has to take our calls.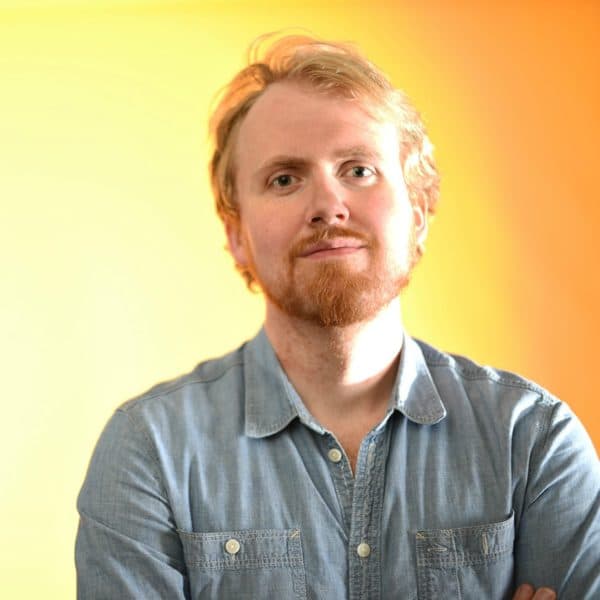 Miles Howard Cognoscenti contributor
Miles Howard is a freelance writer who covers culture, travel and transformational politics.