After Singapore Summit, Kim Jong Un Is In Charge
Like what you read here? Sign up for our twice-weekly newsletter.
---
President Donald Trump has made a hash of America's relationships with plenty of countries, but his administration is arguably off to a strong start with North Korea.
During a negotiation, one usually has to give up something in order to get something. U.S. negotiators suspended their joint combat exercises with South Korean forces to persuade North Korea's Supreme Leader Kim Jong-Un to begin dismantling his nuclear weapons facilities.
It's impossible to overstate how much North Korea loathes the exercises, which began in 1976 to practice cooperation and support between American and Korean troops in the south. The operations have escalated since to involve multiple ships, fighter jets and amphibious assault vehicles. They routinely involve live fire.
North Korea has denounced the war games as provocations, claiming that the maneuvers are practice runs to invade their country. In 2016, they wrote a letter to the UN Security Council protesting recent war games as a "beheading operation" aimed to remove the supreme leadership of the Democratic People's Republic of Korea (DPRK) and "bring down its social system."
[Kim] is a man with a big decision to make; how to advance his nation without losing control of it.
The North Koreans were not wrong in their assessment. Last fall, the South Korean air force launched a simulated assault against North Korea's leadership after Pyongyang fired a missile over Japan.
In fact, it is quite possible that the North felt compelled to develop nuclear weapons after decades of tolerating live fire exercises from the South while watching the U.S. attack countries such as Iraq and Libya, each of which once had nuclear programs and were either forced to surrender or voluntarily relinquished them.
With the Singapore agreement, Trump and Kim have set aside their military tit for tat, at least for now. Each of them applied pressure to get the other to the table, and each has provided some relief.
Still, Trump kept pushing for more, taking the lead in developing a vision for North Korea. He showed Kim a four-minute video of the two of them, two leaders with a common destiny preserving peace for 7 billion people on the planet, while promoting prosperity and progress for the Korean people.
While the video has been described as propagandistic and has been compared to a movie trailer, it's really not that different from a corporate promotional video that a speaker would show before a large group. It's a selling too. In this case, the video is designed to appeal to Kim's love of American movies, his desire to modernize his country and his sense of self as an important leader. "Can history be changed?" it asks. "Will this leader choose to advance his country and be part of a new world, be the hero of his people? Will he shake the hand of peace and enjoy prosperity like he has never seen, a great life, or more isolation? Which path will be chosen?"
Although these questions are relevant for both men, one assumes Kim, whose country has no widespread electricity, food stability or technology, was the intended recipient. While he seems to enjoy his visits to prosperous places such as Beijing and Singapore, Kim has to decide how modern, how rich, and how open he wants North Korea to become.
Dressed in his Mao-style suit, sporting a haircut modeled after his father, the 34-year-old Kim is still shackled to his country's past. Birthed by the Soviets after they occupied the northern peninsula for a year starting in 1945, North Korea is still a communist regime run by one authoritarian family.
Kim has to determine whether his country will become a capitalistic, democratic republic like South Korea, or a capitalistic, communist country like China. Either way, he will almost certainly want to hold onto his power.
While much attention in the West has focused on Trump's big day in Singapore, peace in the months and years ahead will be determined more by Kim than anyone else. He is a man with a big decision to make; how to advance his nation without losing control of it.
Knowing this, the Trump administration failed to spell out the cessation of combat exercises in the joint statement, opting for more vague language instead ("providing security guarantees").
All of which means, the live fire exercises could easily be restarted if Kim begins to waver.
Follow Cognoscenti on Facebook and Twitter, and sign up for our twice-weekly newsletter.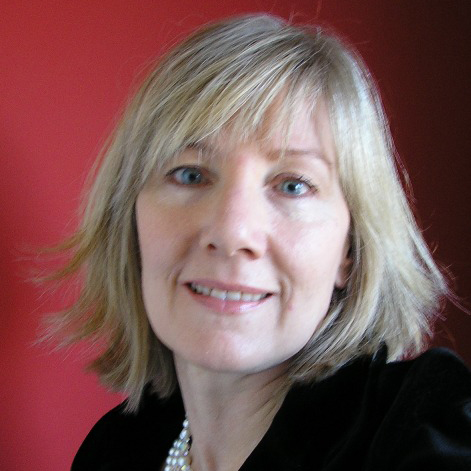 Susan E. Reed Cognoscenti contributor
Susan E. Reed is a columnist who has won several awards for her international reporting and her book, "The Diversity Index."