The Man Who Created His Own Katrina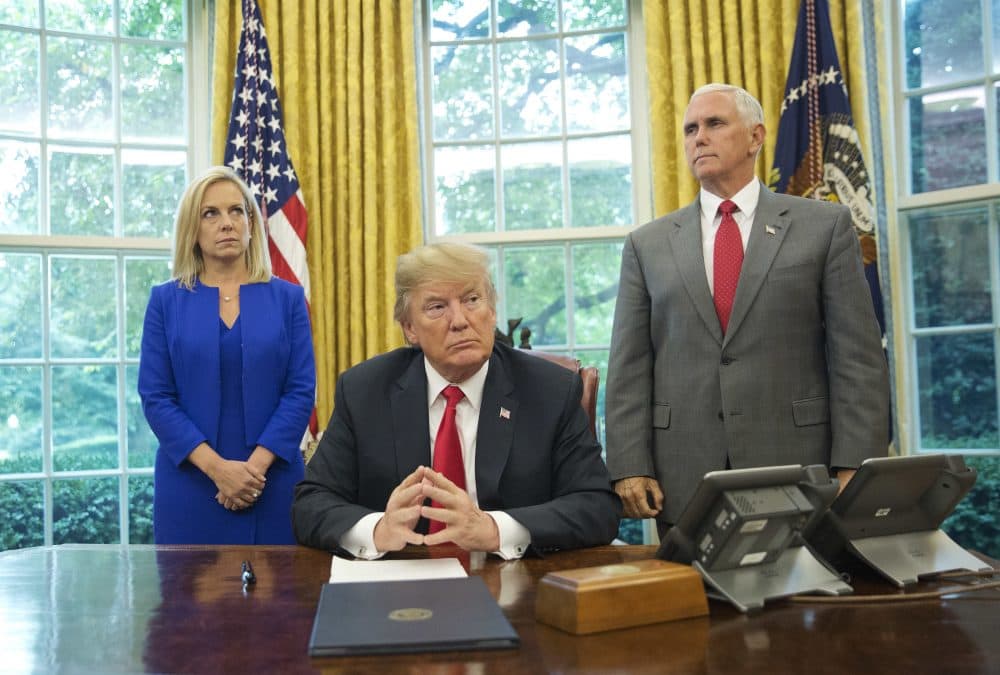 This article is more than 4 years old.
Remember when the American public turned on George W. Bush? It wasn't when we discovered that the war in Iraq was built on lies. Or when his financial deregulation cratered the U.S. economy. No, the event that sunk Bush was Hurricane Katrina.
His response to this natural disaster was so callous and inept that people of conscience — even members of his own party — realized what an awful president he was.
Our current president also has faced a devastating hurricane, and his response was even more inept than Dubya's. With an estimated death toll that exceeded 5,000, Hurricane Maria should have been the moment that unmasked the lethal negligence of the Trump regime. But our divider-in-chief managed to demagogue his way through the tragedy, largely because Republican officials and voters declined to hold him accountable.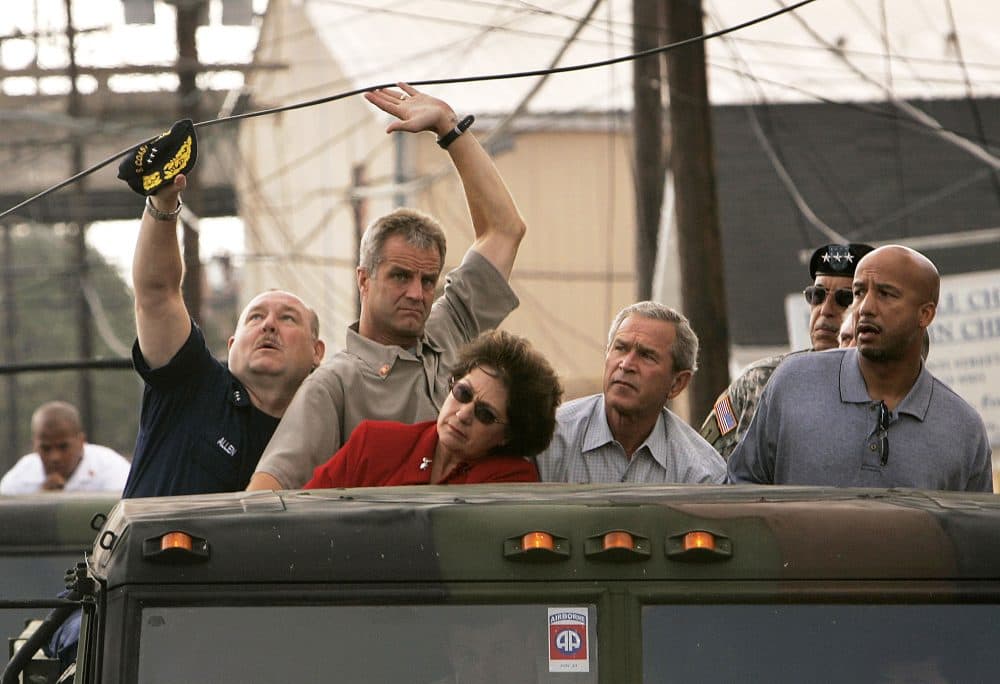 But Trump's Katrina moment has finally arrived, not owing to an act of God but a humanitarian crisis entirely of his own making.
Several weeks ago, agents along our southern border began taking children and babies from their parents. Despite the lies mouthed by various officials, these parents posed no security risk to this country. They were, in fact, fleeing violence in their homelands and seeking legal asylum.
Because it's impossible to hide the evidence of a mass kidnapping, images and audio of these traumatized children have begun leaking to the American public.
Most citizens have reacted with horror at the moral depravity of our government locking children in cages.
Even for the Trump regime — a regime predicated on shamelessness — the backlash has proved too much. The president is now attempting to rescind his family separation policy.
But in the meantime, there are more than 2,300 terrified children who have been separated from their parents. And it's now clear that the administration has no clue how to reunite them with their parents. In fact, the administration never had any plan in place.
Sewing chaos worked for Trump in the world of reality TV. But in the real world, malicious incompetence doesn't work so well. That's why his casinos went bankrupt and his get-rich schemes wound up being sued for fraud. Trump even mismanaged his own extramarital affairs.
... Americans are now seeing precisely what they saw back in 2005, when New Orleans was underwater: the real human toll of an inept and careless leader.
The inevitable result is that Americans are now seeing precisely what they saw back in 2005, when New Orleans was underwater: the real human toll of an inept and careless leader.
One federal judge was so taken aback at the rank incompetence of immigration officers that he slammed his hand on his desk. "If someone at the jail takes your wallet," he said incredulously, "they give you a receipt. They take your kids, and you get nothing? Not even a slip of paper?"
No petulant pep rally or tweetstorm is going to blow this story away. The president of the United States directed federal employees to abduct thousands of innocent children and scatter them to the wind with no thought as to how these children might find their parents again. Allegations are now emerging that some of these kids were forcibly injected with drugs.
The horrifying evidence of this regime's malfeasance will continue to mount. And Americans with any shred of decency will come to see Trump for what he is: a loud and incompetent failure, a man so reckless that he created his own Katrina and so engorged by self-pity that he will look past the children altogether, and instead regard himself as its central victim.